The Best of Both Worlds
Relax for seven nights and enjoy the epic Alaskan scenery from aboard one of Princess Cruise Lines' lovely ships. Cruise through the Inside Passage and Glacier Bay, taking in rugged natural wonders. Cruise the Sternwheeler Discovery and encounter Alaska's diverse culture and rich history. Enjoy three nights at stunning Princess' Lodges and Hotels. Ride a Luxury Domed Rail from Denali to Talkeetna viewing incredible landscapes from glass-ceiling railcars and open air observation platforms as guides provide expert commentary. Travel deep into Denali National Park for the best opportunities to view the region's wildlife. Explore Alaska's gorgeous capital, Juneau. Visit Ketchikan, the "Salmon Capital of the World." Enjoy lively entertainment and a hearty feast at the Music of Denali Dinner Theatre. End in vibrant Vancouver.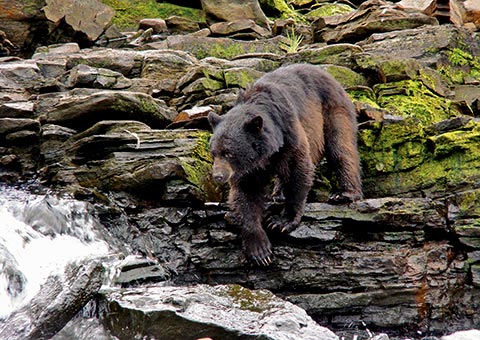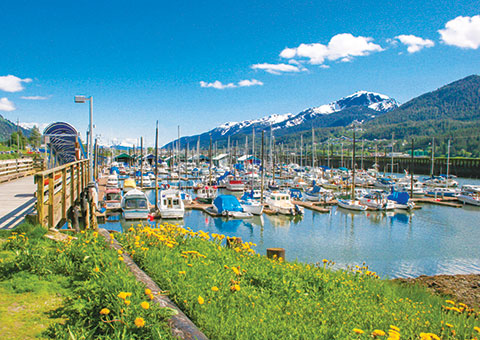 Available Offers
Pick Your Dates

Pick Your Dates

*Price shown reflects highest available savings amount. Restrictions apply.

Please Wait...

We are loading your tour's dates.

Please Wait...

and get excited!

We are currently building the itinerary for the tour date you have selected.

Your Itinerary

Your Itinerary

Please note: tour inclusions and available options may vary based on departure date. Please select a date above for more details.

View Itinerary Details

Tour Cruise

Close

Hotels & accommodations

View More

Reviews Of Alaska Discovery Land & Cruise featuring a 7-night Princess Cruise

Reviews Of Alaska Discovery Land & Cruise featuring a 7-night Princess Cruise

We were very pleased with our tour director. She was very well informed and very personable. We loved the land part of our tour. It was simply amazing!! We also enjoyed the trip on the dome train. It was very enjoyable. What can we say about the cruise?? It was an absolutely remarkable trip with near perfect weather in one of the most beautiful spots in the world. We loved the trip!!

Viewing the glaciers and our whale watching tour were both amazing...........

The Alaska tours and cruise were great. The disembarkation in Vancouver had nothing to do with Alaska. Remember the name of the cruise was "Alaska Discovery". It also necessitated the purchase of passports. In addition to the extra cost there was the bother of getting photos, filling out forms and worrying about getting the passports in time. The Vancouver city tour delayed our departure for SEATAC and came at an additional expense. This disembarkation also resulted in having to pass through customs - an unnecessary hassle.

Our tour manager was Chuck Tracy. Chuck was truly outstanding! He was, in fact, the reason I have rated this tour so highly. My wife had some mobility issues and Chuck's compassion and thoughtfulness made our lives much easier during the tour and cruise. Walking is certainly taken for granted by those of us who have no impairment. This makes it difficult for the unimpaired to communicate the degree of rigor involved in boarding buses, ships and airplanes. This is especially evident in the descriptions of walking and stair climbing in the shore excursion information.

your tour guide was the best Chuck Tracy. He made the trip the best kept a...

your tour guide was the best Chuck Tracy. He made the trip the best kept all of us informed about the history of Alaska and your points of interest were the best. We were so blessed with perfect weather

Seeing Denali, seeing the wild life, Our tour guide was the best Chuck Tracy. Riding in the glass topped train. Every day was another new adventure. Meeting people from all over.

Other tours you may enjoy

Experience Another Amazing Tour

Embark on a virtual journey that takes you to the lush rainforests, beautiful beaches and stunning resorts of Costa Rica.