Deserts, Canyons, and Cities
A journey through Canyon Country brings you into a colourful world of stunning southwestern vistas and the unique topography of three national parks: Zion, Bryce and the Grand Canyon. Delve into the region's Native American history during a chat with a local tribe member. Take time to shop in Sedona's marketplace and travel through Kaibab National Forest. Spend a night on the South Rim of the Magnificent Grand Canyon. Luxuriate at the Lake Powell Resort for two nights. Personalize your Arizona travel by choosing to either take in the stark beauty of Monument Valley on a narrated ride or take a cruise through the canyons for a different perspective on the spectacular scenery. Then it's off to the neon-lit spectacle of Las Vegas.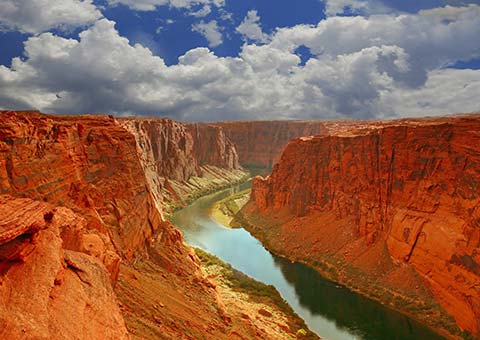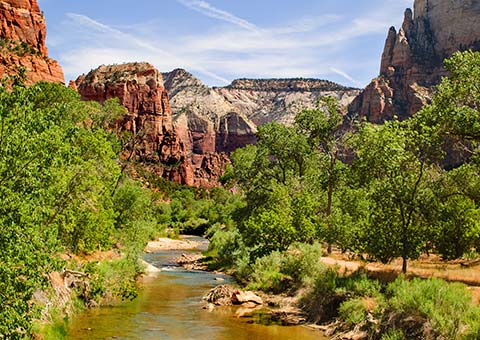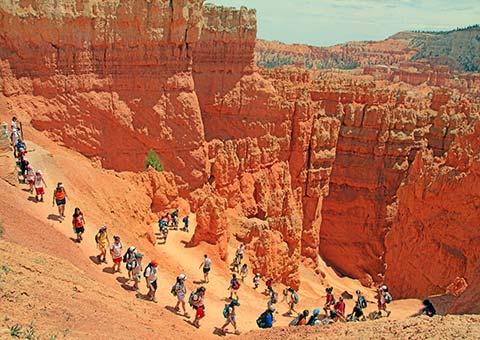 Available Offers
Pick Your Dates

Pick Your Dates

*Price shown reflects highest available savings amount. Restrictions apply.

Please Wait...

We are loading your tour's dates.

Please Wait...

and get excited!

We are currently building the itinerary for the tour date you have selected.

Your Itinerary

Your Itinerary

Please note: tour inclusions and available options may vary based on departure date. Please select a date above for more details.

View Itinerary Details

Tour Cruise

Close

Hotels & accommodations

View More

Reviews Of Canyon Country featuring Arizona & Utah

Reviews Of Canyon Country featuring Arizona & Utah

We will continue to use Collette travel.

Leader of the tour was great. The overall tour could have been a little better. With the addition of a train ride into the Grand Canyon would have been an improvement.

The trip to Monument Valley was a D+. The young fellow leading the tour thought the mountains were at least a 1000 years old. Other then that, with the addition of a train ride into and out of the Grand Canyon would have made it a 5 star tour.

The locations we visited, hotels and restaurants that were included, tour guide, bus driver were the best and certainly exceeded our expectations. This was our first guided tour and because of our positive experience, we will do it again. Collette will be the tour company that we would use again.

they were so organized and we didn't have to worry about anything but enjoying our trip. Seeing the Grand Canyon for the first time took my breath away. We were taken to several points where we could see it in different ways.

Canyon Country Tour Rocks

Canyon Country tour was flawless and "visual overload." Tour guide (personal details removed by Feefo) wasa five-star all by himself, and so was (personal details removed by Feefo) the bus driver.

Grand Canyon was great (had been there before) but Monument Valley, Bryce and Zion were especially awesome (especially Bryce).

Other tours you may enjoy

Experience Another Amazing Tour

Embark on a virtual journey that takes you to the lush rainforests, beautiful beaches and stunning resorts of Costa Rica.