Roll through the Hills of Italy
Join us as we travel across the Italian countryside, over the rolling hills of Tuscany and to the enchanting Italian Riviera. Relax with a 3-night stay in a Tuscan estate and savour the sprawling vineyards and charming medieval hill towns of the region. Enjoy an interactive pasta-making demonstration. Choose to explore the iconic sites of Florence or its lesser-known treasures. Visit Siena, Pisa, and Lucca. Spend time at one of the oldest wineries in Tuscany. Spend a day exploring the Cinque Terre's rugged coastline by train and boat. Take a boat ride from Santa Margherita Ligure to visit glamorous Portofino. Revel in a 3-night stay on the stunning Riviera. Throughout your journey, discover a land rich in history, culture and cuisine.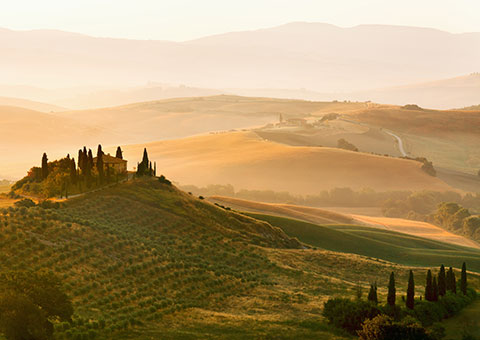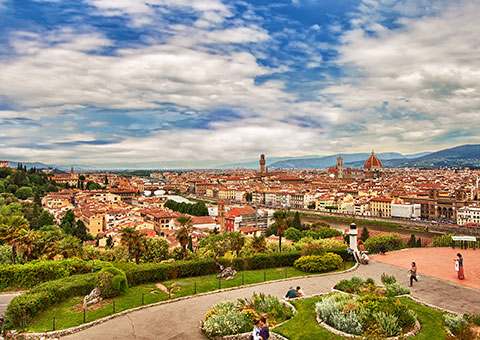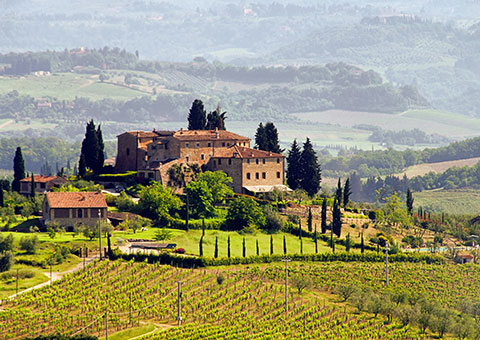 Available Offers
Pick Your Dates

Pick Your Dates

*Price excludes flight from the UK | Price shown reflects highest available savings amount. Restrictions apply.

Please Wait...

We are loading your tour's dates.

Please Wait...

and get excited!

We are currently building the itinerary for the tour date you have selected.

Your Itinerary

Your Itinerary

Please note: tour inclusions and available options may vary based on departure date. Please select a date above for more details.

View Itinerary Details

Tour Cruise

Close

Hotels & accommodations

View More

Reviews Of Tuscany & the Italian Riviera

Reviews Of Tuscany & the Italian Riviera

A great mother - daugher trip, lots of memories made.

It was an amazing tour!!! Our guide and bus driver went above and beyond to make sure our tour was memorable. Very knowledgeable about the area, with lots of added bits that made you want to visit again.

I enjoyed the winery tour, very impressive plus great wine.....and Lucca. There was just something about the city (town) that made it truly what you thought an Italian town would be like. And the scenery was everything I thought it would be.

Warn people ahead of time as to who will greet them at the airport.

We were told that the Tour Manager would meet us at the airport but instead a non Collette employee shuttle bus driver met us. This person was very rude and lacked the most basic interpersonal skills. He never told us who he was, we did not meet the "real TM" until me arrived at our hotel. Although this was not a Collette employee, it was our first impression upon starting the tour, so it still reflects on Collette as a company. If we had been warned ahead that it could be a Tour Manager or an outside company meeting us at the airport, that would have set the right expectation.

Overall the tour was amazing, the sites were incredible. The various personalities of the people on the tour provided, additional flavor, fun and excitement to the experience. The pacing of the tour could have been better. For example, after a red-eye flight, we only had a half hour before the welcome dinner. (and our flight was on time) This trend continued throughout the week where there was not enough time to change cloths and freshen up before dinner.

We made the mistake. The Italy trip was rated a "4" activity, and we found that too much sightseeing was put on too few days. We must have walked 3-4 miles per day and were simply exhausted at the end of the tour. I have since been suffering through a terrible cold since arriving home.

Too much walking, guide seemed not to give us a lot of information regarding what we were seeing, bus driver was veru fliracious with other guests. Highlight? Seeing Siena, Lucca, Portofino

Other tours you may enjoy

We pick you up and bring you home again when you reserve air with us.