Quaint Villages and Lively Cities
Journey through spectacular mountain scenery and picturesque cities as you experience the enchanting Alpine cultures of Switzerland, Austria and Bavaria. Spend four nights each in the UNESCO World Heritage city of Bern and the charming Alpine city of Innsbruck. Walk the halls of the 13th-century Château de Chillon, a princely residence on the shores of Lake Geneva. Ride the legendary GoldenPass Panoramic Train from Montreux to the Alpine ski resort Gstaad. Explore Lucerne, the "Swiss Paradise on the Lake." Visit Mozart's birthplace and the Mirabell Gardens, featured in the "Sound of Music," during your time in Salzburg. See the fairy-tale castle, Neuschwanstein. Visit Oberammergau, a picture-perfect traditional German Alpine village. Sample traditional regional cuisine, including cheese fondue, at some of the oldest and most famous restaurants in Europe.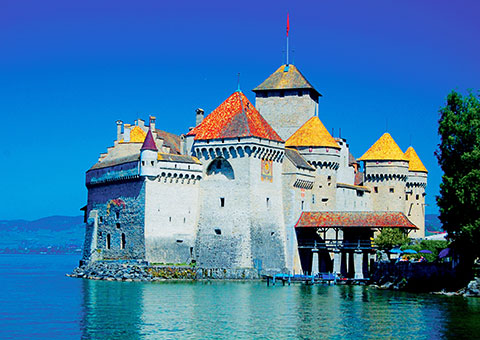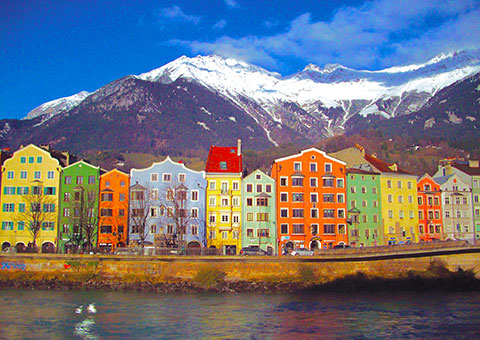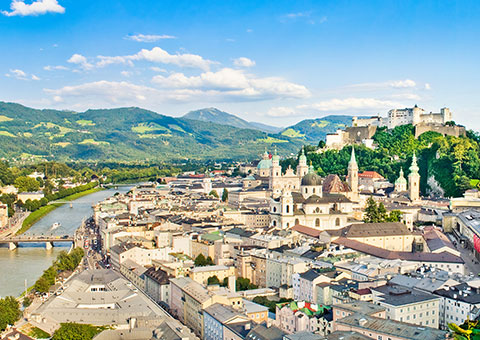 Available Offers
Pick Your Dates

Pick Your Dates

*Price excludes flight from the UK | Price shown reflects highest available savings amount. Restrictions apply.

Please Wait...

We are loading your tour's dates.

Please Wait...

and get excited!

We are currently building the itinerary for the tour date you have selected.

Your Itinerary

Your Itinerary

Please note: tour inclusions and available options may vary based on departure date. Please select a date above for more details.

View Itinerary Details

Tour Cruise

Close

Hotels & accommodations

View More

Reviews Of Discover Switzerland, Austria & Bavaria

Reviews Of Discover Switzerland, Austria & Bavaria

This was our second Collette tour, the first being Australia and New Zealand. I was not happy with our guide, *Personal details removed by Feefo* On our first evening in Bern, we ate as a group at a local Bern restaurant. Following the meal, I used the restroom. After leaving the building, I discovered that the group had gone ahead to the bus. My husband, who also used the restroom, went on ahead with the group. I found myself not knowing in what direction to go. I picked the opposite direction from where the bus was parked. I wandered Bern for a time and finally met a nice young woman. She purchased me a ticket for the tram and I arrived back at the hotel safely. I believe my husband should have waited for me, but the majority of the blame lies with *personal details removed by Feefo* She should have accounted for all 33 people before proceeding to the bus. She counted them when they were on the bus only to discover that I was missing. It was not a pleasant experience. For the remainder of the trip I was treated like an irresponsible person.

Because of the experience on my first night in Bern, as described previously.

Hello,
Thank you for bringing this to our attention.  We have passed along your feedback about the tour manager.  We have sent it along to our tour management team for review.  We apologize for your experience and will use your feedback to improve the tour for future guests.  We appreciate you and look forward to traveling with you again soon.  

Collette Support

Great service throughout the trip.

This is our fourth trip with Collette and we cannot wait to see what will be offered next year, especially since it is their 100th anniversary. No company stays in business that long unless they provide superior service. From picking us up at home and the airport, everything was spectacular. Our tour guide, JenifferStahlbaum and driver, Marcello handled every aspect of the trip with humor, professionalism, and subject appropriate knowledge of the areas visited.

Where to begin? The scenery of the area was, of course, spectacular. What else would you expect in the Alps. From Mirabell Gardens to the UNESCO sights of Bern, to Innsbruck's St. Peter's Restaurant, everything terrific. I really like the old churches of Europe and was particularly taken by the Baroque Pilgrimage Church of the Scourged Saviour.

Great tour guide, great bus driver, door to door transfers and wonderful hotels in each location.

I gave detailed comments on the evaluation I left with the tour manager

Other tours you may enjoy

We pick you up and bring you home again when you reserve air with us.