Hear the Whistle Blowin'
Experience the majesty of the Colorado Rockies, four National Parks and two historic trains that celebrate the can-do spirit of the Old West. Marvel at the diversity and majesty of Arches and Canyonlands National Parks. Ascend Pike's Peak on the world's highest cog railway. Climb aboard an 1881 steam train for a journey through the San Juan Mountains. The choice is yours to drive through the ancient culture of the Ancestral Puebloans at Mesa Verde National Park or join a National Park Ranger on a short hike down the canyon into one of the cliff dwellings. Soak up some authentic cowboy culture during an evening of western dining and entertainment. From towering peaks to deep canyons and Old West towns to dynamic cities, a region of contrasting beauty and charm awaits.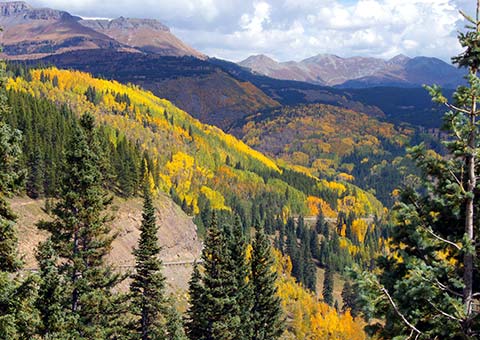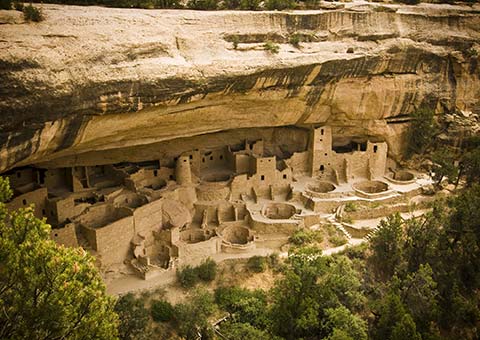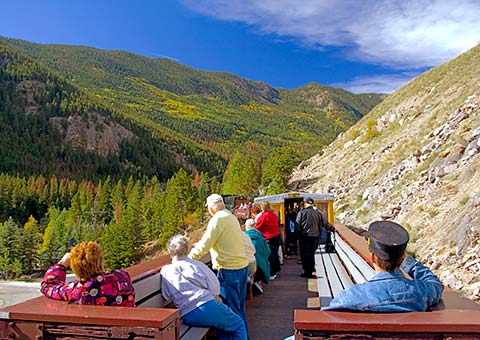 Available Offers
Pick Your Dates

Pick Your Dates

*Price excludes flight from the UK | Price shown reflects highest available savings amount. Restrictions apply.

Please Wait...

We are loading your tour's dates.

Please Wait...

and get excited!

We are currently building the itinerary for the tour date you have selected.

Your Itinerary

Your Itinerary

Please note: tour inclusions and available options may vary based on departure date. Please select a date above for more details.

View Itinerary Details

Tour Cruise

Close

Hotels & accommodations

View More

Reviews Of The Colorado Rockies featuring National Parks and Historic Trains

Reviews Of The Colorado Rockies featuring National Parks and Historic Trains

The courtesy and efficiency made the trip very enjoyable.

The selected parks were beautiful. The Rocky Mountain tour was my favorite.

personal

loved the experience but would like more times at the attractions . there was one couple that carded a problem with every other traveler

Day one arrived at hotel 1:15 got a room after 5:00 not happy.Felt rushed every stop.Lunch to me is12:30 /1:30 not after 3:00.Mesa Verda not up close seen from other side of ravine very disappointed.The lout for 5#ast night got back 5:00 had to be out at 5:30 for final dinner.

the views were fantastic,Pikes peak was one of my favorites

Other tours you may enjoy

We pick you up and bring you home again when you reserve air with us.