Agent Incentive
Have you ever daydreamed about what you would do with a little extra money? Collette's always-popular agent incentive – Book Your Own Bonus – provides you with the opportunity to turn those dreams into reality. Running from 9/1/16 – 3/31/17, the incentive pays you above and beyond your usual commission. It's time to do something special for yourself!
Book Your Own Bonu$
*Offer is valid on new retail bookings made between 9/1/16 - 3/31/17, for departures in 2017. Agent qualifies for the program by making their first booking; earns $50 for 2nd booking, $100 for 3rd; any booking after the 3rd receives $100 per booking with no limit. These incentives will be paid within 30 days following the quarter that the qualifying bookings have traveled. A booking is defined as a minimum of two full-paying passengers in a double room or a single passenger in a single room. All payments are payable per agent and bookings cannot be combined with other agency bookings. Other restrictions may apply; call for details. Not valid on existing bookings.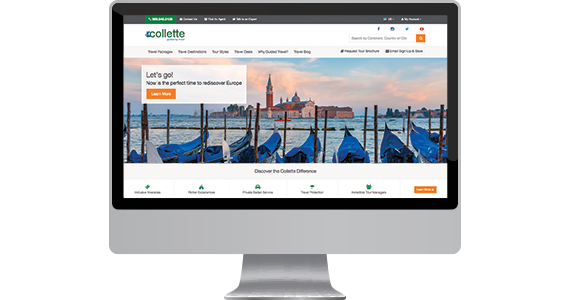 Book Online to Earn Even More!
Receive an extra $25
for every online booking!**
(Combinable with Book Your Own Bonus. Runs 9/1/16 - 3/31/17.)
Book Online
**Once you start the online booking process, if assistance is needed, please call our customer care team and reference your online booking cart number. The $25 incentive will still apply for online bookings where customer care support is needed.
After just a couple of bookings you may find yourself...