An African Jewel
Stand in awe of the vast panoramas of Tanzania, a land of untouched landscapes, diverse wildlife and welcoming people. Get acquainted with the people and the food at Gibbs Farm, a historic coffee and vegetable farm. Continue on to Ngorongoro Crater, a large volcanic caldera and known as one of the seven natural wonders of Africa. Spend time in the Serengeti taking in five game drives, including two in the early morning to catch a glimpse of the wildlife returning from a night of hunting. Discover stunning Lake Eyasi, a beautiful oasis in the bush that boasts a tropical ecosystem. Gain a real insight into the way of life of some of Tanzania's fascinating tribe. Meet the Datoga tribe - skilled farmers, craftsmen and blacksmiths, and the Hadzabe tribe – learn how they hunt and live off the land. Explore Tarangire National Park, famous for its elephant migration and quiet atmosphere.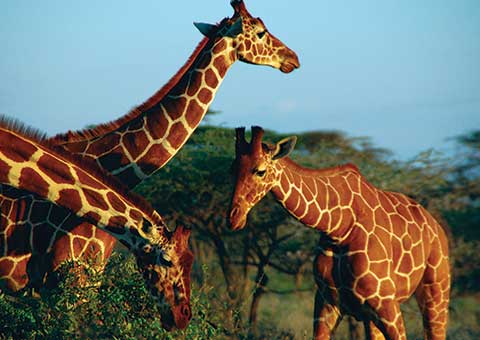 Available Offers
Pick Your Dates

Pick Your Dates

*Price shown reflects highest available savings amount. Restrictions apply.

Please Wait...

We are loading your tour's dates.

Please Wait...

and get excited!

We are currently building the itinerary for the tour date you have selected.

Your Itinerary

Your Itinerary

Please note: tour inclusions and available options may vary based on departure date. Please select a date above for more details.

View Itinerary Details

Hotels & accommodations

View More

Reviews Of Classic Tanzania

Reviews Of Classic Tanzania

Other tours you may enjoy

We pick you up and bring you home again when you reserve air with us.