Beijing and Shanghai Revealed
This leisurely paced tour features a 4-night stay in Beijing and a 3-night stay in Shanghai, with hotels located in the heart of each city. Take in everything from the quiet pleasure of lunch with a local family at a Hutong home to the once-in-a-lifetime thrill of walking on the Great Wall. Explore historic Tiananmen Square and the Forbidden City. Explore the many artifacts of the Shanghai Museum. Visit the oasis of Yuyuan garden in the heart of hustle and bustle of this fast paced city. Gain insight into Chinese culture as you learn the art of Chinese calligraphy, Tai Chi, and traditional dumpling making. Experience the honored ancient alongside the visionary futuristic that can only be found in these incredible cities.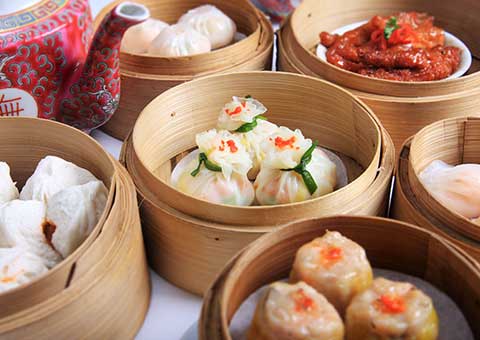 Available Offers
Pick Your Dates

Pick Your Dates

*Price shown reflects highest available savings amount. Restrictions apply.

Please Wait...

We are loading your tour's dates.

Please Wait...

and get excited!

We are currently building the itinerary for the tour date you have selected.

Your Itinerary

Your Itinerary

Please note: tour inclusions and available options may vary based on departure date. Please select a date above for more details.

View Itinerary Details

Tour Cruise

Close

Hotels & accommodations

View More

Reviews Of China Highlights

Reviews Of China Highlights

The driver to get me to and from the airport in my home community was wonderful, very courteous and punctual. The tour guide met me at my destination airport with a driver to take me to the hotel. The guide was very informative and helpful all through the trip. She was very knowledgeable and agreeable and tried very hard to meet our needs.

My disappointment was finding out my optional tour to see the Terra Cotta warriors had been cancelled. Seeing these were one of my priorities and if the local travel agent had told me it was to be cancelled I would have opted for a later tour of China where there were sufficient numbers of people to take the tour.

The tour was well organized and every moment utilized to enhance our knowledge about China. To have a guide that had a background of China and personality made the tour enjoyable. It was a great tour. I would recommend it to anyone and all.

The Great Wall of China...although I did not climb to the top, it was an amazing sight to behold. No wonder it is the Seventh Wonder of the World.

Other tours you may enjoy

We pick you up and bring you home again when you reserve air with us.