Discover the Blend of Cultures
Delve into the fascinating mosaic that is Sicily. Explore this beautiful Mediterranean island on this grand tour and discover the influences left by ancient Greeks and Romans, Arabs and Normans. Get acquainted with Palermo's colorful markets and the city's famous "street food." Spend time at Monreale's 12th-century cathedral. Meet a countess in her beautiful palace and visit a family-owned farm to learn how they make ricotta cheese. Travel to Corleone and learn about the anti-mafia movement. Enjoy Agrigento's spectacular Valley of the Temples (UNESCO). Spend 4 nights in Taormina, the jewel of Sicily, perched above the Ionian Sea. Choose to visit Savoca, one of the film locations for "The Godfather," or visit the beautiful medieval mountaintop village of Castelmola. Reflect on the grandeur of ancient Greece during an included excursion to the historical sites in Siracusa (UNESCO), whose archaeological treasures rival those in Athens.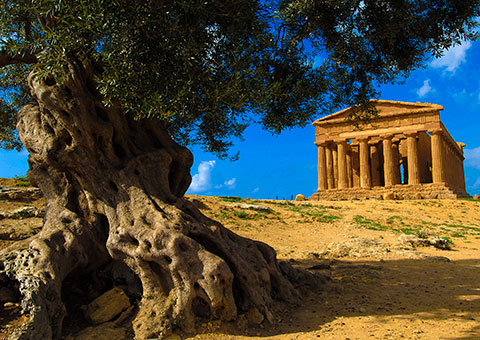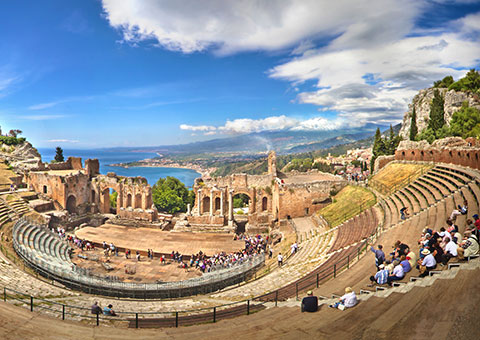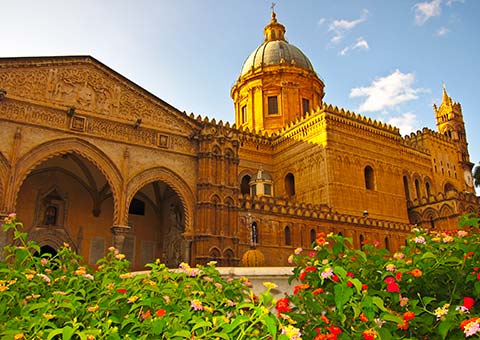 Available Offers
Pick Your Dates

Pick Your Dates

*Price shown reflects highest available savings amount. Restrictions apply.

Please Wait...

We are loading your tour's dates.

Please Wait...

and get excited!

We are currently building the itinerary for the tour date you have selected.

Your Itinerary

Your Itinerary

Please note: tour inclusions and available options may vary based on departure date. Please select a date above for more details.

View Itinerary Details

Tour Cruise

Close

Hotels & accommodations

View More

Reviews Of Splendid Sicilia featuring Palermo, Siracusa and Taormina

Reviews Of Splendid Sicilia featuring Palermo, Siracusa and Taormina

wonderful trip, Bryce Hilll was a terrific tour director

A really great tour and accomadations

The accommodations, primary guide (Brice), local guides, bus driver Mario), places of interest, including Visit With The Countess, the Sicilian Farm, optional excursions and farewell dinner were exceptional. The number of people in our tour and the use of personal ear phones contributed to our favorable experience. The weather was perfect but Collette does not get credit for that.

See above answer in #1 "Your Experience"

Excellent service by Collette US

GUIDE, HOTELS SITES SUPIOR

Other tours you may enjoy

We pick you up and bring you home again when you reserve air with us.