An In Depth Exploration
Embark on an in-depth journey through Poland. Tour the thriving capital city of Warsaw. Reborn after World War II, it is again one of Europe's great cultural centers. Walk the meandering lanes of historical Krakow, where you will see Wawel Castle; once home to the kings of Imperial Poland. The somber history and tragic reality of Auschwitz is unveiled during a moving visit. Behold the Black Madonna on a tour of Jasna Gora Monastery. Come to know the culture at a folklore dinner and show in Krakow. Make tasty gingerbread in Torun. Stand on the dock where union workers formed the Solidarity Anti-Communist movement in 1980 in Gdansk. The choice is yours in Gdansk: venture to the resort town of Sopot or enjoy a shopping excursion to learn about Polish amber. Explore the ancient city squares and UNESCO World Heritage sites of Torun, Wroclaw, Warsaw, Gdansk, and Krakow.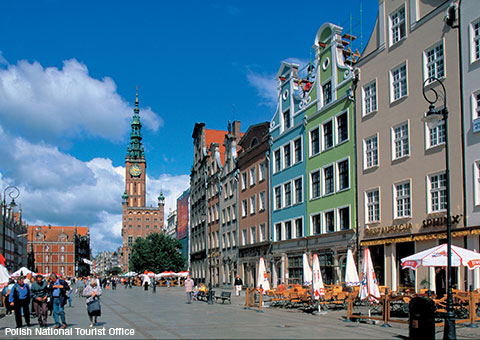 Available Offers
Pick Your Dates

Pick Your Dates

*Price shown reflects highest available savings amount. Restrictions apply.

Please Wait...

We are loading your tour's dates.

Please Wait...

and get excited!

We are currently building the itinerary for the tour date you have selected.

Your Itinerary

Your Itinerary

Please note: tour inclusions and available options may vary based on departure date. Please select a date above for more details.

View Itinerary Details

Hotels & accommodations

View More

Reviews Of Discovering Poland

Reviews Of Discovering Poland

Other tours you may enjoy

We pick you up and bring you home again when you reserve air with us.