The smell of freshly made baguettes from a tiny Parisian boulangerie. Lip-smacking Louisiana barbeque. Steamy dim sum plucked from a push cart in Hong Kong. Some of the fondest travel memories often come from the culinary adventures we experience when on holiday. If you've got the appetite, we suggest you try these spots for a perfect gastronomical getaway.
Providence, Rhode Island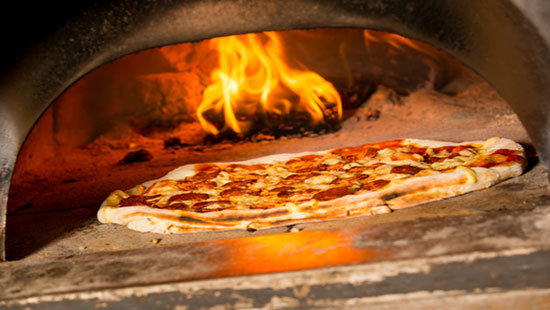 While I am a bit partial to my state's capital, Providence has come up in the foodie world as a tiny city that packs a large culinary punch. From Federal Hill's rich Italian fare, to hip vegetarian juice bars, Providence offers visitors a bevy of options to satisfy the most diversified of palettes. Don't discount the street food either; Haven Brothers is an institution unto itself!
Barcelona, Spain
Not just eating, but enjoying your food is quintessential to the Catalan culture. Heavily based on a Mediterranean diet, Catalan food is plentiful with fish, legumes and vegetables along with healthy doses of olive oil. For hyper traditional, classic tapas dishes, try the Barri Gòtic quarter. For a food-themed field trip, take a visit to one of the traditional covered markets for beautiful architecture and delightful local goods and produce.
Bangkok, Thailand
The sizzle of woks and scent of lemongrass, chili and lime continues to be why so many make the journey to the eastern metropolis of Bangkok. While there's certainly a wide variety of upscale restaurants to choose from, many visitors of the city say the street side stalls and holes in the wall are the place to get authentic, delicious Thai dishes.
Florence, Italy
Ah, Italia. In addition to being the place to be during the Renaissance era, Florence has old-world rustic food that, like most of the city, has remained virtually untouched for many years. Known for crusty breads, white beans, and Chianti wine, Florence is a delight for the eyes as well as the taste buds. Oh, and don't forget dessert: gelato!
Copenhagen, Denmark
Foodies from all over have been traveling to Copenhagen as of late. Boasting 26 Michelen star restaurants, one of the best chef's in the world and plenty of plates that almost seem too pretty to eat, Copenhagen is foodie paradise. Even for those who prefer a less opulent dish, Copenhagen does everything from coffee to hot dogs with taste and panache.