We just finished celebrating another successful Founder's Week by getting out into the community and volunteering. Launched several years ago to honour our past Chairman of the Board, Dan Sullivan, Sr., this annual summer event honours his legacy of caring for the community through corporate social responsibility programs.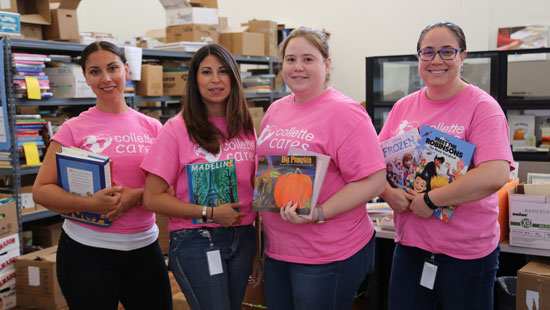 This year, more than 220 employees across our footprint volunteered over 450 hours in just one week – and the impact was impressive. Here are just some of the ways we gave back:
200 children in foster care went from having no shoes, old shoes, or borrowed shoes, to having their own brand-new pair of shoes which included brands like Converse, Nike, Adidas, etc. from Gotta Have Sole. The feeling of wearing brand new shoes can't be beat!
100 dinners were served to the hungry at Pawtucket Soup Kitchen.
15 children received a new, easy-to-read Berenstain Bears travel book and matching teddy bear from United Way RI.
45 children in foster care received either a Superhero Box with all of the essentials to help them feel empowered (including a cape and a mask!), a Birthday Box with supplies to help them celebrate their birthdays, or a Sweet Case with sleep over essentials to make moving into a new home or foster care a bit more comforting.
Conimicut Point got beautified with help from our volunteers and Save the Bay.
Over a dozen families at Crossroads RI will receive a Welcome Home Kit as they move into new housing.
30,000 meals got distributed right here in Pawtucket to Agnes Little and the backpacker's program through Outreach, putting food on the tables for many of our hungry and underserved neighbors.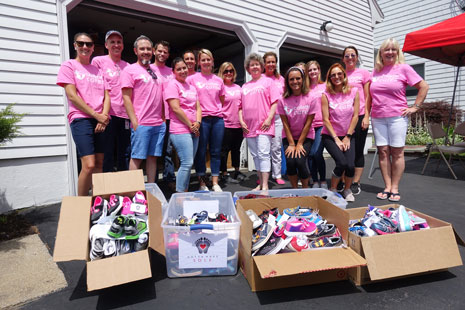 Social responsibility is an integral part of our culture and the Collette team looks forward to Founder's Week events every year. Thank you to all of our employees for making Founder's Week such a success!