Denmark is a fairy tale land where its people are among the happiest on earth. Although small in size, Denmark offers big reasons to visit. It's situated between the North Sea and the Baltic Sea and has over 4,500 miles of dramatic coastline. Its capital city of Copenhagen is considered the "culinary front runner and 'hot-spot' food destination of Europe," and holds culinary delights to match the magnificent coastal scenery.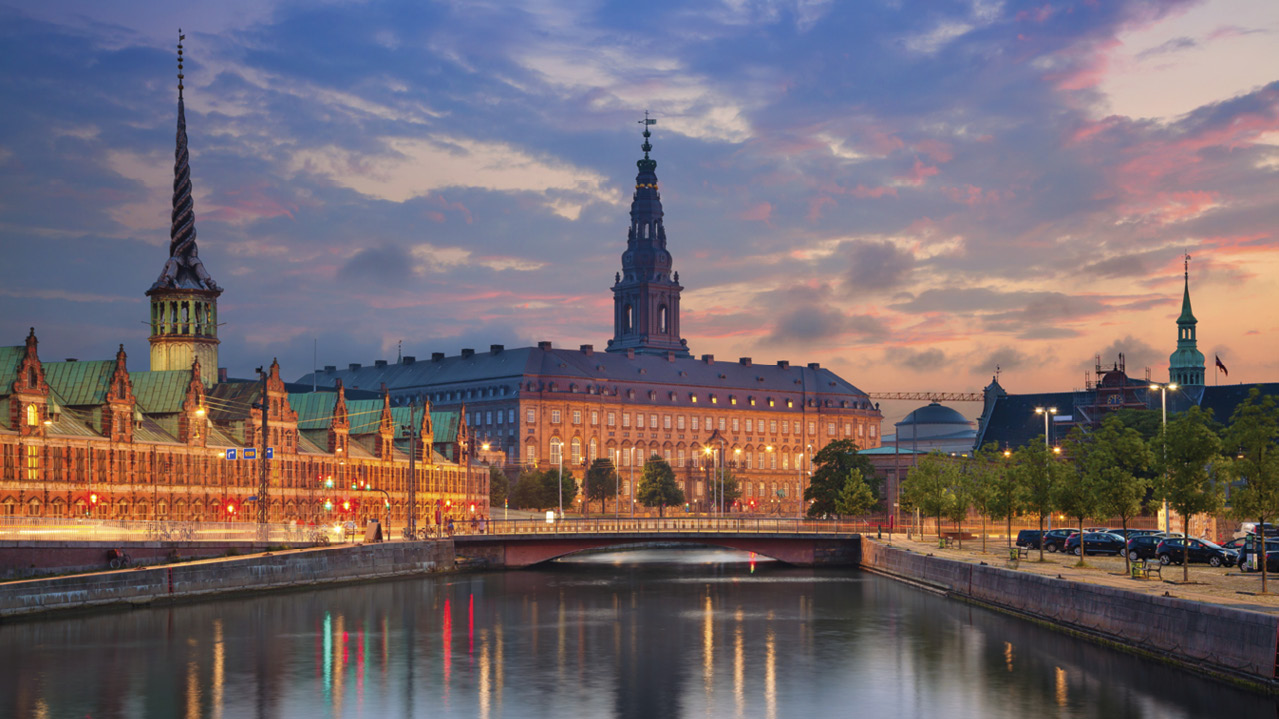 Architecture:
Denmark is an architectural treat unto itself with influences originating with the Vikings, but changing over the years with Romanesque, Gothic, Renaissance and Baroque styles influencing it as well. It wasn't until the 1960s when Danish architects entered the world scene with Functionalism, which is what most of us envision when we think of Danish architecture today. The Danish are indeed world leaders in architecture and visitors have many treats in store for them.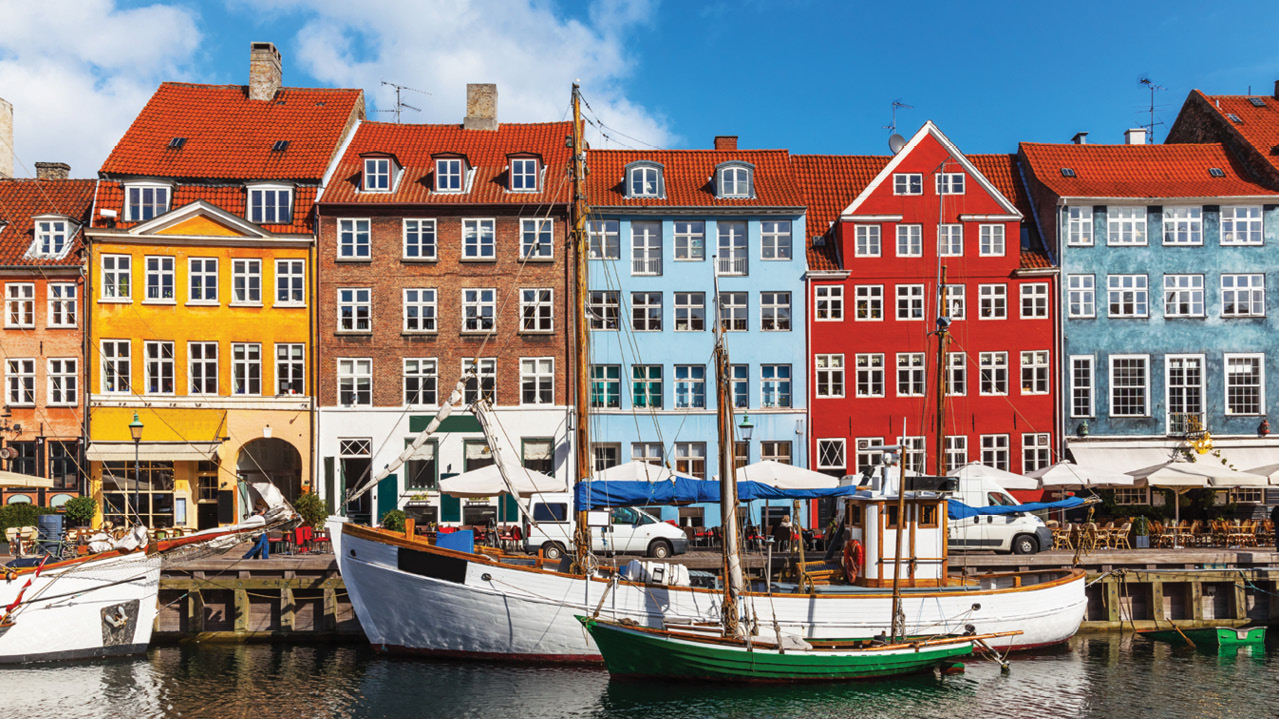 Copenhagen:
Copenhagen was founded as a Viking fishing village in the 10th century. Since the 20th century, it has been a thriving city and has become a large metropolitan area. It offers everything you could wish for. Enjoy world-class museums and cuisine. Marvel at magnificent contemporary architecture and be romanced by fairy tale streets with brightly coloured houses.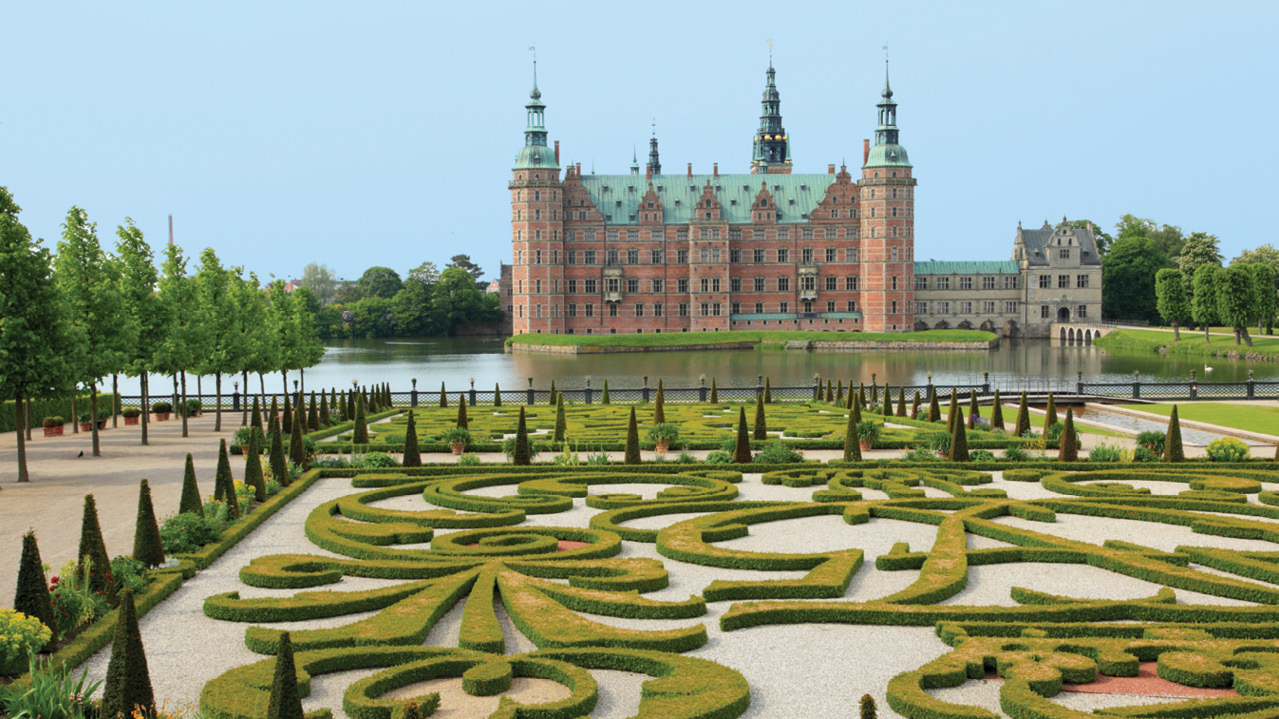 Fredericksborg Castle:
Built in the Dutch Renaissance style by King Christian IV in the 17th century, Frederiksborg Palace is situated north of Copenhagen. There you'll find the Museum of National History which exhibits the history of Denmark through a large collection of portraits, historical paintings and modern art. It's surrounded by an enchanting baroque style garden.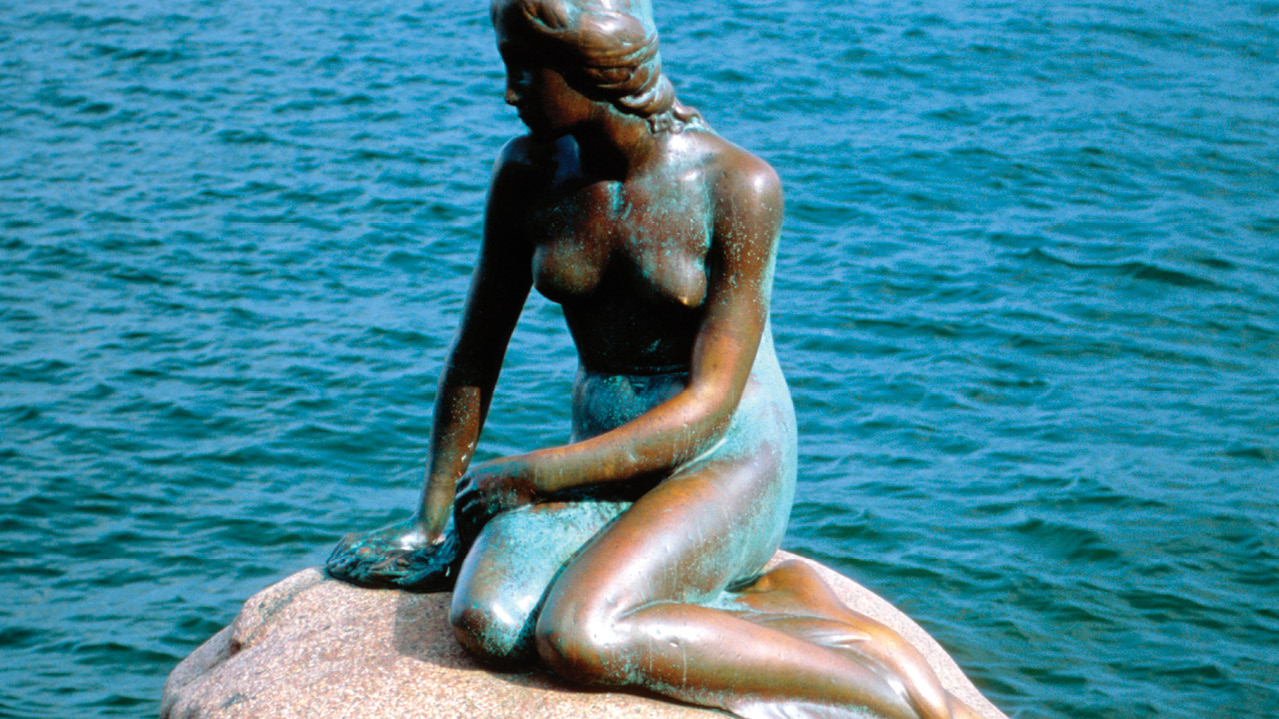 The Little Mermaid:
This bronze statue by Edvard Eriksen sits on a rock by the water at Langelinie promenade in Copenhagen. It depicts The Little Mermaid from the famous story by Hans Christian Andersen, but it's more than just that. It's a legendary symbol and landmark of Copenhagen that attracts over one million visitors each year.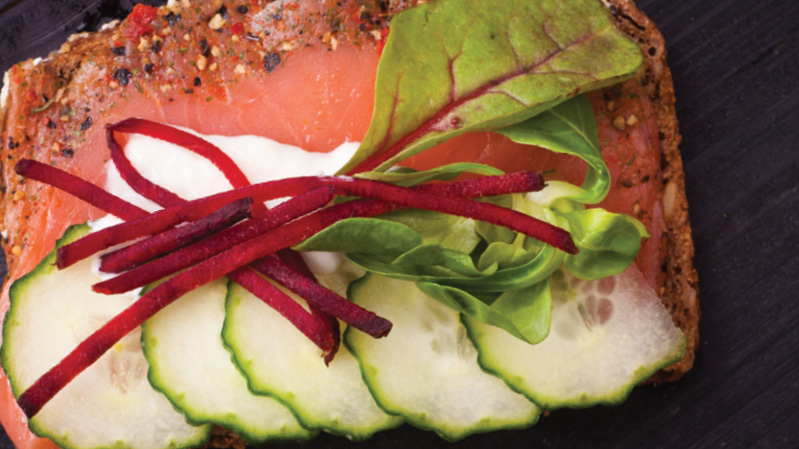 Smørrebrød:
In Denmark, bread is a very important part of the table. Usually, it's a very dark heavy whole grain rye. This marvellous bread forms the basis for Smørrebrød which is a type of open sandwich. It can have just about anything on it at all, but traditional toppings are pickled herring, different varieties of cheeses, sliced cucumber, tomato and boiled eggs, just to name a few. Try as many combinations of toppings as you can and you may just find a new favourite food to make at home.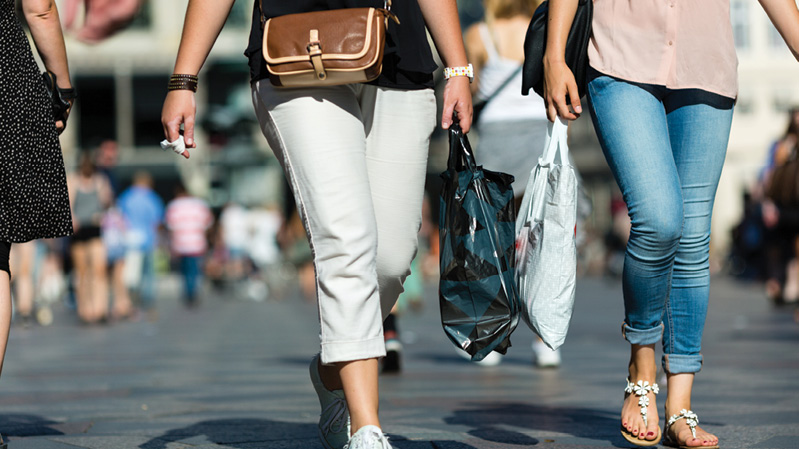 Go shopping:
Copenhagen is a shopper's paradise! Shops are grouped together by trade so if you're looking for something in particular, you'll have an easier time finding it. While on your quest for that perfect souvenir, you can't avoid absorbing more of this wonderful city's atmosphere.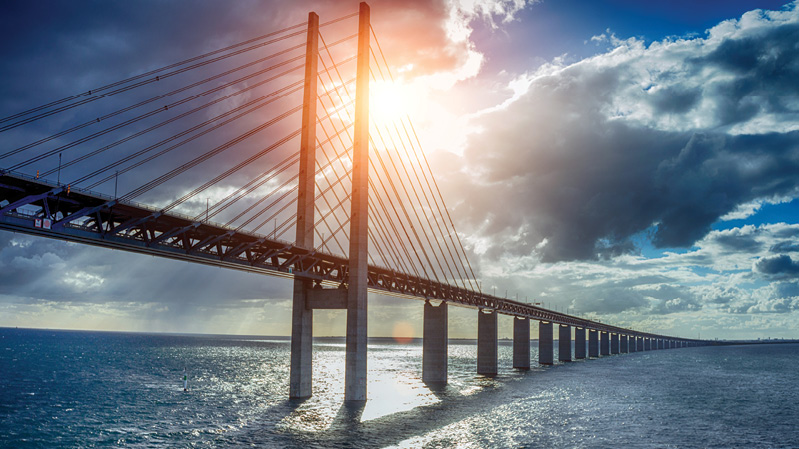 Underwater bridge:
The Øresund Bridge links Denmark and Sweden. Opened in the year 2000, the bridge lets thousands of cars and trains cross between the two countries each year. Just as you'd expect from Scandinavian architecture, this bridge is a marvellous piece of engineering that also serves as a tunnel and an artificial island. You can see it disappear under the water to let ships pass from your airplane window before landing in Copenhagen, but you can also see it from the city's beaches.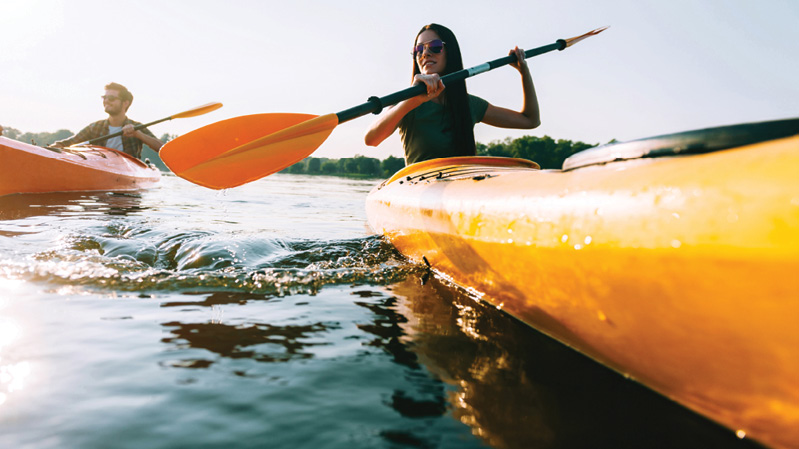 Kayak:
Attention adventure seekers! You haven't seen Copenhagen until you've seen it from a kayak out on the clean, calm waters of the harbour. See if you can find one of Copenhagen's least known works of art—a series of ghostly underwater statues called Agnete and the Merman.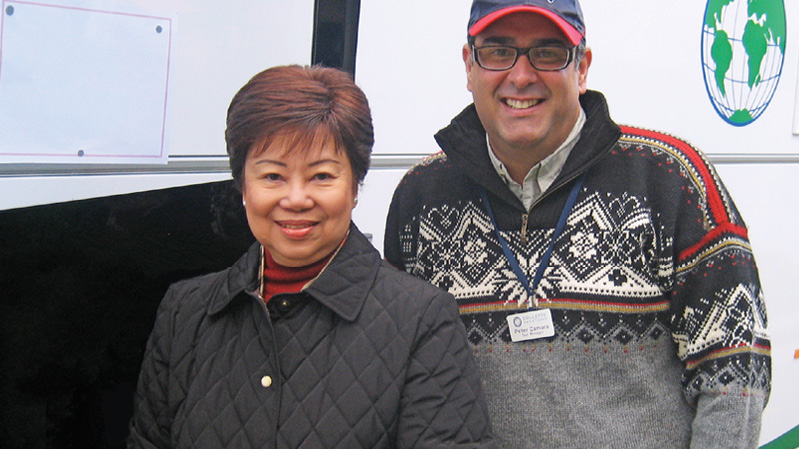 Enjoy a casual dress style and be sure to pack comfortable walking shoes. The weather in Denmark can vary during the course of your trip and even during each day. It is recommended to dress in layers to adapt to changes in temperature.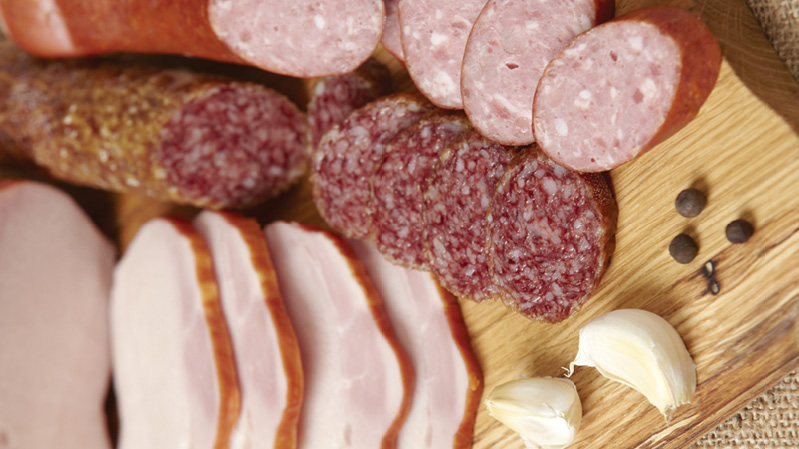 Partially due to geography, fish and seafood is one of the main staples of the local diet in Denmark. You will also find a wide variety of meats like pork and poultry as well as vegetables such as beets, potatoes, cucumbers, apples and more. Cured salmon is a favourite in Denmark.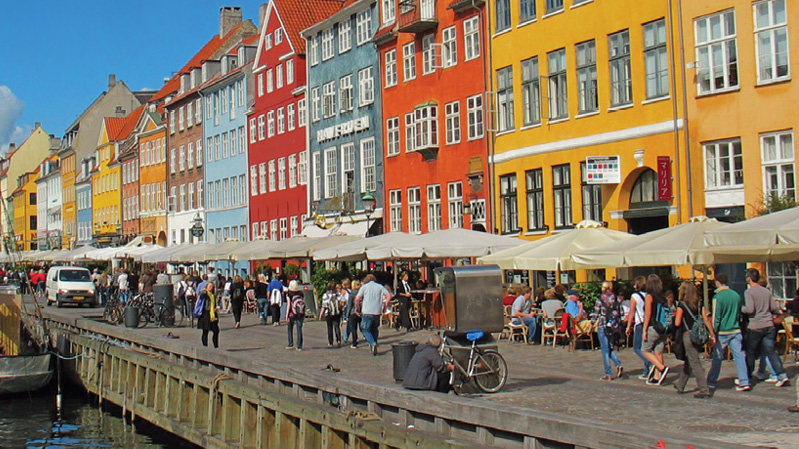 Denmark has a thriving design industry and shopping for unique things to bring home in Denmark is a lot of fun. Make sure there's plenty of room in your suitcase.
Featured Tours to Denmark
Brochures that Feature Our Denmark Tours