Rolling green hills, massive stone fortresses, and kilt-wearing bagpipers, Scotland is a destination pulled straight out of a storybook. The iconic must see's and an adventurous list of must do's make it possible to have an experience like none other. With unique food palates, rich history, and excellence in sports, you will never be bored.
Explore More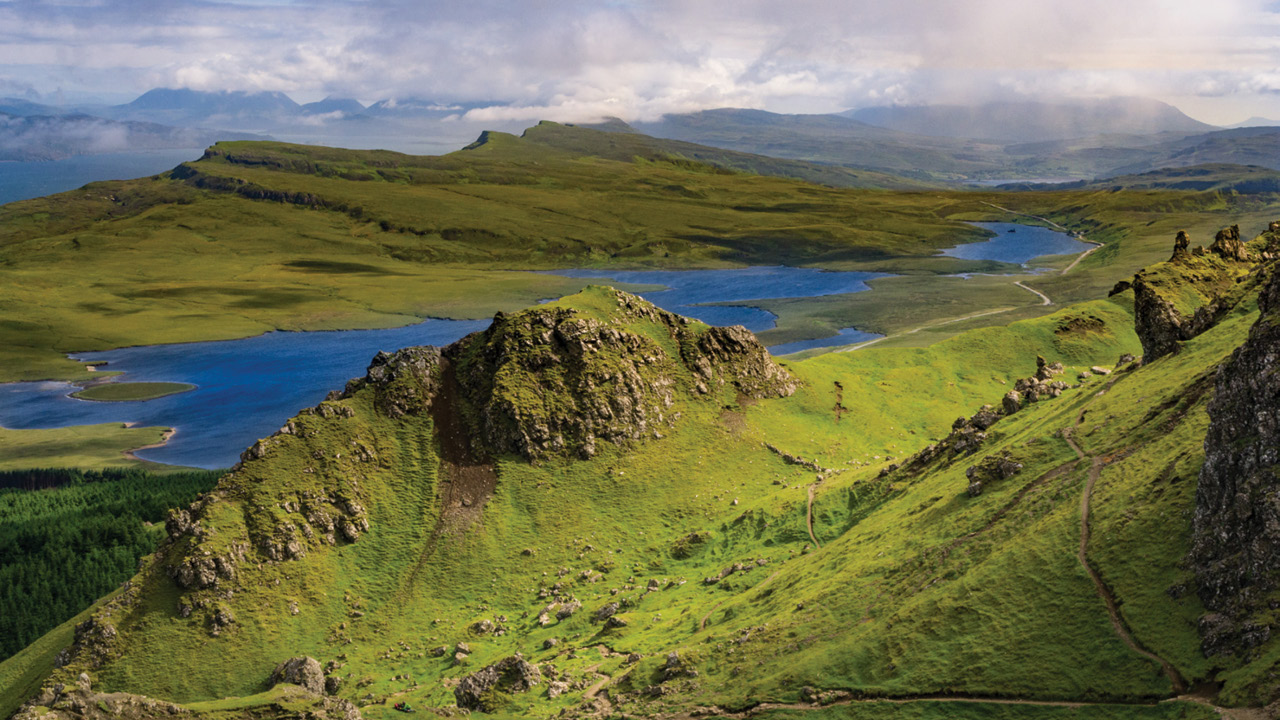 Highlands (scenery):
Gaze upon the undeniable beauty that serves as a backdrop to the ancient and mythical stories of old. The Scottish Highlands are a mountainous region encompassing northwest Scotland. Inverness is a city in the Scottish Highlands, and is registered as the capital of the Scottish Highlands. It sits on the banks of the River Ness. Even though it is a city, Inverness still retains a market feel to it. Tourism is an important part of the economy in Inverness.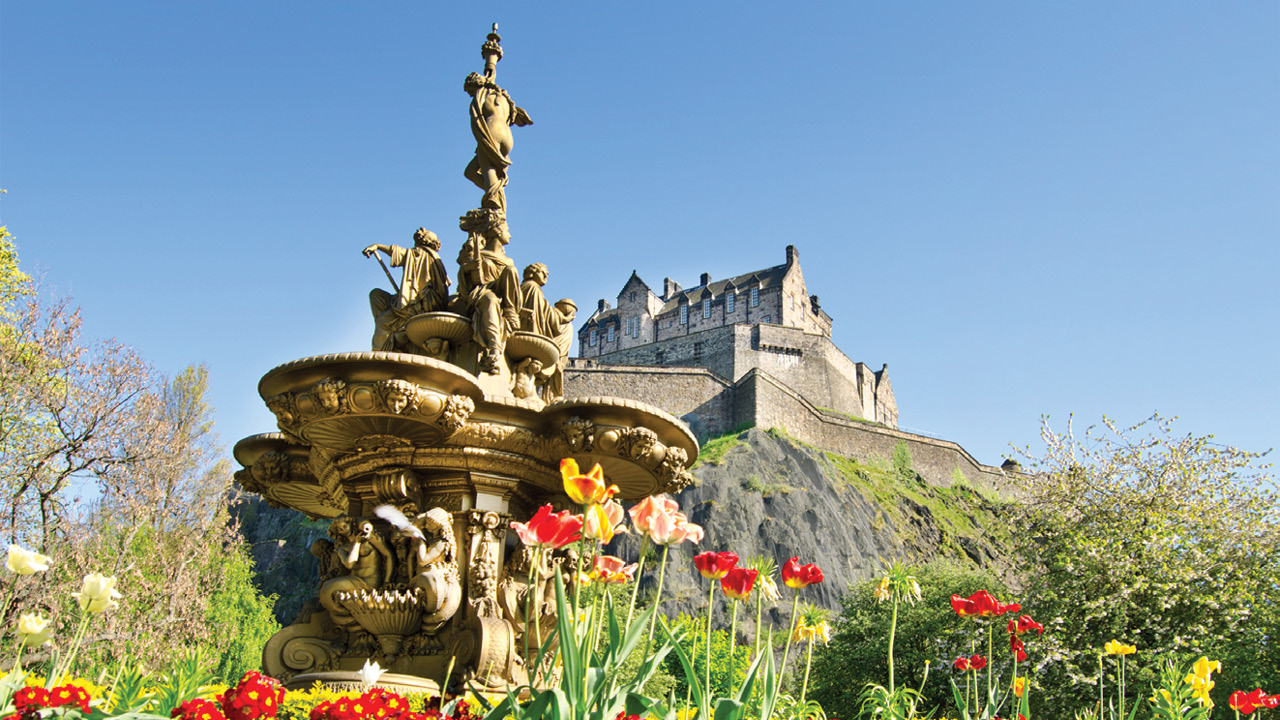 Edinburgh:
Stroll through the intriguing capital city of Scotland, replete with gorgeous vistas and captivating historical sights. The city's various historical and cultural attractions, as well as the appeal to the tourist market, makes Edinburgh the most popular tourist destination in the UK after London, attracting over 1 million overseas visitors each year. Don't forget the Edinburgh Castle! This is a historic castle and fortress located in Edinburgh, Scotland. It sits atop Castle Rock in the city centre and is an integral part of Edinburgh's skyline. In present day the castle is a major tourist attraction for the city. It is the most visited attraction in Scotland.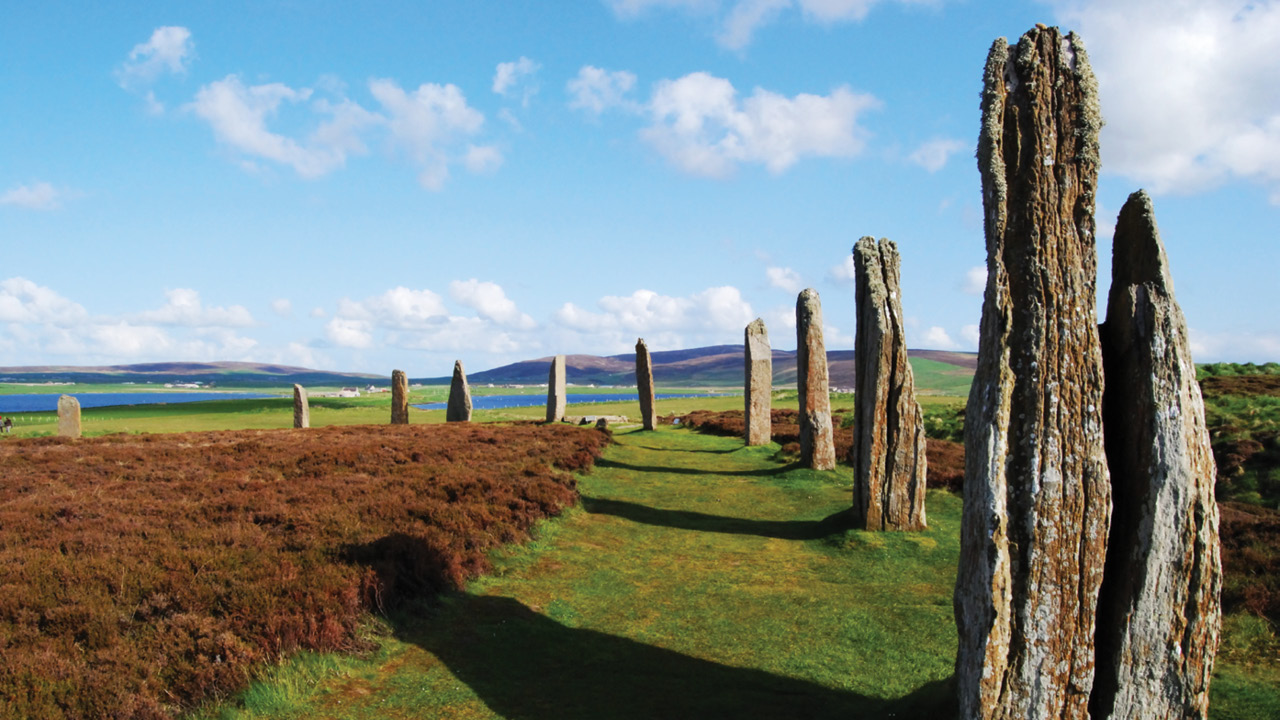 Orkney Islands:
Off the coast of Northern Scotland, 10 miles from Duncansby Head in Caithness, lies a stunning archipelago comprised of 70 islands that are famously called the Orkney Islands. This breathtaking spot off the beaten path is waiting for your discovery. Voyage by ferry to the islands, keeping an eye out for an abundance of bird life, porpoises and seals. A local guide reveals its Viking heritage and introduces you to the wonders around you. To make the visit even more wonderful, visit Skara Brae and find the remains of a Neolithic village built at the same time as the Great Pyramid in Egypt. It's a journey through history – a true highlight of your tour to fascinating Scotland.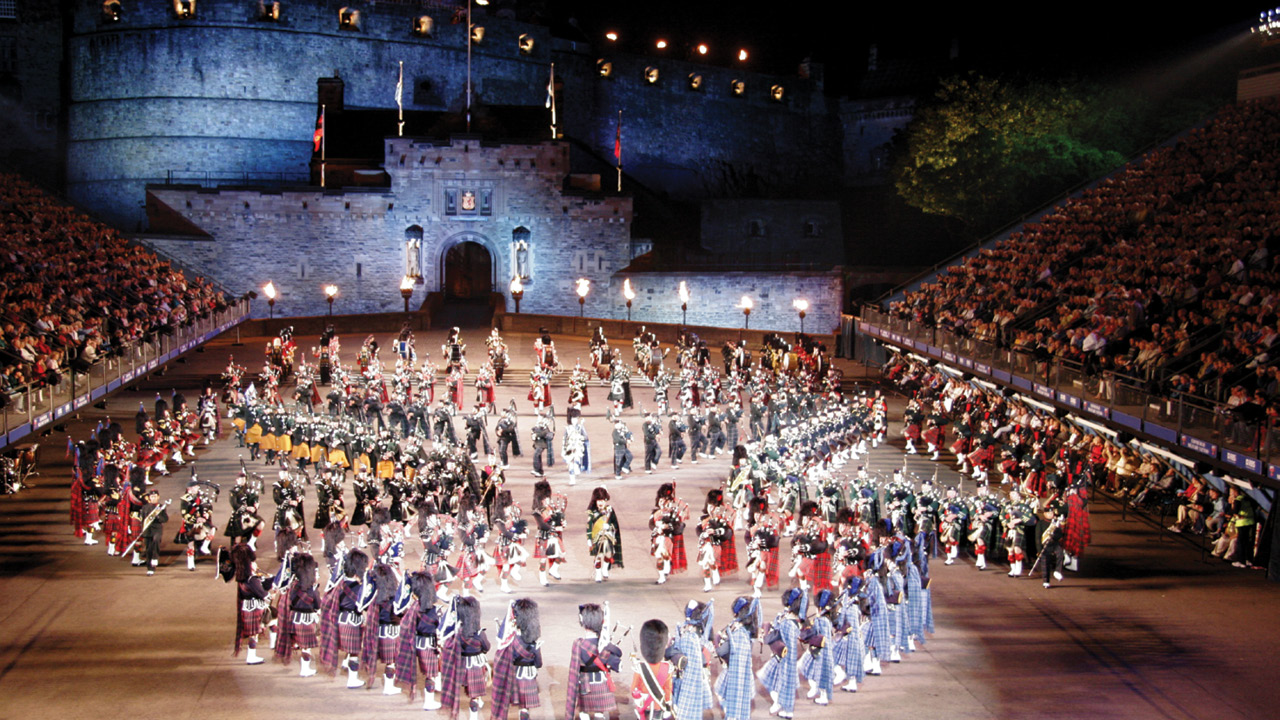 Military Tattoo:
Since 1950 the iconic Edinburgh Military Tattoo has dazzled millions of spectators with performances from musicians, pipers, drummers, singers and dancers. This epic show, unique every year, takes place at the haunting Edinburgh Castle illuminated under the open sky. In the past, the show's themes have paid tribute to nature, the Queen's 90th birthday, and Scotland's homecoming, to name a few. This international festival comes alive with performers from a multitude of countries and audience members from around the world. Military pageantry and cultural celebrations, culminating with a spectacular fireworks display, set the stage for an amazing evening.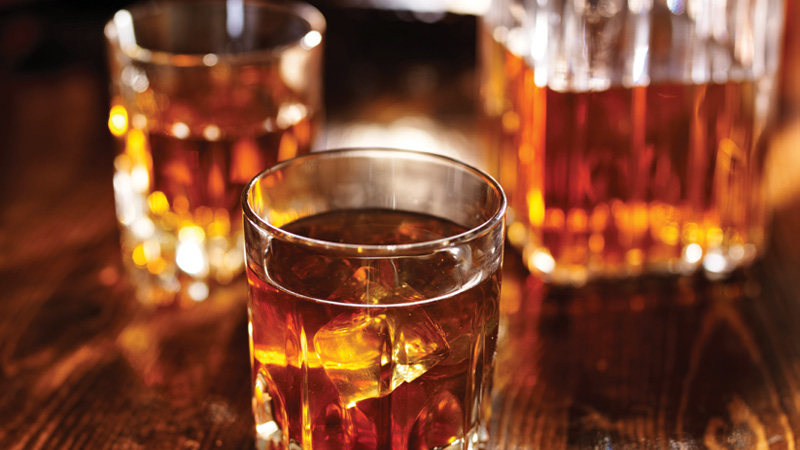 Whisky:
Sip on the finest and most desired whisky in the world, as it has been the national drink of Scotland for centuries (since 1494!). Scotland has perfected the art of whisky distilling for generations. Stored in oak casts in warehouses to mature, it is not until decades after this whisky is perfect. With 5 different whisky regions in Scotland each with its own unique flavour, there is a whisky out there for you.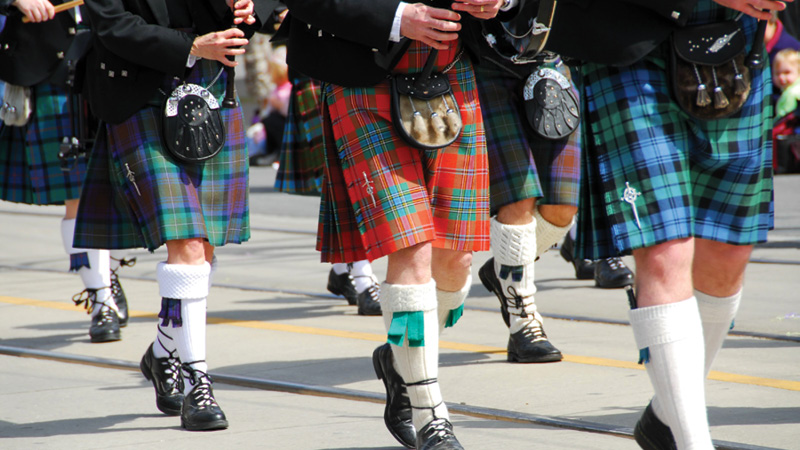 Tartan:
The easily identifiable pattern of crisscrossed bands of colours are seen on traditional Scottish clothing. This is seen on almost every Scottish kilt, which was originally made of wool, but now in many other materials. Tartan has become an iconic symbol of Scotland (every clan has their own design) and can still be seen quite often when travelling throughout the country.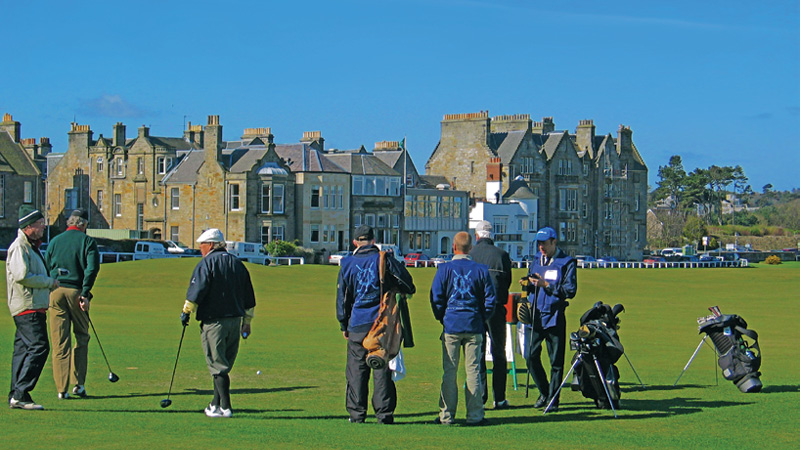 St. Andrews (Golf):
St. Andrews is a former royal borough on the east coast of Scotland. It is home to the University of St. Andrews, the 3rd oldest university in the English speaking world, as well as the oldest university in Scotland. St. Andrews is known as the worldwide home of golf. Many visitors come to St. Andrews for the golf courses, which are ranked some of the finest in the world. The Open Championship, the oldest of golf's four major championships, is frequently held in St. Andrews. Get a chance to swing your clubs on this marvellous course and maybe even get a souvenir.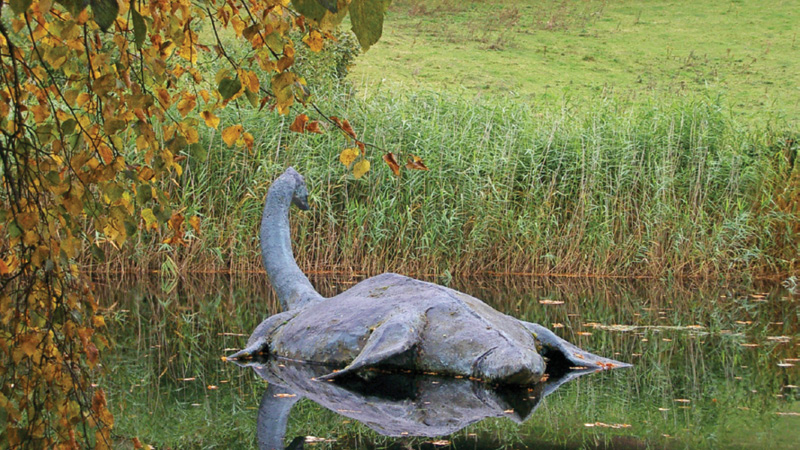 Loch:
Learn a little Scottish Gaelic with this word meaning "lake"- Loch Ness monster ring a bell? Loch Ness is a large, deep freshwater loch in the Scottish Highlands extending approximately 23 miles southwest of the city of Inverness. Loch Ness is best known for the alleged sightings of the Loch Ness monster. While Loch Ness is not the largest Scottish loch by surface area, it is the largest by volume, with its deepest point at 755 feet.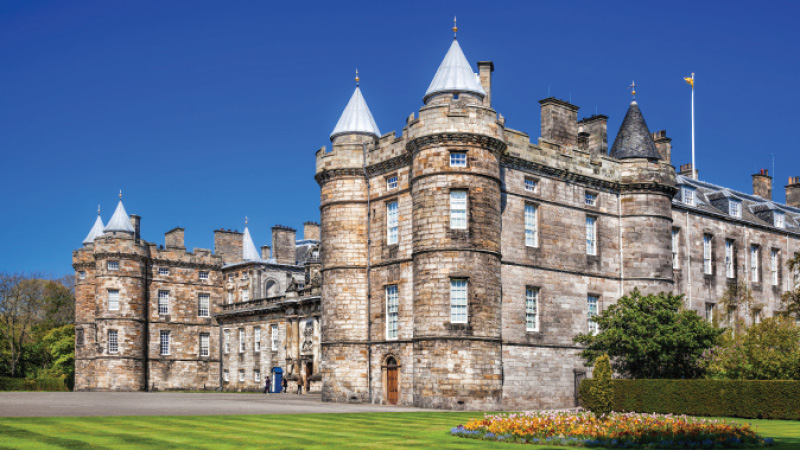 Don't overlook the off-season months when it comes to Scotland. The winter months mean you'll have less crowds at historic sites and more time to meet the people who call this charming country home.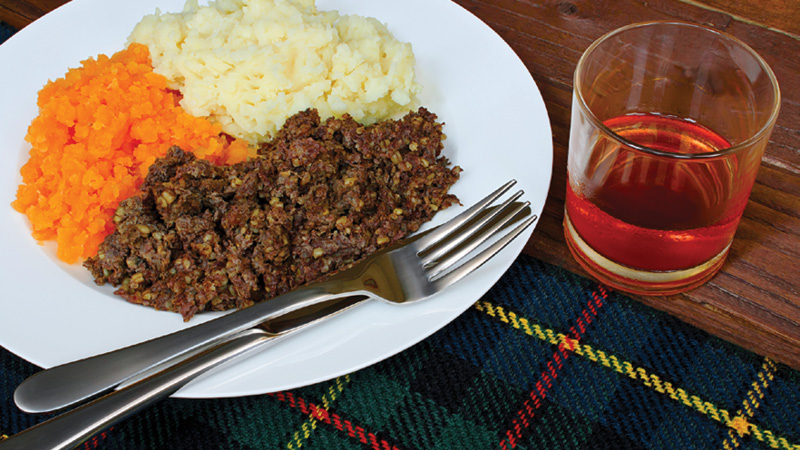 Try Haggis! Haggis is a savoury pudding containing sheep's pluck; minced with onion, oatmeal, suet, spices, and salt, mixed with stock. Trust me, no matter what you've heard, it's delicious, and hey you only live once!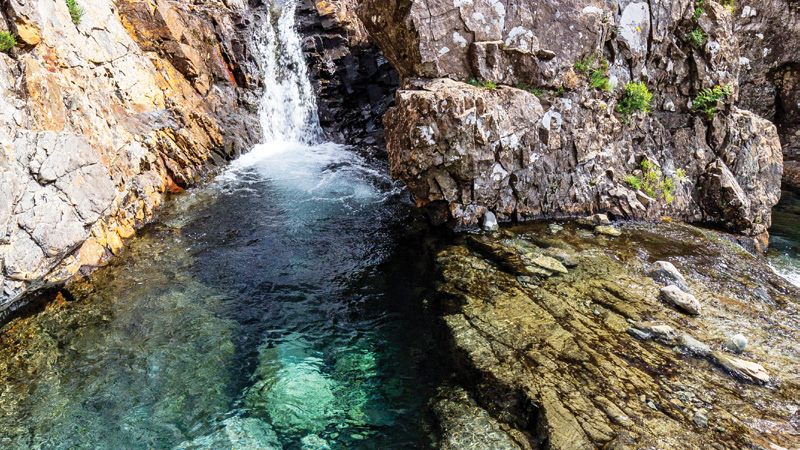 Check out the Fairy Pools in Skye. These beautiful crystal clear blue pools make for a great photo spot, and for the daring a 'wild swimming' spot.
See Our Travellers On Tour
Brochures that Feature Our Scotland Tours