Soaked in history, drenched in myths and legends, and strewn with bewitching scenery, a visit to the British Isles boast all the ingredients for an unforgettable adventure. And on Collette's 14-day Exploring Britain and Ireland tour, you'll experience many of the grand cities, heritage attractions and idyllic landscapes that have long captured travellers' imaginations. Scattered across four countries - England, Wales, Scotland and Republic of Ireland - these UK tour highlights will give you plenty to write home (or Instagram) about.
Stonehenge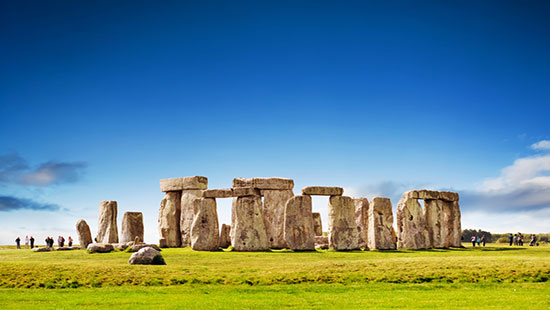 Mystery - and occasionally, mist - cloaks this awe-inspiring Neolithic site, which looms in rural Wiltshire, 150km west of London (where the tour begins). No-one knows exactly why Stonehenge was built - some say it was a pagan ritual centre, others that it was an astronomical observatory - but its allure has remained undimmed for over 4500 years. Follow in the footsteps of ancient pilgrims, poets and philosophers on a stroll around the towering Stone Circle, before discovering more about the site's puzzling past in a new high-tech exhibition. Fusing archaeological objects and audio-visual exhibits, it includes a forensic reconstruction of a man who lived here in Neolithic times.
Waterford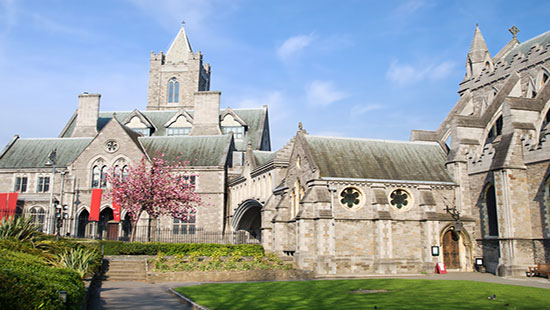 Dublin may hog the spotlight - and you'll see why on a guided foray of the vibrant Irish capital - but the country's oldest city is a real charmer, too. Founded by the Vikings in AD914, Waterford is an hour or so's drive from Rosslare, where you'll dock after a ferry ride across the Irish Sea from south Wales. You have two enticing tour options in Waterford: join a local expert for a leisurely walk around the quaint, compact centre - admiring sights like the neoclassical Christ Church Cathedral - or visit the House of Waterford Crystal. Established in 1783, it's world-famous for its hand-crafted, glittering treasures, with glasses, bowls and chandeliers among the potential souvenirs in the on-site retail store.
The Ring of Kerry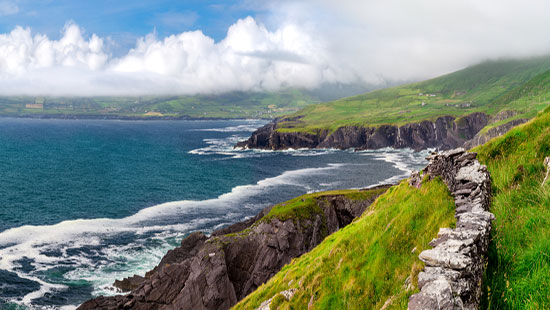 While the cities of the Emerald Isle captivate, it's the countryside that really enchants many overseas visitors (especially those looking to track down their ancestors). You don't need Irish roots, however, to appreciate the Ring of Kerry. Using the town of Killarney as a springboard, your driver will navigate this 179km circular route, threading past gorgeous rolling greenery, rugged coastal cliffs and cute seaside villages. Other slices of rural Ireland to be savoured on this tour include a trip to a local working farm and a ride in a 'jaunting car' (a type of horse-drawn carriage that's traditionally clip-clopped through Killarney).
Lake District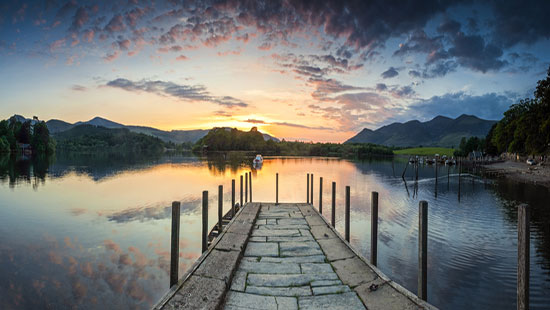 This wildly beautiful region of verdant hills, plunging valleys and pristine lakes is the jewel in the crown of England's natural splendours. For centuries, the Lake District has been a magnet for writers, artists, hikers and, increasingly, for lovers of food and drink. The area is proud of its tasty fresh produce - especially its Cumberland sausages - and also enjoys plying visitors with cream teas, locally-brewed ales and desserts, such as sticky toffee pudding, gingerbread and Kendal Mint Cake. After taking in the wondrous scenery around Windermere - England's largest lake - you can fossick for goodies in the pretty, cottage-dotted villages of Ambleside and Grasmere.
Edinburgh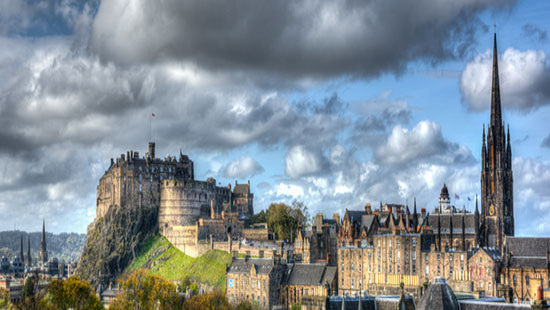 You'll see some magnificent castles on your travels. Nestled in north Wales, Caernarfon Castle is one standout - the mightiest of the 'Iron Ring' medieval fortresses built by English King Edward I to quell the rebellious Welsh. It's hard, though, to top the majesty of Edinburgh Castle. Crowning an extinct volcano, this was, for centuries, a military stronghold and royal residence, and its tumultuous past will be revealed on an invigourating castle tour (you'll also glean stirring views over the Scottish capital from the ramparts). On selected tour dates in August, enjoy the pipe-and-drum-fuelled performances of the Royal Edinburgh Military Tattoo - one of the highlights of the city's packed annual festival calendar.
Stratford-upon-Avon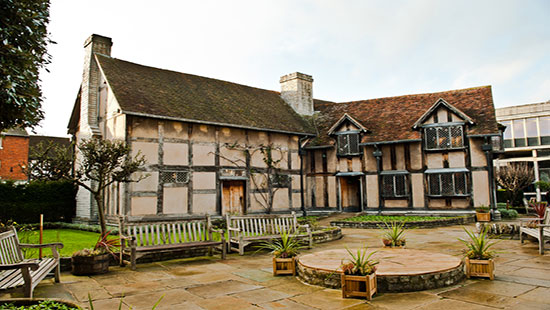 Britain and Ireland are globally-renowned for their prodigious literary heritage, so it's fitting that the tour ends in the birthplace of arguably the most influential writer to ever hail from these shores. While he made his name in London, William Shakespeare grew up, retired and died in Stratford-upon-Avon. Every other building in this pretty market town, by the banks of the River Avon, claims a link to the Bard. While here, you can choose to tour the thatch-roofed cottage home of Anne Hathaway, the author's wife or set out on a leisurely cruise along the Avon River.