Today is #InternationalWomensDay – one of our favourite days! We celebrate amazing women around the globe every single day on tour, and today gives us a chance to give a few of them a shout-out. These women are creators, innovators, change-makers… they defy the norms, and they change the world. We love meeting them on the road on our tours. Take a moment to "meet" them, too.
Meet 9 Women That Inspire Us Globally
1. Meet Donatella, Italy
Her cellars are the only in Italy to be staffed entirely by women. Check it out on Tuscany & Umbrian Countryside.
2. Meet Sanja Leko, The Balkans
"I started my business as a tour guide in July 2021 at the age of 56, still thinking it was a daring decision. It is rather complicated to be a middle age female business owner in a small village still living with war consequences. My experience after 18 months of being an entrepreneur shows - it's a challenge but a very pleasant one! I always wanted to travel. I was not able, so I decided to bring the world to me through tour guiding."
Meet Sanja on our Taste of the Balkans tour and check out the sights she introduces to travellers:
3. Meet the Ama Pearl Divers, Japan
Ama divers are extraordinary freestyle women divers that are typically in their 70s. They dive for fish, seaweed and, famously, pearls. They defy the traditional norms of Japanese society every day and on Japan: Past & Present, travellers watch them dive during a demonstration and visit the Mikimoto Pearl Museum. They dine with some divers in a traditional Ama hut for lunch. There, the women grill a seafood dinner over an open flame as they share stories of their chosen profession.
4. Meet the Sisters Who Craft Gondola Oars, Venice
It's not a trip to Venice without gliding through the canals in a gondola. On our Best of Italy tour, we go one further and travellers visit a local boatyard to witness the Venetian craftsmanship behind the sleek gondola boats. The traditionally male-dominated profession at the artelier has been passed onto the next generation, and today, two incredible sisters are the remers who keep the tradition alive. Meet these incredible women, learn their stories, and explore the artistry of their craft which keeps one of the city's most iconic traditions afloat.
5. Meet the Sheroes, India
A half a mile from the Taj Mahal is the Sheroes' Hangout, run by five women and staffed by women who are the victims of acid attacks. These indomitable human beings are on a course to define themselves as courageous fighters who walk with scars. The Sheroes' Hangout is an inspiring place, empowering women to build back their lives and find community over a cup of coffee. Meet the Sheroes on our Mysteries of India tour.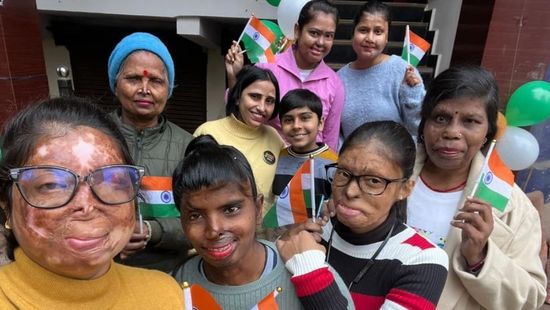 6. Meet Rosa, Amalfi Coast, Italy
Rosa teachers travellers how to make mozzarella during a demonstration and visit to Farmhouse La Sorgente. Say "bon appetit" as she creates one of the tastiest memories on our Rome & the Amalfi Coast tour.
7. Meet the Akha and Karen Long Neck People, Thailand
Connect with traditions as you meet with Akha and Karen Long Neck people on our Essence of Thailand tour. These tribal village women, who have historically lived in the hills of Myanmar on the Thailand side, wear stacked brass rings on their necks. Learn about their rich culture as the women weave during your visit and get the opportunity to support these local artisans.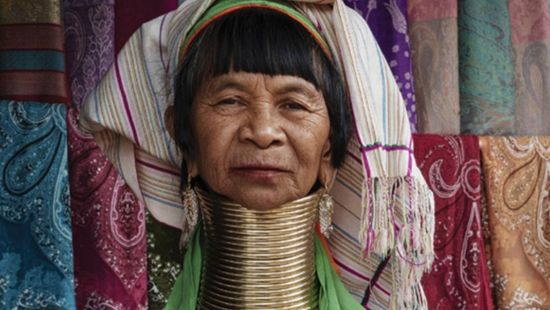 8. Meet Fatouma, Egypt
In Egypt, be Welcomed into a Nubian home in Egypt with host Fatouma, She welcomes travellers with a tasting of flaky bread, homemade cheese, and tea. Gain a fresh perspective on our Journey through Egypt & Jordan tour.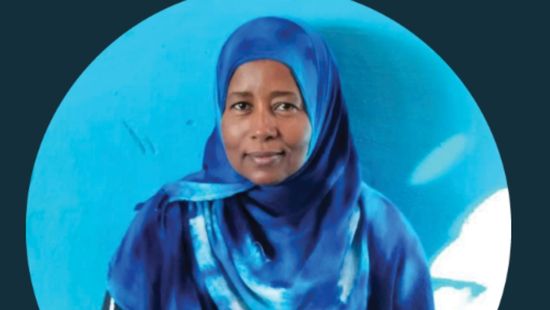 9. Meet the Women Weavers of Bani Hamida, Jordan
The Bani Hamida Women Weaving project has benefitted over 1,650 women, and successfully employed 57 full time workers from 13 villages. These women are entrepreneurs, driving the product design and the craft and artistry. The project builds a network of women participating in the labour force, compensates them with more than the minimum wage, builds essential skills and preserves the local heritage. These women defy social barriers as they work, build careers, and support one another.