In the early 90s, I worked part-time in a DFS duty free shop in Auckland Sheraton Hotel (now The Langham Auckland) that catered mainly to Japanese tourists. It was always fun interacting with the visitors and seeing how the senbetsu-omiyage culture played out in real life.
The Japanese traditional souvenir culture of senbetsu-omiyage is where co-workers, friends, and family present a senbetsu (travel gift in cash) to the travellers wishing them a safe trip. In return, the travellers would go home with omiyage (souvenirs) to each of their 'donors.'
Whether you practice senbetsu-omiyage or just love souvenir buying for friends and family, here are 10 most-sought after authentic souvenirs at that duty free shop that are still popular today in New Zealand.
1. Sheepskin products
As of 2015, New Zealand has just under 30 million sheep. There were 60 million when I lived there over 20 years ago. Still, sheepskin products are one of the most popular souvenirs to get.
The soft, natural and creamy white sheepskin rugs from New Zealand are the best in the world. And I'm not biased when I mention this because my sheepskin rug and slippers from Agrodome gift shop in Rotorua still look beautiful after 25 years. They are environmentally friendly and are nature's most versatile resources according to Ecowool.com.
Apart from sheepskin rugs, you can buy sheepskin slippers, boots, hats, pillowcases and gloves.
2. Paua jewellery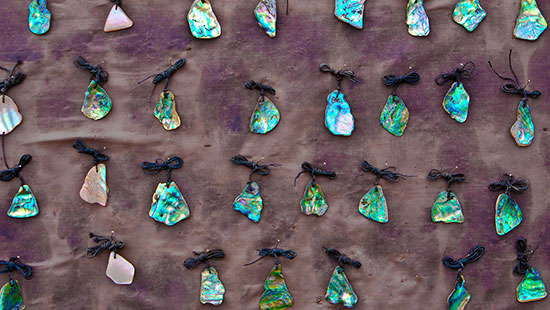 Paua, a type of abalone is only found in New Zealand. Local artisans use these vibrant coloured shells to make pendants, earrings, jewellery boxes and cufflinks. They are natural, and every shell has a different shade of blue and green, making paua jewellery a unique gift.
3. Anything All Blacks
To the Kiwis, rugby is almost like a religion. The All Blacks team members are their saints! The All Blacks is New Zealand's national rugby team. Souvenir shops throughout New Zealand carry the All Black's merchandise like the famous all black jersey, t-shirts, hats, scarves and stubby holders.
4. Maori Pounamu or greenstone carvings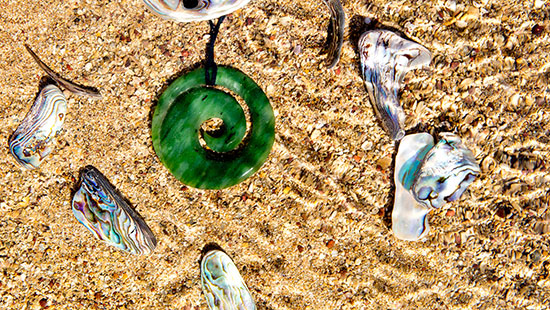 Pounamu or greenstone or New Zealand jade is found in South Island New Zealand – in Taramakau and Arahura Rivers in the northern part of Westland, the Lake Wakatipu area and Fiordland.
Maori craftsmen carve tiki, fish hooks (hei matau), adze (Toki) and drop pendants with Pounamu and make them into necklaces and earrings. Each of these carvings represents different things to the Maoris. The adze (Toki) represents power and was a gift for a warrior or chief. Tiki is the most recognised carving, and it is a symbol of good luck, strength, and fertility.
Hokitika, a city close to the Pounamu source in South Island is the place to shop for Pounamu souvenirs.
5. Lanolin skin care products
In New Zealand, you'll find natural skin care products made of lanolin. According to MerinoUSA, lanolin oil is extracted from sheep's wool. It's a natural nourisher and protector for our skin and the only animal oil extracted without killing the animal.
There are lanolin moisturizing cream, hand lotion, facial cleanser and body scrub.
6. Kiwi candies
Bounty, Moro, Whittaker's are some of the top Kiwi candies and chocolates to buy when in New Zealand. I recommend Whittaker's L&P white chocolate mini slabs.
L&P is short for Lemon & Paeroa; an iconic soda invented in Paeroa New Zealand. It's a mix of lemon juice and local mineral water. The Whittaker's L&P white chocolate mini slabs are white chocolate with pieces of L&P pop rocks – a rare combination – chocolate that melts in the mouth and soda that froths and produces a fizzy sound.
7. Manuka honey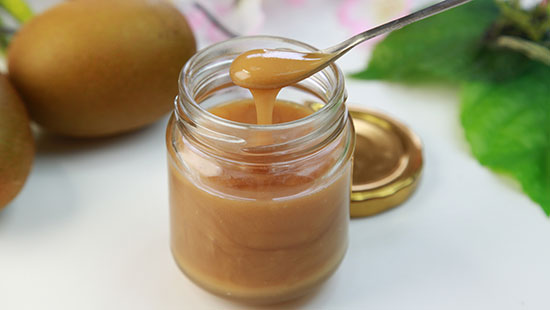 Not all honey is the same. The Manuka honey from New Zealand is from bees that pollinate the native Manuka tree (a type of Tea Tree) that are known to have medicinal value. For centuries, the Maoris used Manuka to treat various ailments.
Manuka honey is rich in protein, vitamins, and minerals and is ideal for sensitive skin too.
8. New Zealand wine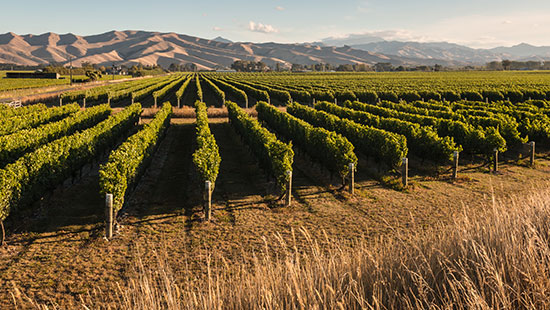 New Zealand has ten wine regions, and each region produces its signature wine. Marlborough is known for Sauvignon Blanc, Central Otago for Pinot Noir, Gisborne for Chardonnay and Hawke's Bay for the reds.
Most wineries open their cellar doors for tourists to sample and buy their wine. Make time to visit at least one of the wineries.
9. Buzzy Bee pull-along wooden toy
Kiwiana are heroes, traditions and unique things that help define the Kiwi national identity. The Buzzy Bee pull-along wooden toy was created in New Zealand in the 1930s and is one of the classic Kiwiana items.
Since its first release in the 1940s, thousands upon thousands of homes in New Zealand have at least one Buzzy Bee. This brightly coloured wooden toy makes a clicking sound when it's pulled, and the wings rotate. There are identical ones in stores throughout the US but if you want an authentic one, buy it in New Zealand.
10. Merino wool undergarments
New Zealand is the third top producer of merino wool in the world, and you can find top quality undergarments made from the local merino wool. Unlike synthetic material, merino wool repels flames and is a natural fibre that keeps you cool in the heat and warm in the cold. Merino wool is also lightweight and won't irritate sensitive skin.
Merino wool items to look for are camis, long sleeve undergarments, briefs, long johns, leg liners, singlets, and socks.