Life's stressors have a way of flagging you down and reminding you of their presence. Sometimes, the most ideal antidote for stress management is to unplug and unwind in completely different surroundings; travel is the cure! In lieu of this, we've compiled a list of the 5 most relaxing destinations to use as your escape plan.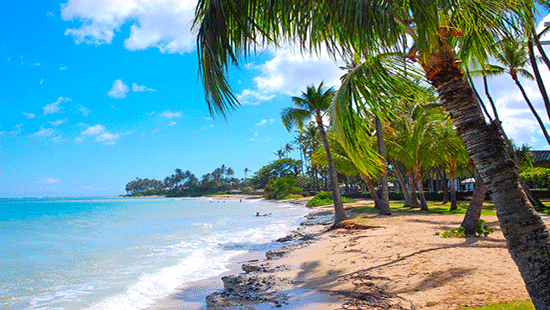 Ranked #3 in the U.S. News Best Relaxing Getaways in the U.S., Hawaii is the destination where you'll find your sanity. If the natural beauty of the islands doesn't draw you in, then the aromas of Kona coffee will. There is nothing more spectacular than whales jumping out of water as a backdrop to your dinner at a restaurant in Maui. The sight of bubbling red lava on a hike through Hawaii Volcanoes National Park, the sound of crashing waves as a picturesque sunset makes its awe-inspiring appearance, the laid back locals – need we say more? Be careful though, the Hawaiian vibe is contagious!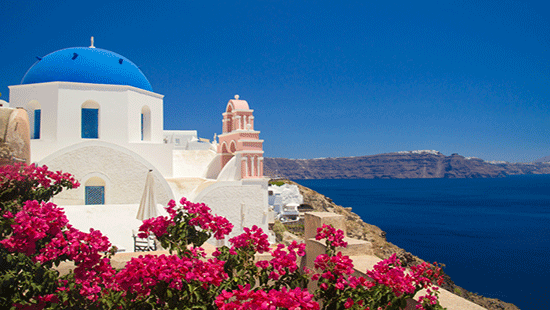 If the stunning ocean views from atop your Santorini villa don't create a sense of cognitive ease, then the divine and attractive architectural beauty of the island will! Ideal for relaxing retreats and romantic getaways, the towns of Santorini are perfect for downtime away from stresses at home to immerse yourself in the majestic flavours of the island. This Cyclade Island offers sapphire oceans, luxury villas, and cobblestone streets with harlequin flora accents. It's a transcendent setting for a romantic stroll or for having an afternoon siesta. Between the undeniably tranquil candy-coloured houses carved from the cliffs, the peaceful lifestyle, and the golden shorelines, you can't go wrong when visiting this hidden gem of the Agean Sea.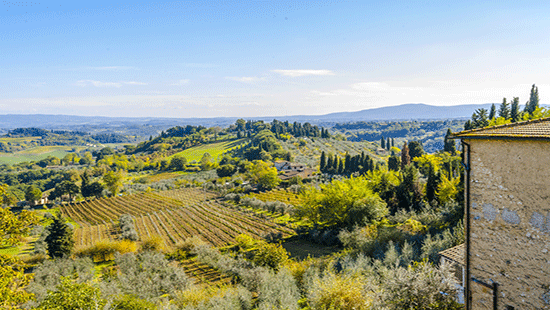 Retreat to the Tuscan countryside for an unwinding experience painted in rolling pastures and agricultural farmhouses. Break away to enjoy a tranquil atmosphere and slower pace of life. Reminisce with family and friends as you sip on fine wines while gazing upon aesthetic views filled with rolling hills and charming vineyards. Indulge in hearty and mouth-watering Italian cuisine at a candlelight dinner in a renowned restaurant in Florence. Get lost in Italian history while visiting Lucca's medieval streets and the Uffizi Gallery in Florence to gaze upon ancient artwork created during the Renaissance. Take pleasure in a serene horseback ride along the beach or through the countryside thereafter, ascending to a natural hot spring and enjoying the remainder of the day at a spa. Allow yourself to be enchanted by this stunning terrain. È magnifico!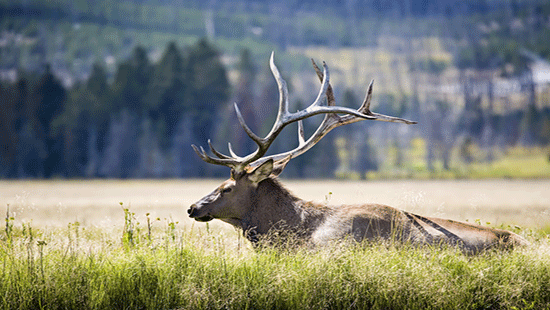 What better way to unplug from pop culture and the political hub than to travel to the centre of all things living? Leave the phone at home and deepen your relationship with the earth at Yellowstone National Park. Immerse yourself in Mother Nature as you come face-to-face with 3,500 sq-miles of grand wilderness. Disconnecting from daily life and melding with the heart of the earth has never been easier with the opportunity to experience immaculate waterfalls, rare geysers, dramatic canyons, and hundreds of different animal species including wolves, antelope, bears, bison and more! You can bet the feeling of the crisp cool-winter air on your face and the sight of hundreds of elk in their natural habitat will put things into perspective.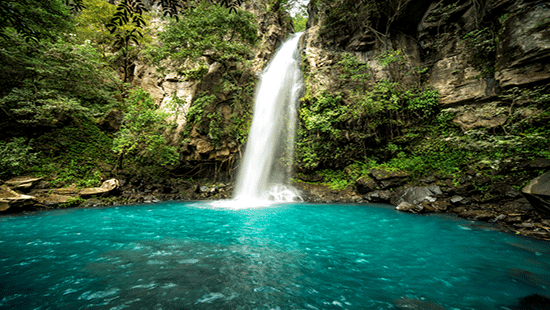 When they create a DVD specifically made for facilitating relaxation by using the sounds and sights of a destination, you know it's a winner. Introducing Costa Rica! This location offers the best of both worlds – the notes of the magical rainforest meet the exotic Costa Rican ocean. Feast your eyes on its mesmerizing volcanoes or relax on 1 of its 300 diverse and hypnotic beaches with unique personalities while watching surfers ride the year-round waves. Embrace the white sand paradise lined with palm trees as the warm sunlight and shimmering seas massage your mind. Did you know that Costa Rica is also famous for their diverse spas and natural relaxation treatments? The methods and products they use can actually improve health and calm emotions. This trip is truly a therapeutic one.