I studied abroad in Barcelona for four months during my junior year of college and just recently I revisited the city at the end of May.
Barcelona is an incredible and vibrant city that differs from any other area in Spain. Sandwiched between the Mediterranean Sea and scenic mountains, this city has a unique location that offers a variety of sights and activities. Much of the city close to the Mediterranean is flat but as you travel further away from the sea you will experience more hills. The city is known for being warm and sunny almost year round, filled with tall palm trees and charming cafes and restaurants serving jamon (Spanish ham) on every corner. An hour train ride from Barcelona can bring you to the monastery and mountains of Monsterrat, while an hour in a different direction can bring you to the scenic coastal town of Sitges.
Barcelona has a unique culture, being part of Catalonia, with their own language, traditions, and cuisines. The region of Catalonia has a contested history with the rest of Spain, specifically Madrid, and many residents of this region do not consider themselves to be Spanish, but rather solely Catalan. The pride of the Barcelonan residents can be seen in their devotion for the famous FC Barcelona soccer team as well as for Lionel Messi, who is considered to be one of the best soccer players in the world.
It can be a challenge to eat, drink, see, and do everything available in Barcelona, but I encourage you to keep your days filled with activities. Hopefully this list can give guidance on some of the must-see sights in Barcelona that you should experience in order to get a true sense of all this city has to offer.
1. La Sagrada Familia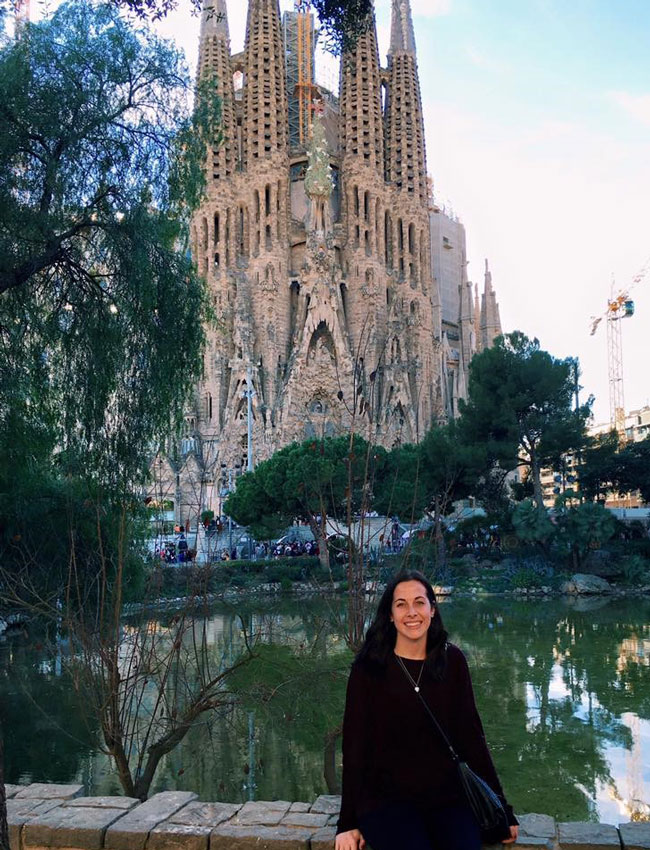 This is an architectural wonder, and while extremely crowded, you simply cannot leave Barcelona without seeing this masterpiece. If you are interested in going inside to see the spectacular stained glass windows and towering columns, I recommend buying tickets in advance as they frequently sell out during the busy season. This is one of Antoni Gaudi's many creations that are spread throughout the city.
2. Park Guell & Gracia
Park Guell, another landmark of Gaudi's design, is a lovely green park that overlooks much of the city and features his famous colourful bench. I encourage you to walk around the entire area surrounding Park Guell, not only the main roads. Park Guell is located in the neighbourhood of Gracia, differing in many ways from the areas where most tourists find themselves. This area is much more quaint and a place where many families live in Barcelona.
3. Arc de Triomf & Cuitadella Park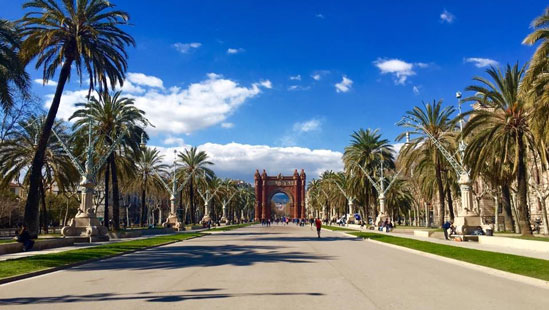 Built in 1888, the Arc de Triomf was the main entrance for the World's Fair and is a stunning landmark of the city. If you walk along the path of the arc it continues to Cuitadella Park, one of the largest areas of green space that is also close to the city centre. The park is always filled with people, both locals and visitors, who are exercising, walking their dogs, or relaxing on the grass. Within the park there is a small pond with rowboats, a beautiful fountain, and the entrance to the Barcelona Zoo.
4. Barcelona Cathedral & Gothic quarter
The Cathedral of Barcelona is a beautiful church surrounded by the small winding roads of the Gothic Quarter. This is the "old" part of the city which gives it a much different feel from the bigger and more bustling streets in the neighbourhood of Eixample. As you journey your way through the Gothic Quarter, you will find the streets filled with unique boutiques, shops, and plenty of cafes and bars. If you are in front of the Cathedral, on many Sundays you may see the Castellers. This is a Catalan tradition where people form amazingly tall human towers. Castellers customarily perform for all festivals and holidays.
5. El Born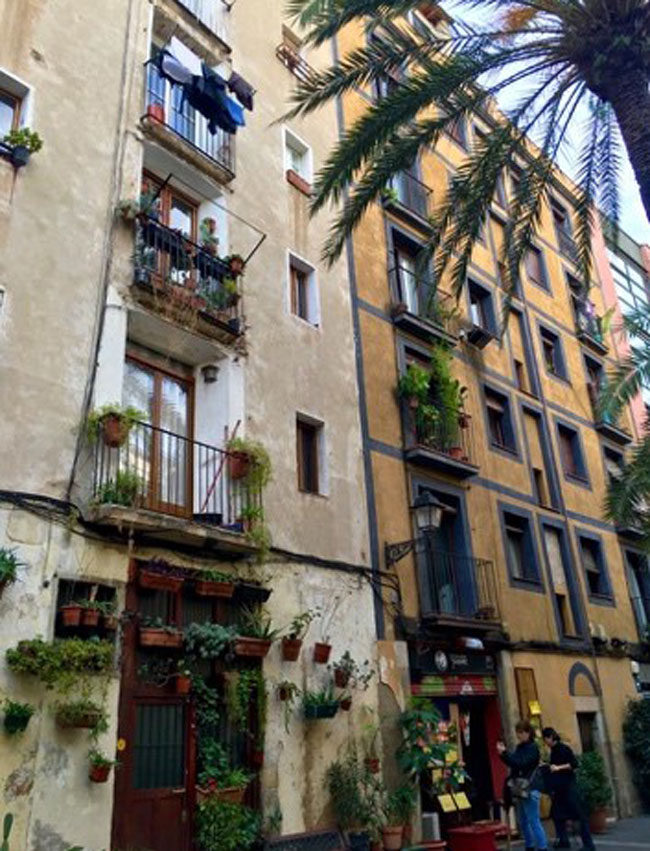 The neighbourhood of El Borne has a similar charm to the Gothic Quarter and is also in close proximity to the Cathedral. This is a great area to see a mix of both locals and tourists. El Borne is known for having trendy restaurants and bars as well as many art museums and galleries including the Picasso museum. Many of the streets in El Borne are very crowded, not leaving any room for cars to pass through except for the occasional police car.
6. Bunkers el Carmel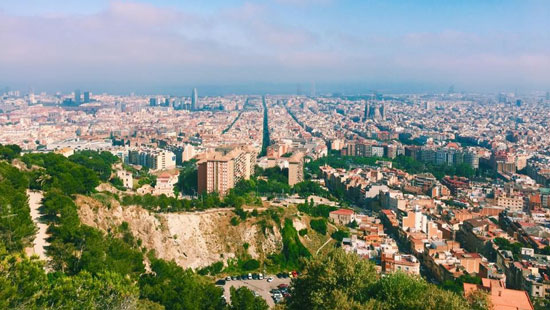 This is slowly becoming an area where more tourists are visiting but you will not find it to be overcrowded at any time. Although it takes about 45 minutes by city bus in addition to a short uphill walk to get there, I promise that you will not be let down. This is an area of abandoned bunkers that were used during the Spanish Civil War in the 1930's, offering a complete 360-degree view of the entire city of Barcelona. From the sea to the mountains, here you can see all of the major landmarks; not to mention it's an amazing place to watch the sunset or sunrise. I recommend going near the end of your trip so you can look upon the city and reflect on everything you have experienced during your time in Barcelona.
7. La Boqueria Market
La Boqueria food market is located on La Rambla, which is a very popular street in Barcelona. This is a great place to try an assortment of foods in a fun atmosphere. Food varies from fresh fish and meats, to candy, fruits, nuts, sandwiches and much, much more. The road of La Ramba will bring you from Plaza Catalunya, the centre of the city, all the way down to Port Vell by the sea.