When I was young, I was obsessed with the movie You've Got Mail, starring Meg Ryan and Tom Hanks. The budding romance between the bookish Kathleen Kelly (Meg Ryan) and Joe Fox (Tom Hanks) the business mogul captivated me, but the setting of New York City at Christmas had my heart truly in a flutter. I vowed to go there one day so that I could experience all of those glittering landmarks first hand. Collette's Spotlight on New York City Holiday tour package did not disappoint.
A single hotel stay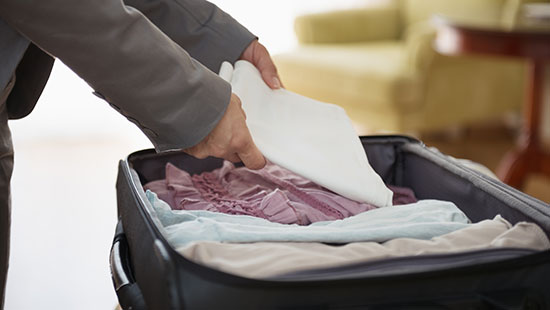 As with any Spotlights tour, I arrived at the one and only hotel that I would be staying at for the whole five-day trip. I loved this because I had to unpack only one time, and the Sheraton New York Times Square was very centrally located. After I got settled into my 4-star accommodations and freshened up a bit, I had time to set out to explore. I walked right out of my hotel and into the hustle and bustle of New York City!
I was glad to have the Collette Compass app installed on my phone so that I could see what was around me. It helped me find what to explore first. I used this app throughout my trip and found it to be extremely helpful. I used the turn by turn directions feature a lot since I'm a bit directionally challenged.
Hitting all the iconic spots
Waking up in the city that never sleeps is an awesome experience. I met up with my fellow travellers for breakfast at a local restaurant before starting our guided tour of the "Big Apple." We went by Greenwich Village, the Wall Street district, Chinatown, the Empire State Building, Central Park and several other major landmarks that were decked out in holiday splendour. It was amazing.
After that, the tour group visited St. Paul's Chapel, the 9/11 Memorial and the 9/11 Museum before heading off on my own for lunch. I got to choose from a "menu" of local eateries near Times Square before hooking back up with my group for the iconic Radio City Music Hall's Christmas Spectacular. Let me tell you, those Rockettes put on a fantastic show. It definitely put me in a festive mood. This sounds like a lot to see in one day, and it is, but it's only a 5-day tour. Collette makes sure you don't miss anything.
More time to explore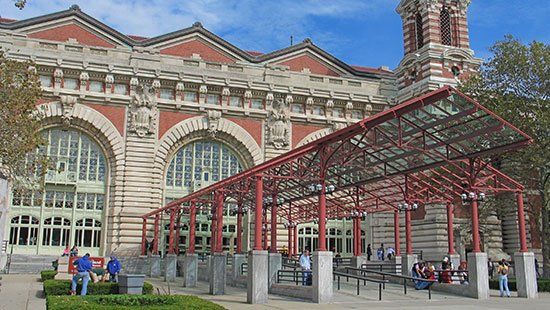 My fellow travellers and I really enjoyed our wacky breakfast at the 1950's themed Ellen's Stardust Diner featuring singing wait staff. After, we boarded a ferry for a cruise of New York Harbor. We got off the ferry to get up-close to the Statue of Liberty, the place where immigrants and visitors have been welcomed to the United States since 1886. From there we went on to Ellis Island and enjoyed self-guided tours of the museum. The personal stories of those who immigrated during the boom of 1892-1924 really touched me.
After that, I was off on my own to explore and shop for a few gifts. The holiday decorations at Macy's, Bloomingdales and Saks Fifth Avenue were beyond anything I had ever seen before. That night I was really glad that I chose to take the optional walking tour of Greenwich village that came complete with a wonderful dinner.
Even more iconic locations
Before we started out to explore on our last full day, we enjoyed an included breakfast at our choice from a "menu" of eateries. After breakfast, I had more time to check out New York City a bit more on my own. I wasn't sure where to go, so my tour manager suggested going to see the window displays on 5th Avenue. That was a perfect suggestion for me and I strolled along admiring some pretty unforgettable artistry. The attention to detail on these displays is unbelievable!
Since this was the last night on tour, we gathered together again for dinner at a local restaurant before taking in an incredible Broadway show. I won't tell you which one it was since I don't want to influence your choice, but I will say it was the icing on my holiday cookie! I can't imagine a better way to have ended this trip.
On the last day, I went home full of the holiday spirit as well as a lot of great memories. Whenever I need a little bit of Christmas cheer, I just think back to my Spotlights tour and I'm once again filled with the romance and magic of Christmas in New York City. (I also may or may not pretend to be Meg Ryan while I'm at it.)