While London (20 million visitors) and Paris (16.1 million) took second and third places in the list of 30 Most Visited Cities Around the World in 2017, Madrid (5.5 million), at 25th place has quietly developed a reputation as a European tourist destination for the discerning traveller. Aside from all of the national historic landmarks, these days Madrid bustles with entertainment, cultural, dining, and wining diversions.
Madrid, the capital of Spain, is one of the sunniest cities in Europe. It gets 2,769 hours of sunshine per year, making it a great city to visit year round.
Here is a list of 10 Madrid activities. It's a mix of art galleries, tours, eateries, coffee pit stops and more:
1. Visit the art galleries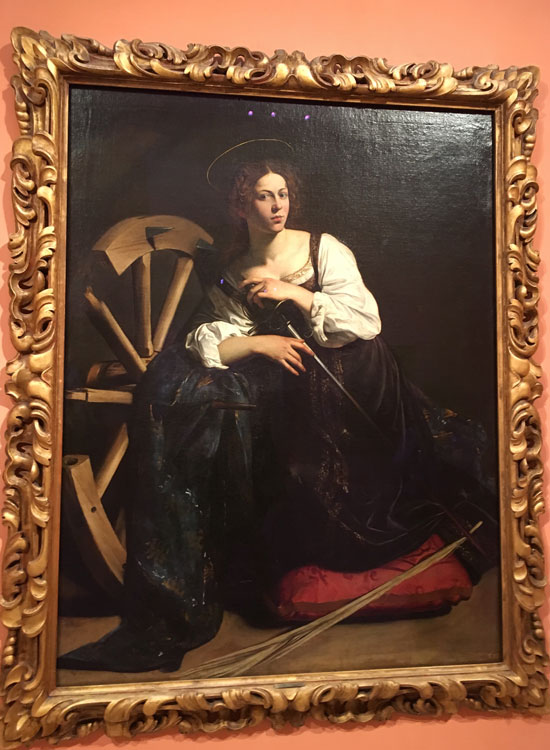 Paseo del Arte or the Art Walk is a one kilometre stretch where you'll find the Prado Museum, Thyssen-Bornemisza Museum, and Reina Sofia Museum. I visited all three while visiting Madrid, spending the bulk of my time viewing seven centuries of European art in the Thyssen-Bornemisza.
The Thyssen-Bornemisza Museum offers Italian 14th-century art by Duccio de Buoninsegna, 15th-century work by Carpaccio, 16th to 18th century works by Durer, Caravaggio, Rubens, Monet, Degas, Gauguin, and Van Gogh to the 19th century and 20th century works by Picasso, Chagall, Hopper and Roy Lichtenstein.
Lovers of Spanish art will enjoy the Prado Museum where extensive works by Goya, Velazquez, and El Greco are displayed. At the Reina Sofia Museum, check out Miro, Dali and Picasso's masterpieces, especially Picasso's Guernica.
2. Walk in the park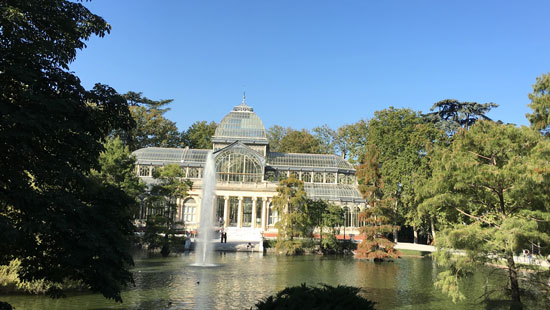 El Retiro Park, Madrid's 'central park', has over 15,000 trees covering more than 300 acres of land. The park, located in the heart of Madrid, features monuments, fountains, classical gardens, a rose garden, a large artificial lake, the Glass Palace, the Velazquez Palace, a 400-year-old Mexican conifer (Madrid's oldest tree), and more.
Take a walk in the park and discover why Madrileños love their 'central park,' a place to take the family for a picnic, to relax and to jog. Almost every Saturday and Sunday, the Teatro de Titeres, a permanent puppet theatre in El Retiro park offers free entertainment for the locals. And every year in May and June, the Rose Garden is in full bloom, with more than 4,000 roses.
If you have time for another walk in the park, head over to the Royal Botanical Gardens, located next to Prado Museum.
3. Drink coffee and eat churros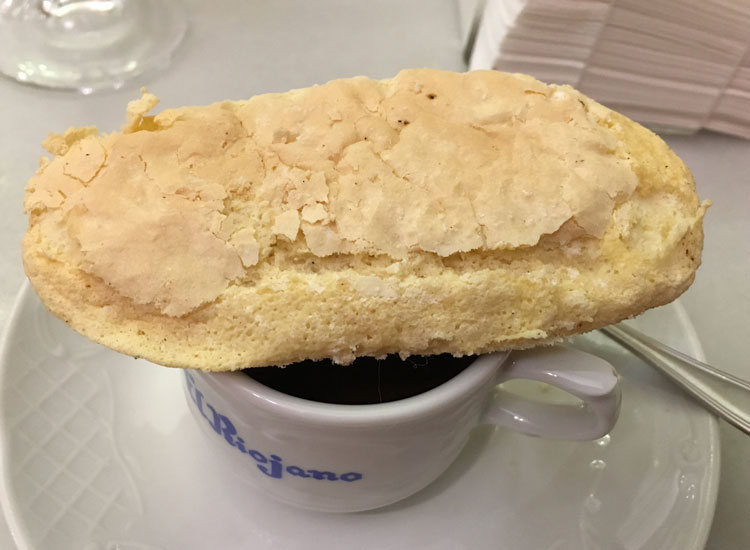 After a walk in the park, stop by one of the cafes for coffee and dessert. I recommend trying churros and soletillas with chocolate. Churros are deep fried snacks made of flour, cinnamon, and sugar. And soletillas are ladyfinger biscuits, also known as 'little sole biscuits'. Both sweets are best when dipped in a cup of hot chocolate.
The best place to try soletillas is at El Riojano on Calle Mayor. El Riojano was founded in 1855 and has been one of the best pastry shops in Madrid.
4. Shop till you drop
Heard of Loewe, Zara, Pull& Bear, Manolo Blahnik, Desigual or Bershka? These are fashion brands from Spain.
Fans of Loewe would enjoy Casa Loewe, the flagship store on Calle de Serrano in Madrid's best Spanish luxury shopping district - Salamanca. Manolo Blahnik's shop is also on the same street as Casa Loewe.
Gran Via, Madrid's busiest street is lined with shops carrying international and local brands, even the official Real Madrid Official Store.
5. People watch in the squares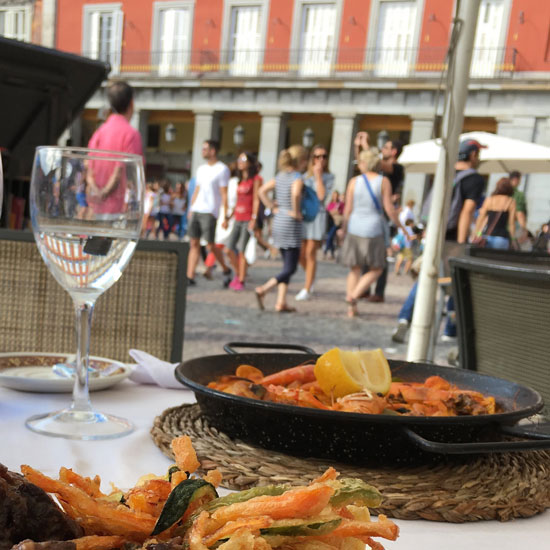 Part of the fun of travelling is having time to do absolutely nothing and relax at a cafe or in a town square to have a drink or a meal, soak in the atmosphere and people watch. Plaza Mayor and Plaza Oriente in Madrid were my favourite places to do that.
Plaza Mayor is a historical landmark and a lively gathering place for tourists and locals in the centre of Madrid. Plaza Oriente, located in front of the Royal Palace of Madrid offers a great atmosphere to relax when the palace is illuminated at night.
6. Join a food tour
To learn about Madrid's food culture and authentic cuisine, join a food tour. I joined a four-hour walking tour with Devour Madrid, visiting seven eateries and 11 tasting experiences. One of the pluses is a chance to go behind-the-scenes in one of the oldest restaurants in Madrid.
You must try Madrid's local and authentic Spanish dishes like those highlighted in my article 10 Foods to Try in Spain.
7. Go tapas bar hopping
Join Collette's Madrid by Night with Tapas dinner, a three and half hour tour that includes sightseeing, strolling through Plaza Mayor and San Miguel Market and tapas dinner in a restaurant.
After the exclusive tour, you may want to hire a private tour guide and gather some friends from your tour group to go tapas bar hopping at La Latina, a neighbourhood where the locals go for the best tapas.
8. Get the best Madrid viewpoints
The Madrid Convention Bureau recommends the following places for the best views of Madrid:
Faro de Moncloa - on a clear day the observation deck offers a view of Madrid and beyond
Circulo de Bellas Artes - go to the rooftop terrace bar and restaurant for views of Madrid
La Almudena Cathedral - get to the dome of the cathedral to see the Royal Palace, Plaza Oriente, the dome of the Basilica San Francisco el Grande
The observation deck on the eighth floor of Cibeles Palace - get a 360-degree view of Madrid
Cerro del Tio Pio Park - best place to watch the sunset
Huerta de la Partida - catch the sights of Madrid Rio Park, the Royal Palace, and La Almudena Cathedral
Dalieda de San Francisco - great sunset views
9. Explore the Royal Palace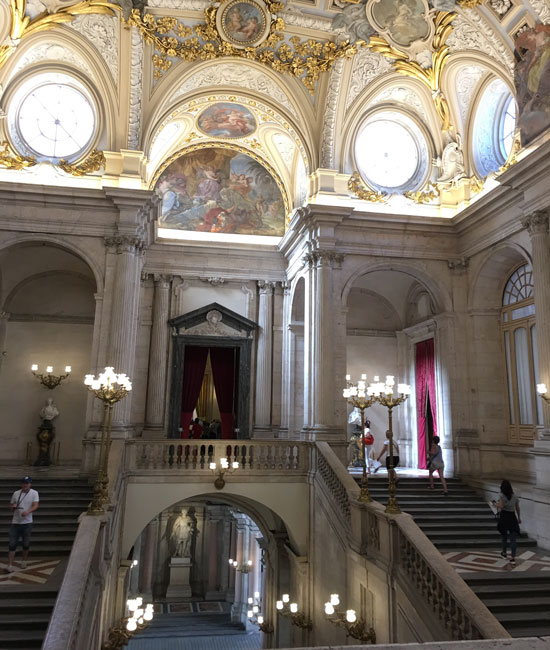 The Royal Palace has over 3,000 rooms and thousands of art pieces by renowned European and Spanish artists. The guided tour starts at the Main Staircase and includes a visit to a few of the main rooms like the Royal Armory and The Painting Room.
10. Visit Las Ventas Bullring
Built in 1929, Las Ventas is the largest bullring in Spain and can sit up to 23,797 people. Join a one hour 15 minute guided tour and learn about the culture of bullfighting in Madrid. Also go for the demonstration at Toreo de Salon (Bullfighting hall) by students of the Bullfighting School of Madrid.