We understand that you want to get the most for your money, so we make sure that's exactly what happens. When you choose one of our guided tours, you get a carefully crafted vacation in which we take the time to plan all the details ranging from sightseeing to enriching cultural experiences to even taking you to and from the airport in a private luxury sedan. All of this is done with a focus on getting the best prices and passing the savings on to you.
Over 160 tours on 7 continents are within your reach.
Reserve your adventure today!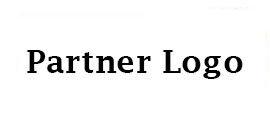 members save
$
per person *
Use offer code: OFFERCODE
For reservations, call Collette at
844-303-7419 or contact your travel professional or book online.
There's a great big world out there just waiting to be discovered. For the past century, Collette has guided the way, taking people on their trip of a lifetime. With Collette, the world is within your reach. Make travel a part of your story and embrace the journey.
Get the Hottest Deals First
Be the first to learn about special offers, flash sales, the latest destination trends, expert travel tips and so much more.
Collette has 165 tours traveling to 66 countries across all 7 continents.
The American Lung Association does not endorse products, devices or services. Use offer code and your Supporter Benefit for savings on travel booked between March 16, 2017 and June 30, 2018 and Collette will donate a minimum of $50,000 to the American Lung Association.
*Use offer code and your supporter benefit for savings. Savings are comprised of retail offer together with Supporter Benefit. Offer valid on new bookings only and can expire earlier due to space or inventory availability. Retail offer savings amount will vary by tour and departure date, and is only available on select departures. Call or visit www.gocollette.com/offers for details. Space is on a first come, first served basis. Offers are not valid on group, existing bookings or combinable with any other offer. Other restrictions may apply. Promotional pricing may remain in effect after the expiration date.