Its own continent and among the world's largest countries, Australia offers a breadth of experiences that hardly fits neatly into a box. Rather, Australia is the destination for boundless natural beauty, buzzing cities, rich history, and unique cultures, cuisine, and wildlife that check all the boxes on a traveler's wish list.
According to research by Tourism Australia, U.S. travelers considering a trip to Australia are often most interested in sensory experiences. "Dining out is most popular, with 64% of U.S. travelers interested, followed by beaches (61% interested)," per a 2022 tourism survey. Australia's exciting cities from Sydney to Melbourne to Adelaide present endless opportunities to sample the local flavors and scenes, with a beach never far – it's a win-win situation!
Nature, heritage, and adventure experiences also ranked in the top 10. Iconic, unique wildlife and wilderness is an inseparable part of Australia's image. From the vast Outback to Cairns reaching out to the Great Barrier Reef, and so much more, travelers will encounter nature's wonders with every turn. The country also honors the long history and heritage of the Aboriginal people of Australia. A visit to this part of the world is an opportunity to encounter a beautiful culture and meet locals with deep connections to the land and islands.
When you're ready to say G'day to Australia, make the most of it. Come enjoy the laidback culture, the friendly locals, and fascinating landscapes and coastlines like nowhere else in the world. You can experience the best, and the most, of Australia's many wonders by going with an expertly planned tour.
Let's zoom in on some of Australia's iconic places and how you may experience them when you come for an unforgettable Aussie holiday!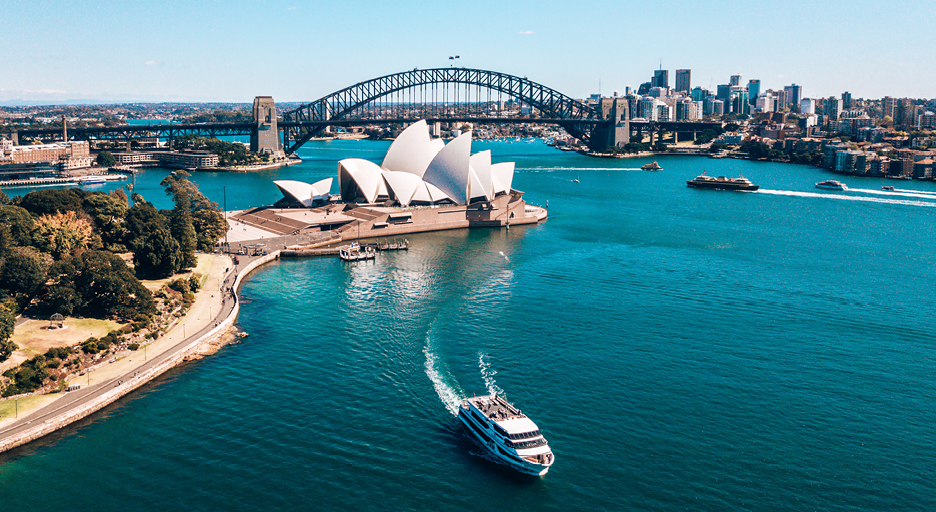 Sydney
As the state capital of New South Wales and Australia's most populous city, Sydney is a lively metropolis, surrounded by one of the world's largest natural harbors. Millions of tourists visit Sydney each year to see its natural features such as Sydney Harbour and Bondi Beach, as well as its man-made marvels like the Sydney Opera House and the Sydney Harbour Bridge.
On Collette's The Complete South Pacific tour, go inside the iconic Sydney Opera House for an expert-lead tour by day, with an option to take in a performance that night. A city tour will also take you through Sydney's history and highlights – see where English colonists first settled in Sydney and take in lively city scenes from the Rocks to the Royal Botanic Garden.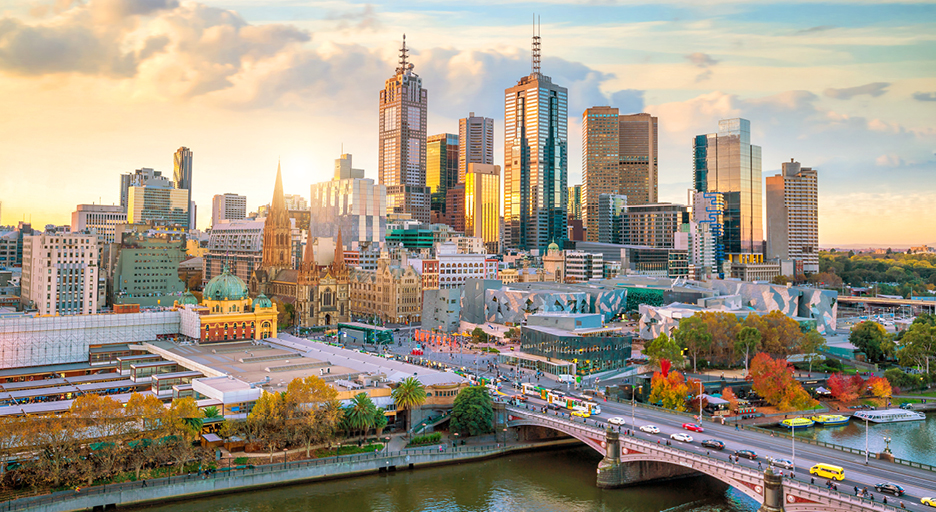 Melbourne
The city of Melbourne was founded on August 30, 1835, and is located on a large natural bay – Port Phillip. It is the state capital of Victoria, and it is often referred to as Australia's cultural capital because of its renowned performing and visual arts scenes. Melbourne is known as the birthplace of Australian dance styles, the Australian film industry, Australian impressionist art, and the Australian television industry.
Enjoy Melbourne's metropolitan charm and explore the wild side along the coast. You can spend a day soaking up the city's culture, then head out to Phillip Island to visit koalas and the reserve that's home to the world's largest colony of Little Penguins.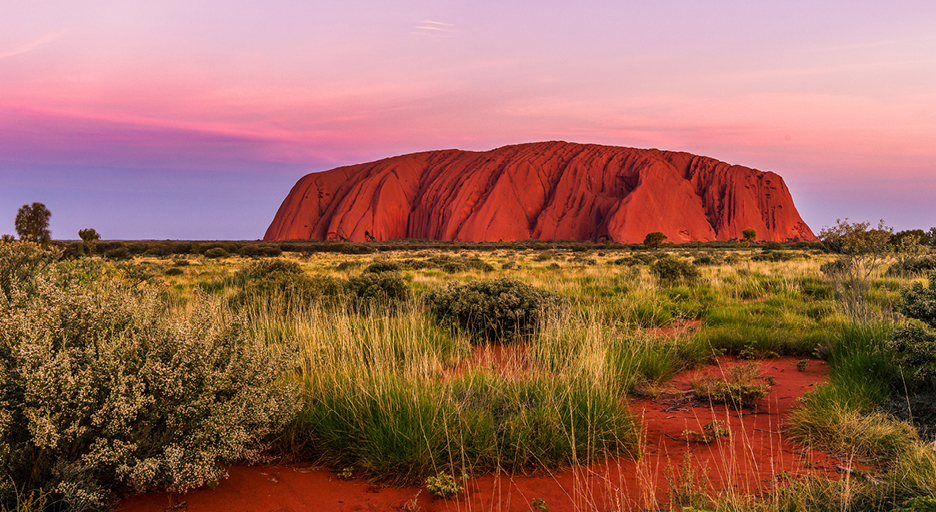 Uluru
You'll find this towering sandstone rock formation rising from the desert floor in the Northern Territory of central Australia. It sits in a remote part of the Outback, 208 miles southwest of the nearest large town, Alice Springs. Uluru is one of Australia's most recognizable natural landmarks and rises 1,142 feet… making it 2,381 feet above sea level.
Connect with the spirit of this powerful place, sacred to the Aboriginal people of this area. With a guided tour from Collette, you can explore beside the sandstone domes known as Kata Tjuta and the beautiful area surrounding the base. As the day draws to a close, sip a glass of champagne as Uluru's hues change dramatically with the setting sun.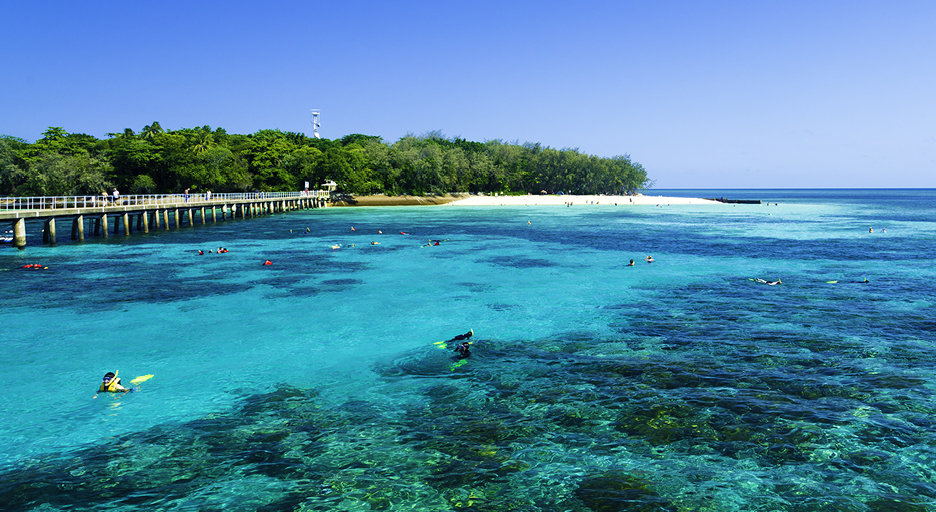 Great Barrier Reef
Travel to Australia's northeast to the Queensland coastline to experience one of the seven natural wonders of the world by heading offshore to the Great Barrier Reef. It's the world's largest living organism, where you'll find over 2,800 individual coral reef systems that are home to diverse marine life.
Imagine sailing to the Low Isles aboard a glass-bottom catamaran to spend the day soaking up the sun on a tiny remote island along the outer reef, or perhaps snorkeling among the vibrant sea life, or joining a local expert on a heritage trail walk of the island.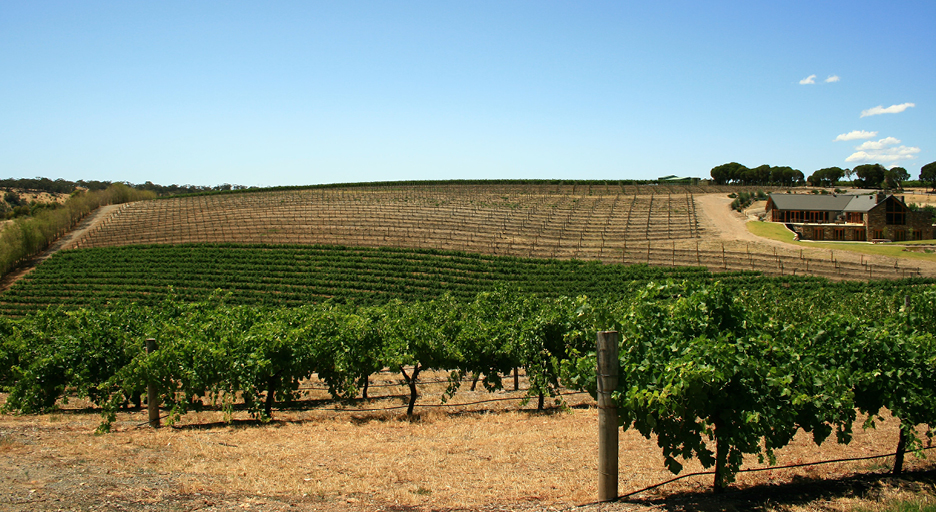 Barossa Valley
The valley located in South Australia is known as a major wine-producing region. In fact, it is renowned as one of the finest wine producing regions in the world. Located about 37 miles northeast of Adelaide, the valley is formed by the North Pala River, is home to more than 550 growers, and is famous for its Shiraz.
While taking a tour here, treat your taste buds to a full-day exploration of the Barossa Valley's fine food and wine. Breathe in the calming essence of lavender at Lyndoch Lavender Farm, joining an expert on a guided tour of the estate. Savor a light lunch during a lavender tea party, featuring flavorful bites and lavender sweets. Your vintner voyage continues at Chateau Tanunda for a private tour and tasting of their world-class wines.
These experiences are just pieces of the incredible mosaic that is Australia. Dramatic landscapes await, from the rugged Outback to dazzling beaches, along with the astounding wildlife that thrives in these places. Come say G'day to the taste of Australia's finest wines or try an authentic meal on "the barbie." Explore the rich history and culture that makes Australia so unique.