Whether it's old-world traditions and wonderful culture, cuisine, history, fashion or natural beauty, Italy is special to many people for different reasons. Few other countries boast so many legendary cities. There are also many charming hill towns and coastal villages that showcase Italy's amazing natural beauty. From the big cities to the small towns, there is always something exciting to see in Italy. With so many reasons to visit, the rest is up to you!
Explore More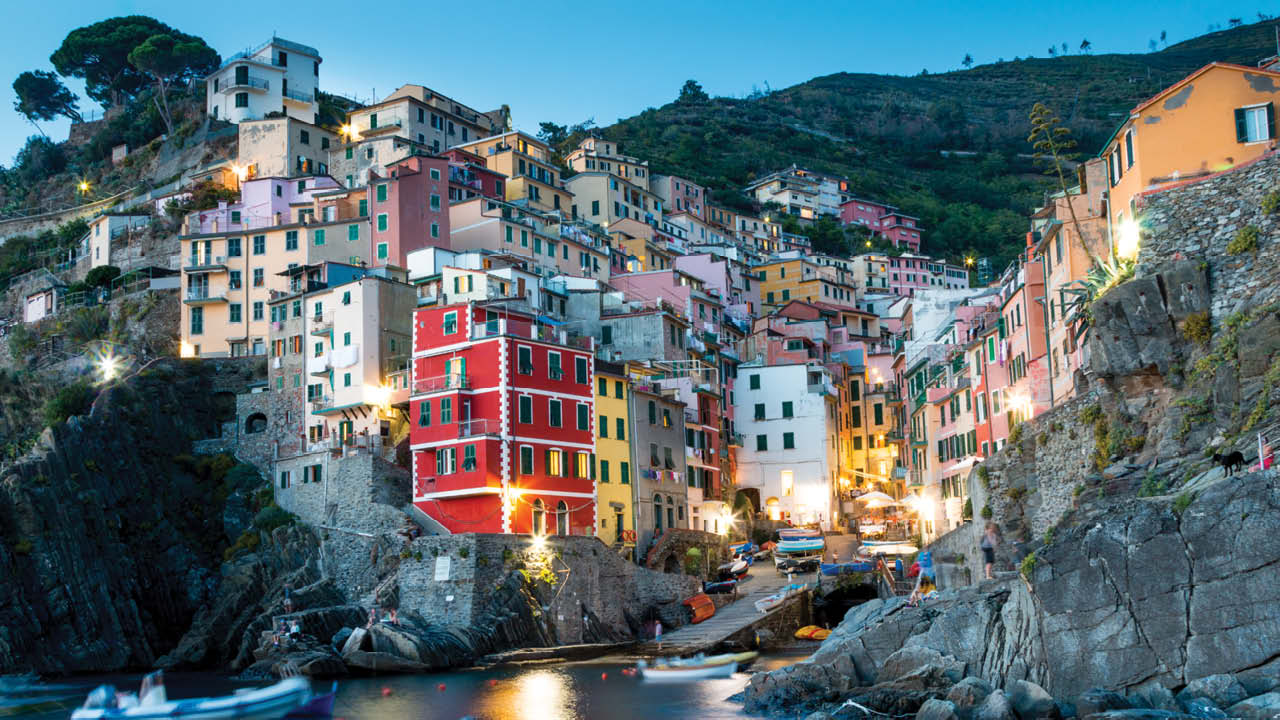 Cinque Terre:
Cinque Terre is a UNESCO World Heritage site, which means that it is a valuable and protected place on earth. Feel like you have stepped back in time when you visit this collection of colourful medieval villages sitting high on the edge of the sea.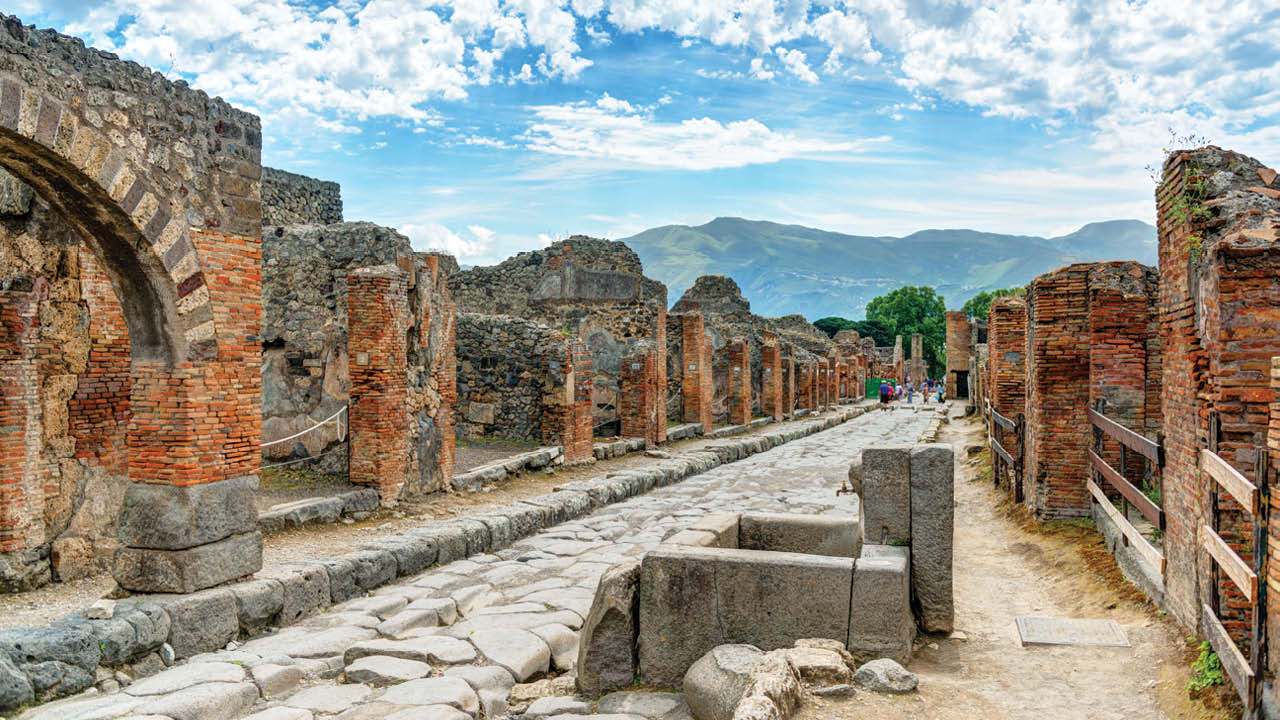 Pompeii:
Visit a place that was frozen in time in the summer of A.D. 79. Soak in 2,000 years of history at the excavated ruins of Pompeii as a local expert provides you with a detailed view of this incredibly preserved archaeological site.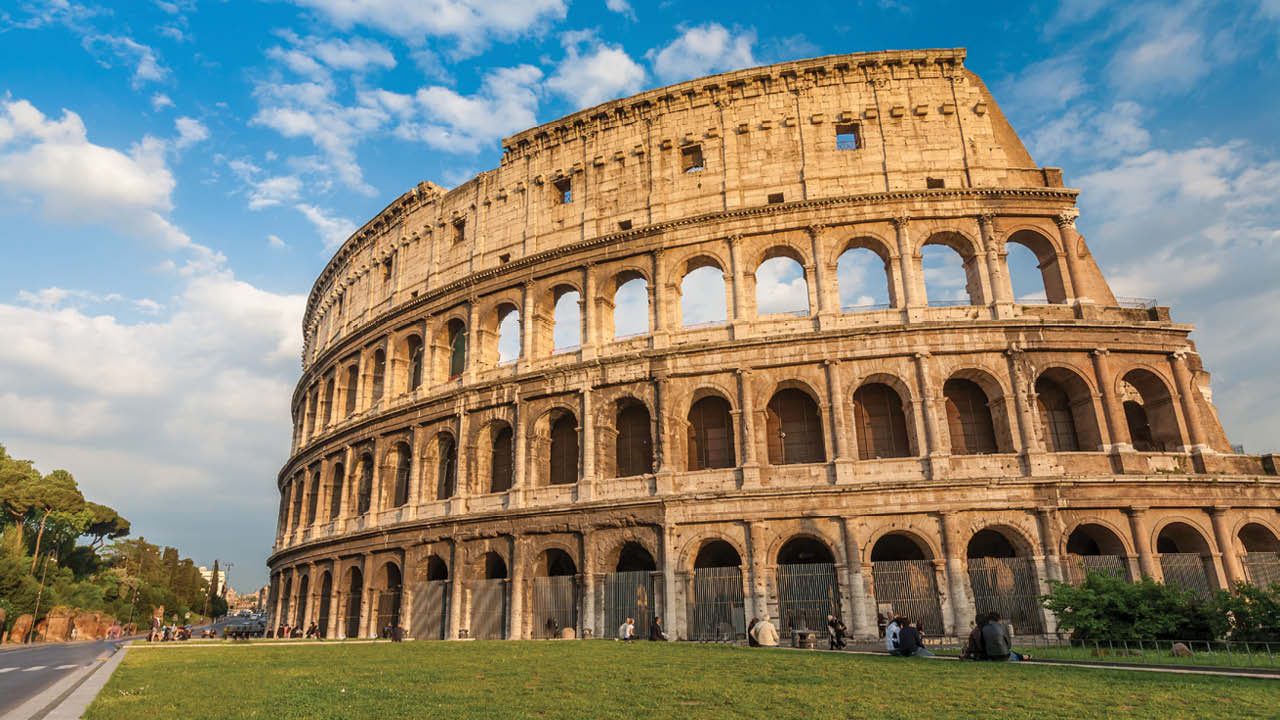 Colosseum:
The Colosseum is the largest amphitheatre ever built and perhaps one of the most recognizable places on the planet. It sits right in the centre of Rome and was constructed by emperors of the Flavian dynasty. Imagine being there in its day!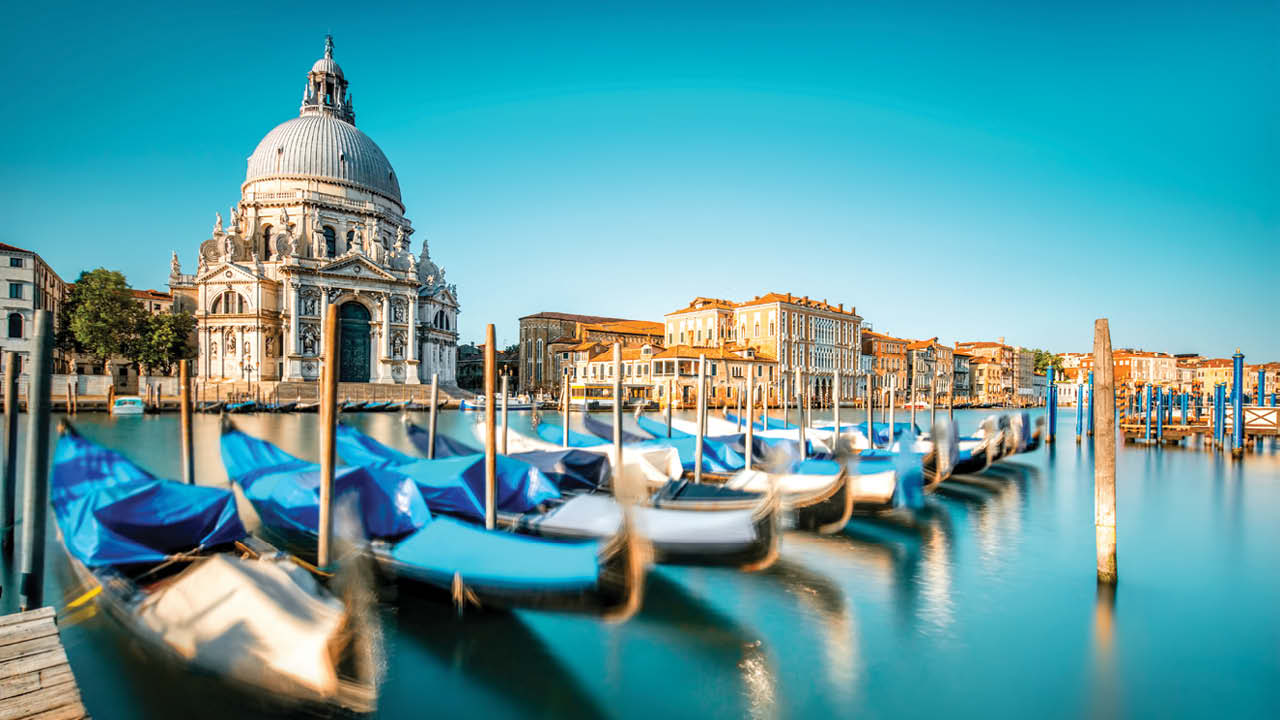 Venice
Go off the beaten path to see the Castello Sestiere area with a local guide and get to know authentic Venice. You'll be able to walk canal by canal through streets lined with historic buildings and old churches. See how the locals live every day with each step you take in this unique city.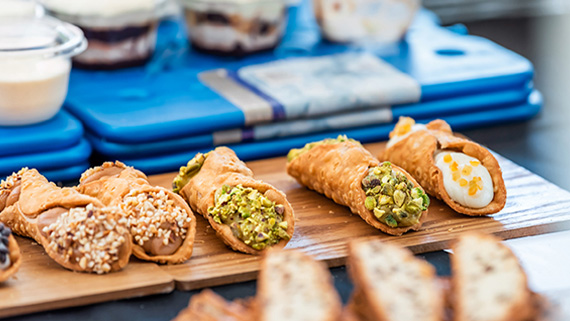 Get a Taste of Sicilian Street Food:
Each region of Italy has its own dishes of renown, and Sicily has a rich street food culture. Chickpea fritters (panelle), fried potato croquettes (crocchè) fried risotto balls (arancine/arancini), and cannoli are just some of the items you may find while sampling the local fare.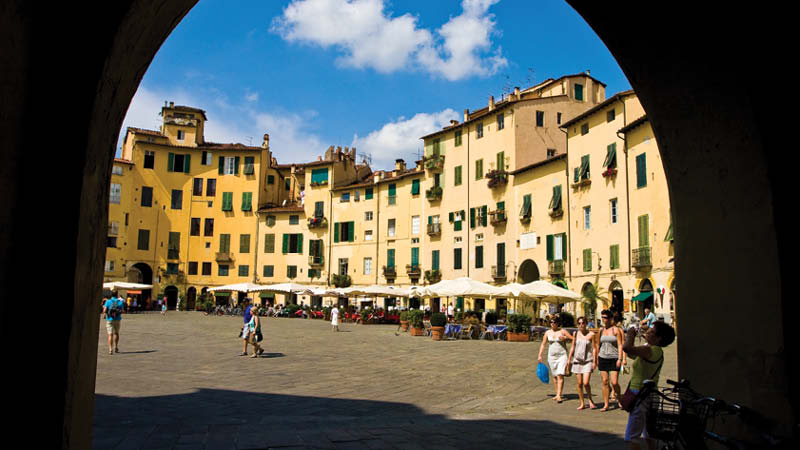 Tour Lucca:
The fascinating medieval city of Lucca is surrounded by 16th-century Renaissance walls. Choose to see it by bike or on foot, but either way will bring you to see the Cathedral of San Martino, the Piazza Napoleone and the Piazza dell'Anfiteatro, all sites you simply should not miss.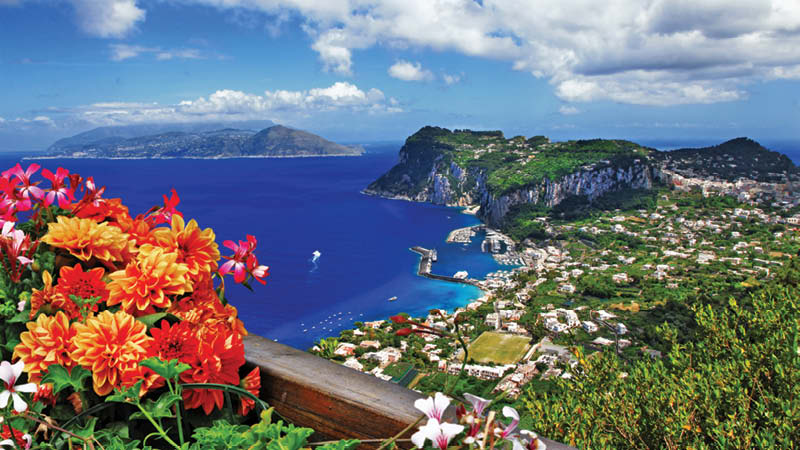 Visit Capri:
On a beautiful day, take a boat trip from the stunning Amalfi Coast to the lovely Mediterranean island of Capri. There, a local expert will bring you on a tour of a dreamy place that can only be described as paradise on earth.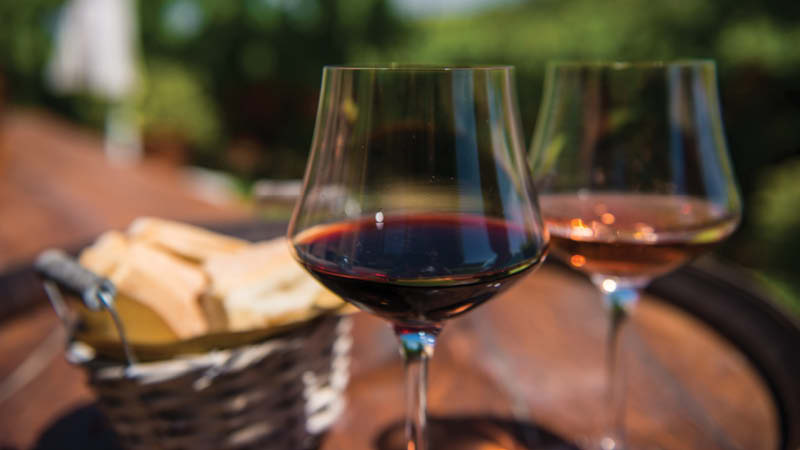 Drink wine:
Just about anywhere you go in Italy, you're going to encounter fantastic wine. Whether you're in Tuscany, Stresa, Piedmont, Umbria or any other region of this beautiful country, taste the wine. Buy a few bottles and bring it home to enjoy with friends and family.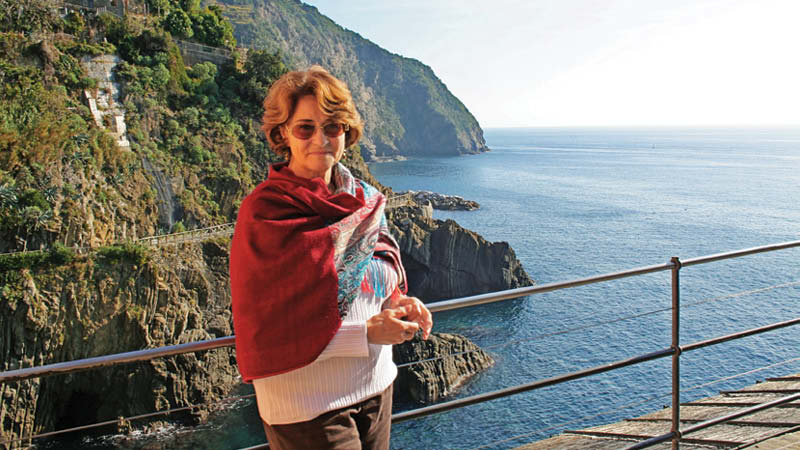 As you prepare to explore Italy, enjoy a casual dress style and be sure to pack comfortable walking shoes as there is a good amount of walking throughout the museums and hilly cobblestone streets. Shorts and sleeveless shirts are not permitted when visiting churches throughout Italy. It is recommended to bring clothing that may be worn in layers that may be added or removed as the temperature changes.
Some of what you think of as traditional Italian foods are actually American interpretations and not widely available there. Some examples are heavy cream sauces such as alfredo, spaghetti and meatballs, and chicken parmigiana (however, you may find these items in more tourist-oriented restaurants).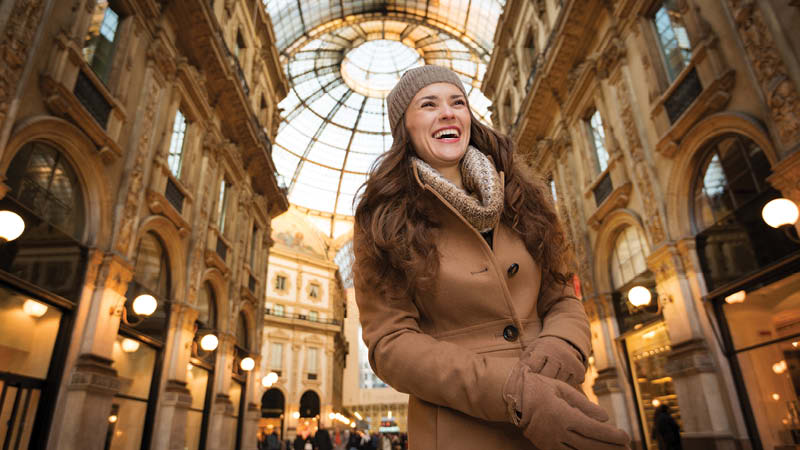 Italy is a great place for shopping, and each region has its own distinct crafts and local souvenirs. Popular choices of items while shopping in Italy are products made of glass, ceramics, leather goods, jewellery, fashion apparel, wines, gold, pottery, and cameos.
See Our Travellers On Tour
Brochures that Feature Our Italy Tours