That's Amore!
The romance of Italy comes to life. Explore a local farm and indulge in a cheese and wine tasting. Explore the rugged coast and remote fishing villages of the Cinque Terre. Spend four relaxing nights in a Tuscan villa. Choose the way you discover the charming town of Lucca: on foot or by bicycle. Get to know Florence with a walking tour of the city's treasures and monuments, including the Piazza del Duomo. Experience medieval life at the Palazzo Davanzati. Venture to rose-hued Siena. Visit a winery in the countryside and learn the secrets of Tuscan cuisine when you participate in a cooking lesson. Wander the streets of Bologna and taste some of the area's specialty foods. Spend two wonderful nights in Venice. These are Italy's treasures.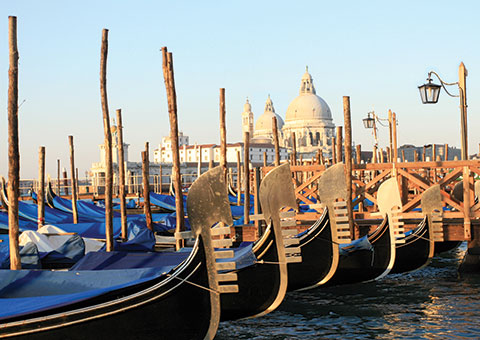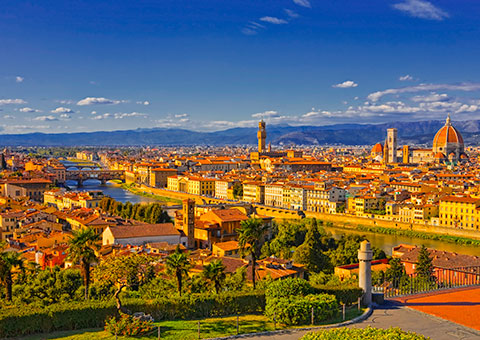 Available Offers
Pick Your Dates

Pick Your Dates

*Price shown reflects highest available savings amount. Restrictions apply.

Please Wait...

We are loading your tour's dates.

Please Wait...

and get excited!

We are currently building the itinerary for the tour date you have selected.

Your Itinerary

Your Itinerary

Please note: tour inclusions and available options may vary based on departure date. Please select a date above for more details.

View Itinerary Details

Tour Cruise

Close

Hotels & accommodations

View More

Reviews Of Italy's Treasures Art, Food & Wine of Italy

Reviews Of Italy's Treasures Art, Food & Wine of Italy

I find what makes the difference with Collette is their fabulous tour directors. We had a wonderful tour director on this latest trip to Italy *Personal details removed by Feefo* and an equally great director on a tour of South america we took several years ago. Really enjoyed the small group explorations format. I have already recommended Collette to friends *Personal Details removed by Feefo* loved the tour she took in Greece and I would recommend Collette again. I would also consider taking another tour with Collette

Enjoyed everything about the tour. The culinary experiences and tastings were a wonderful added touch.

Good trip, poor execution

good experience, normally enjoy a "guided" tour but this one had too much "free time" (I don't shop I go to see new things) I was very disappointed at the lack of guidance from the tour guide for the "free time" in fact we eliminated a stop so that people could go "Shopping). The TG did do us a few favors but there was always confusion in the direction & orders and often the message did not get to us. She was very knowledgeable and was good with the locals (spoke fluent Italian) but most of the time we didn't know what was going on next. I like certainty and order and it was not evident .Did I enjoy the sights and activities, you bet! but I'll be more selective in going on another Collette tour before I get some questions answered and know what I'm getting in to.

ate our way thru northern Italy

What do you mean by "headline"?

From the first when we decided on this trip I asked questions. They were mostly answered. A couple times I had to ask twice on an email and finally called and talked to a person.

Overall the tour was awesome. We took this tour because it was going where we wanted to go. We really liked the small travel group. One reservation, though. Wish Pisa was part of the itinerary. Can't imagine going to Northern Italy and NOT going to Pisa. We found a service to take us and a local guide to assist us once we got there along with 10 additional travel companions. Several days there was too much "free time" for shopping. The time could have been better spent with a guide. Many many memorable experiences. Our guide spoke great Italian and the local guides were all excellent. Our coach needed some cleaning. A few days the smell was hard to take. We would recommend this tour to those who want to go to northern Italy. Food and wine tasting experiences were above and beyond.

Other tours you may enjoy

Experience Another Amazing Tour

Embark on a virtual journey that takes you to the lush rainforests, beautiful beaches and stunning resorts of Costa Rica.