Nature's Wonderland
The "land of fire and ice" is a place of many wonders, including the rare opportunity to see the spectacular aurora borealis, or northern lights. This tour will bring you on a search for that once-in-a-lifetime moment. Take an exhilarating evening northern lights cruise. Travel to the "Golden Circle," home to many of Iceland's most renowned natural wonders. Spend time at Thingvellir National Park, the nation's most historic area. Gaze at the spectacular Gullfoss waterfall, one of the world's most incredible cascades. At Eyjafjallajökull Volcano Visitor Center, learn about life during and after the dramatic 2010 volcanic explosion. Explore Skogar Folk Museum and see traditional turf-built homes. Walk on a black volcanic sand beach. See Jökulsárlón glacial lagoon filled with floating icebergs. Relax in the warm, mineral-rich water of the natural geothermal pool the Blue Lagoon. Spend your evenings gazing at the night sky in search of the elusive and dazzling northern lights.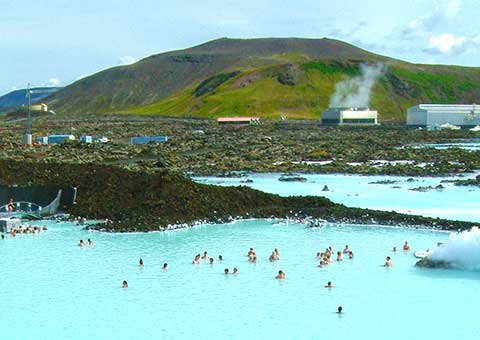 Available Offers
Pick Your Dates

Pick Your Dates

*Price shown reflects highest available savings amount. Restrictions apply.

Please Wait...

We are loading your tour's dates.

Please Wait...

and get excited!

We are currently building the itinerary for the tour date you have selected.

Your Itinerary

Your Itinerary

Please note: tour inclusions and available options may vary based on departure date. Please select a date above for more details.

View Itinerary Details

Hotels & accommodations

View More

Reviews Of Iceland's Magical Northern Lights

Reviews Of Iceland's Magical Northern Lights

Other tours you may enjoy

Experience Another Amazing Tour

Embark on a virtual journey that takes you to the lush rainforests, beautiful beaches and stunning resorts of Costa Rica.