Walk in the Footsteps of Sicilian History
This journey will take you through a crossroads of civilizations in Sicily and on to the spectacular coastlines of Southern Italy. Begin your travels in Sicily. Uncover its Moorish and Norman influences that intertwine with Greek and Roman ruins standing guard over the landscape. Explore Agrigento's ancient Valley of the Temples. Travel to the historic hilltop town of Taormina. Continue on to fascinating Southern Italy. Make a stop at a local winery for an agriturismo experience complete with wine tasting and a dinner featuring regional specialties. Explore the ancient town of "Sassi di Matera," known for its cave dwellings. Spend time in the mystical town of Alberobello with its unusual cone-shaped roofed homes known as "trulli." Discover spectacular Mt. Etna Volcano National Park. Explore the stunning Amalfi Coast and Sorrento. In evocative Pompeii, walk in the footsteps of ancient Romans who perished in the foothills of Mount Vesuvius.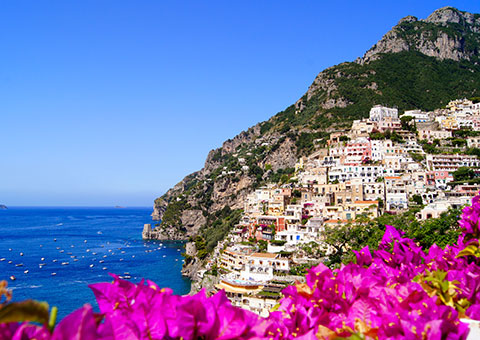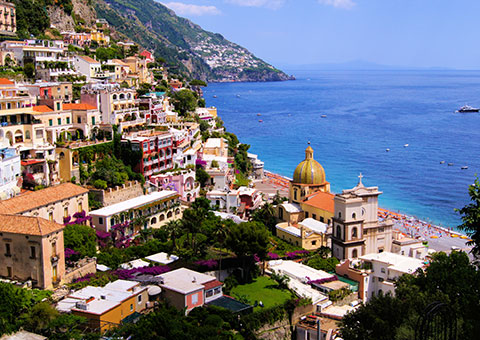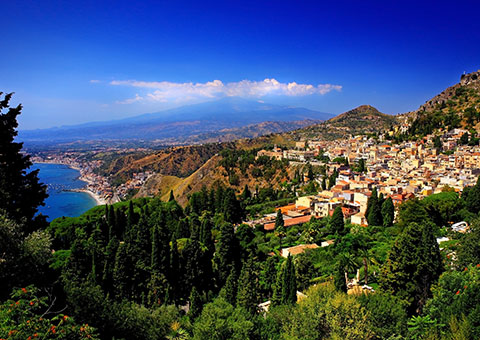 Available Offers
Pick Your Dates

Pick Your Dates

*Price excludes flight from the UK | Price shown reflects highest available savings amount. Restrictions apply.

Please Wait...

We are loading your tour's dates.

Please Wait...

and get excited!

We are currently building the itinerary for the tour date you have selected.

Your Itinerary

Your Itinerary

Please note: tour inclusions and available options may vary based on departure date. Please select a date above for more details.

View Itinerary Details

Tour Cruise

Close

Hotels & accommodations

View More

Reviews Of Southern Italy & Sicily featuring Taormina, Matera, Alberobello and the Amalfi Coast

Reviews Of Southern Italy & Sicily featuring Taormina, Matera, Alberobello and the Amalfi Coast

I have booked 2 more trips with you and hope to see improvement.

The itinerary, the tour guide, and the driver were excellent. Some of the hotels had issues and should be replaced, especially The Hellenia Yachting Hotel ( not certain if the name is exactly correct ). I did not care for some of the main dishes/choices on some of your included meals. You did not provide free water on the bus or in the hotel rooms. You asked the guests to tip the local guides and even the replacement driver on *personal info removed by Feef* mandatory day off. I did not.

I loved the Sassi di Matera and Alberobella.

Our tour manager, Bryce Hill, and our driver Salvatore, were excellent. . Our hotels were not as "comfortable" as expected. The tour guide at Pompeii was so bad we did not extend a gratuity in the end. Had we not toured Pompeii another time, with Collette, we would never have seen so much with an explanation. This tour guide didn't even let us take pictures.

Taormina was just so nice.

Spectacular views of Sciliy and So. Italy.

Tour manager was excellent. She kept a large group (41) together, on time and happy, which wasn't easy. We had many different personalities, varying needs and opinions. But we were a cohesive group much to the credit of *Personal details removed by Feefo* Luggage transfers, bus drivers and tour guides made the transition from hotel to hotel seamless, plus the guides made the sites come to life with their knowledge of the area and history.

I enjoyed the mixture of historic Italian cities, the charm of the smaller towns and the beauty of Amalfi and Capri. Plus acres of farm land with orange, lemon, olives groves and grapevines.

Other tours you may enjoy

We pick you up and bring you home again when you reserve air with us.