Set off for Martha's Vineyard and Nantucket
New England's miles of sandy beaches, majestic coasts, and rolling surf invite relaxation. The Islands of New England tour spends eight days exploring New England's charms, from the cobblestone streets of Nantucket to a dry harvest cranberry bog. Step back in time at Plimoth Plantation to sample traditional recipes from that period, learn some Pilgrim etiquette and enjoy a Thanksgiving feast where you'll learn to "eat like a Pilgrim." In Provincetown, the choice is yours – set out on a whale watch cruise or embark on a scenic adventure through the iconic sand dunes of the Cape. Visit Boston and Providence, the Gilded Age mansions of Newport, the lively artist colony of Provincetown, and the beautiful islands of Martha's Vineyard and Nantucket. Complete your New England experience as you indulge in a traditional seafood and lobster feast.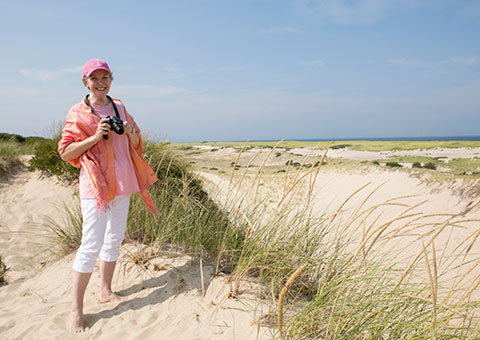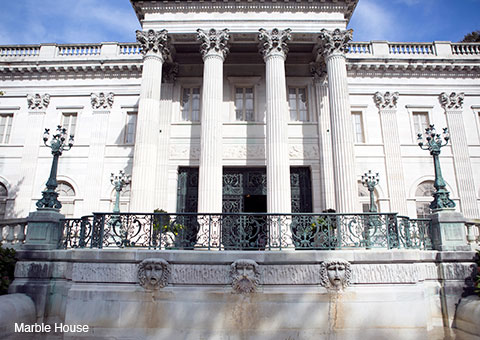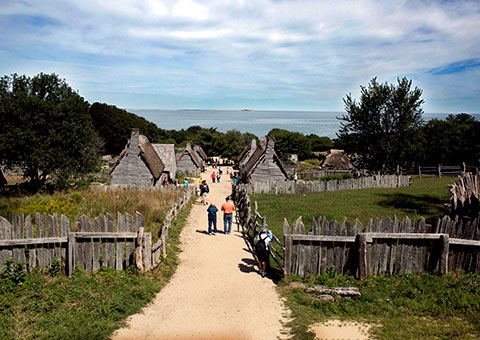 Available Offers
Pick Your Dates

Pick Your Dates

*Price excludes flight from the UK | Price shown reflects highest available savings amount. Restrictions apply.

Please Wait...

We are loading your tour's dates.

Please Wait...

and get excited!

We are currently building the itinerary for the tour date you have selected.

Your Itinerary

Your Itinerary

Please note: tour inclusions and available options may vary based on departure date. Please select a date above for more details.

View Itinerary Details

Tour Cruise

Close

Hotels & accommodations

View More

Reviews Of Islands of New England

Reviews Of Islands of New England

Collette shows you all the important sights and recommends free time spots

I traveled alone and had enough time to explore on my own This is my tenth trip with Collette in three years and I enjoy traveling with them I like that I see so much in a limited amount of time and have freedom in the evening to dine on my own

Enjoyed dining Puritan style it was very authentic Choice of important sights and enough time to relax and wander on your own Enjoyed ferry ride to Marthas Vineyard

For a single woman traveling alone I felt safe and included

Everything was very well organized, thoughtful and educational. Our tour guide was exceptional in his experience, caring, and implementation

As a single woman traveling alone I felt safe and included. The sites were exemplary of the area and interesting. The tour guide ( name Derek Moscarelli) was very organized, professional, caring and well informed of what we were seeing.

Really wonderful tour manager and driver who did that bit extra than just their job. Very good program including variety of visits. As usual a enjoyable and interesting holiday with pleasant people.

Well organised. Excellent driver and tour manager. I can't speak too highly of them and would happily travel with them again. Thank you Steve,[driver], for teaching me how to deal with a cooked lobster! Good hotels.

Other tours you may enjoy

We pick you up and bring you home again when you reserve air with us.