Spain's Historic Metropolis
Embark on a comprehensive adventure in captivating Madrid. During your relaxing 6-night stay, get to know Madrid's treasures and its surrounding historic towns. Visit the Prado Museum, one of the most celebrated and comprehensive art galleries in the world. See the birthplace of author Miguel de Cervantes, creator of the novel, "Don Quixote." Learn the secrets of Castillian cuisine during a fun-filled, inter-active cooking class. Marvel at Segovia's monumental roman aqueduct, considered one of the finest still in existence. Admire the decorative styles of Aranjuez Palace & Gardens, the spring residence of Spanish kings since the late 1800's. Enjoy a tour and tasting of local wines at a historic winery. Explore Chinchón's Plaza Mayor and its winding streets before savoring the sweet taste of anisette that has been produced here since the 17th century. Have ample time to explore Madrid as you choose.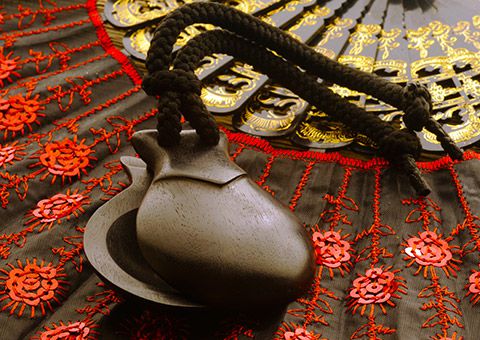 Available Offers
Pick Your Dates

Pick Your Dates

*Price shown reflects highest available savings amount. Restrictions apply.

Please Wait...

We are loading your tour's dates.

Please Wait...

and get excited!

We are currently building the itinerary for the tour date you have selected.

Your Itinerary

Your Itinerary

Please note: tour inclusions and available options may vary based on departure date. Please select a date above for more details.

View Itinerary Details

Hotels & accommodations

View More

Reviews Of Spotlight on Madrid

Reviews Of Spotlight on Madrid

Other tours you may enjoy

We pick you up and bring you home again when you reserve air with us.