Charming Villages and Waterways
Experience leisurely stays in England's most iconic destinations. Spend two nights in bustling London. Sail the picturesque Lake District, made famous by poets and artists. Meander through York's medieval "Shambles." Visit the elaborate 1st-century Roman spas of Bath. Learn about Liverpool's rich history and promising future. Savor a relaxing 2-night stay in peaceful Cornwall. Tour the magnificent Blenheim Palace, birthplace of Winston Churchill. Take in the breathtaking beauty of the Yorkshire moors. Visit Glastonbury Abbey to view the reputed resting place of King Arthur. Explore the charming village of St Ives, Cornwall's popular resort town and artist colony. Explore Coventry's medieval cathedral's haunting ruins. From the bustling streets of London to the rolling landscapes of Cornwall, and from Buckingham Palace to Stonehenge, these are England's true treasures.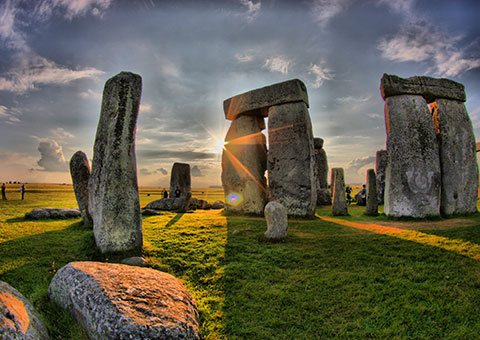 Available Offers
Pick Your Dates

Pick Your Dates

*Price shown reflects highest available savings amount. Restrictions apply.

Please Wait...

We are loading your tour's dates.

Please Wait...

and get excited!

We are currently building the itinerary for the tour date you have selected.

Your Itinerary

Your Itinerary

Please note: tour inclusions and available options may vary based on departure date. Please select a date above for more details.

View Itinerary Details

Hotels & accommodations

View More

Reviews Of England's Treasures

Reviews Of England's Treasures

Other tours you may enjoy

We pick you up and bring you home again when you reserve air with us.