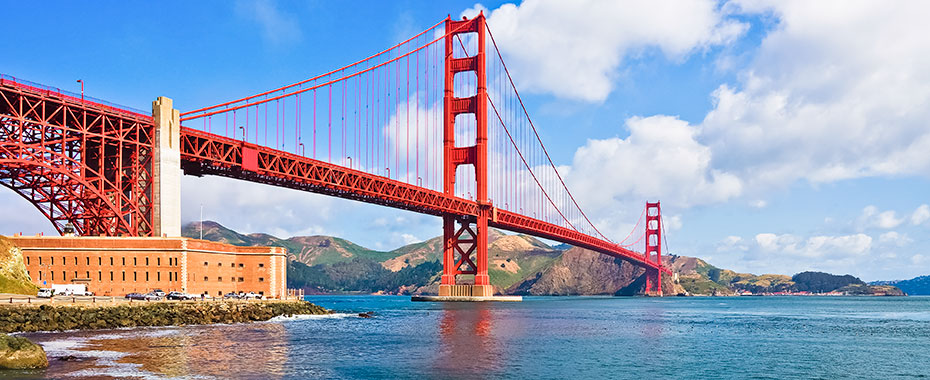 Journey through the Southwest
This journey takes you through the many wonders of the American West. See the unusual desert terrain of Scottsdale and Phoenix on a city tour. Stand in awe overlooking stunning Grand Canyon. Behold the famous Vegas Strip and take in its four miles of neon-lit resorts. Get acquainted with Los Angeles on a comprehensive tour, led by a local expert, featuring the iconic walk of fame in Hollywood. Explore the spectacular city of Santa Barbara, nicknamed the Riviera of the United States. Drive along Monterey's 17-Mile Drive, one of the most breathtaking coastlines in the world. Choose to join a local expert for a tour of San Francisco or take a boat cruise on San Francisco Bay. Explore Yosemite National Park, famous for incredible granite cliffs. Uncover an array of unique, natural and modern wonders only found in the western United States.
Available Offers
Pick Your Dates

Pick Your Dates

*Price shown reflects highest available savings amount. Restrictions apply.

Please Wait...

We are loading your tour's dates.

Please Wait...

and get excited!

We are currently building the itinerary for the tour date you have selected.

Your Itinerary

Your Itinerary

Please note: tour inclusions and available options may vary based on departure date. Please select a date above for more details.

View Itinerary Details

Tour Cruise

Close

Hotels & accommodations

View More

Reviews Of California and America's Western Wonders

Reviews Of California and America's Western Wonders

Great tours. Lots of miles covered. Great service.

Arrival to hotels too late to relax and prepare for early morning start. Not enough time to find a place to eat, relax, and prepare for the next day. Luggage handling excellent service. Some breakfasts only fair. Some hotels only fair. Good tour guide-knowledgeable and accommodating. Too much crammed into one day. Too much time on the coach. Good coach driver, good driving skills. Friendly and accommodating. Some major sights not covered on the tour. Disappointing. Great services to and from the airports.

Other tours you may enjoy

We pick you up and bring you home again when you reserve air with us.