Myanmar (mee-an-mar), formerly known as Burma, has always been a spiritual place. From the teachings of Theravada Buddhism to the simple wonder found in its incredible landscapes, travelers are sure to get a taste of enlightenment. Throughout its history (from the days of Kublai Khan to its recent landmark elections) this intriguing land has seen numerous periods of rebirth – maybe you will too.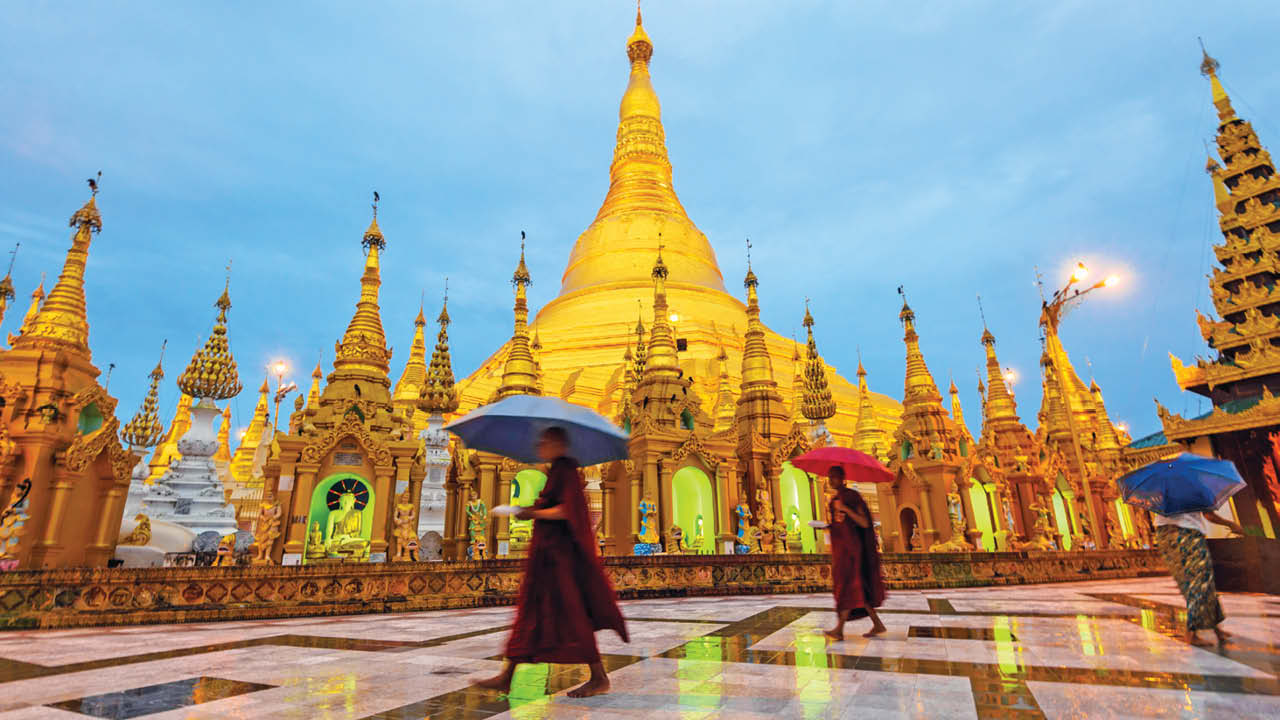 Shwedagon Pagoda:
Located in Yangon, the Shwedagon Pagoda is the most sacred structure in Myanmar. Legend says it is 2,500 years old, but historical experts say it was really built between the 6th and 10th centuries. Due to earthquakes, it has been rebuilt many times, but the current structure dates back to 1769. Legend also says it enshrines strands of the Gautama Buddha's hair. It is covered with hundreds of plates of gold leaf, and its top is encrusted with more than 4,500 diamonds. Its southern entrance is guarded by two 18-foot-high chinthe, (lion-like creatures) that have to been seen to be believed.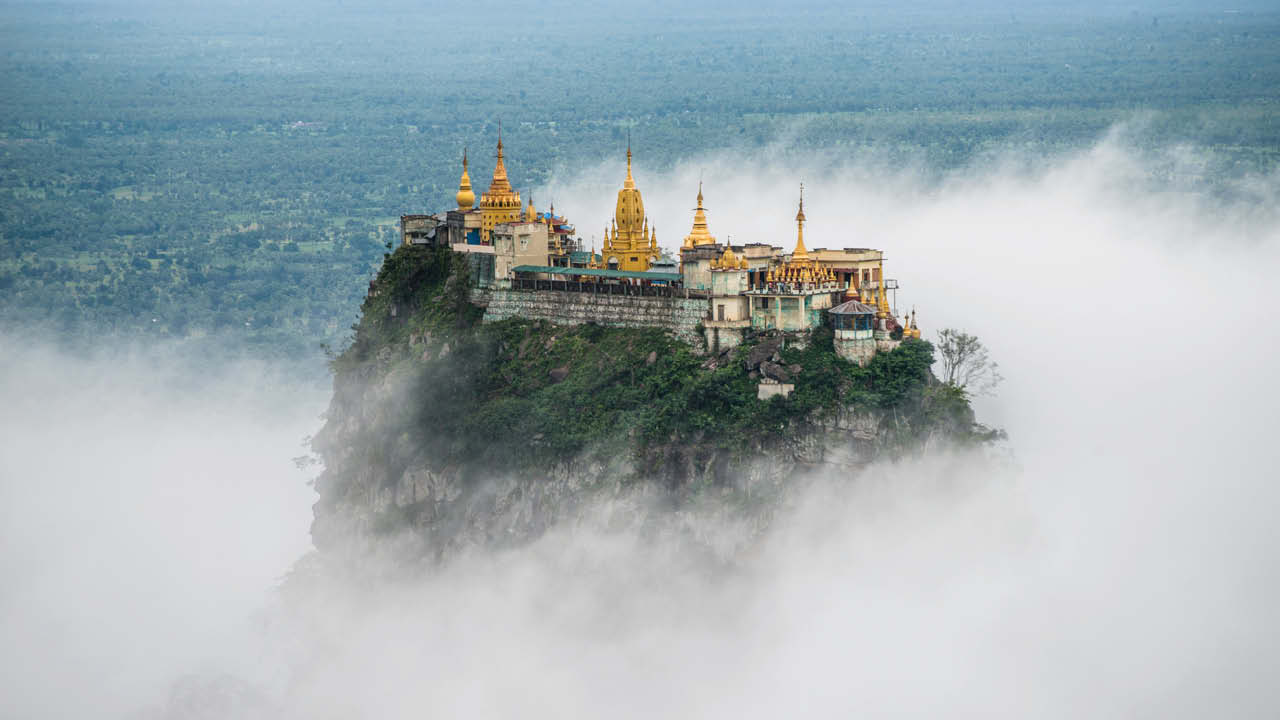 Mount Popa/Taungkalat Monastery:
Mount Popa ("flower mountain") is an extinct volcano. A volcanic plug was formed at the opening when its magma hardened. On top of the mountain sits the Taungkalat Monastery ("pedestal hill"), an incredible site to behold. It is reached by a stairway of 777 steps, guarded by monkeys (they really want your food.) The monastery contains the statues of the 37 most important Nats, Burmese spirits that have been worshipped for centuries.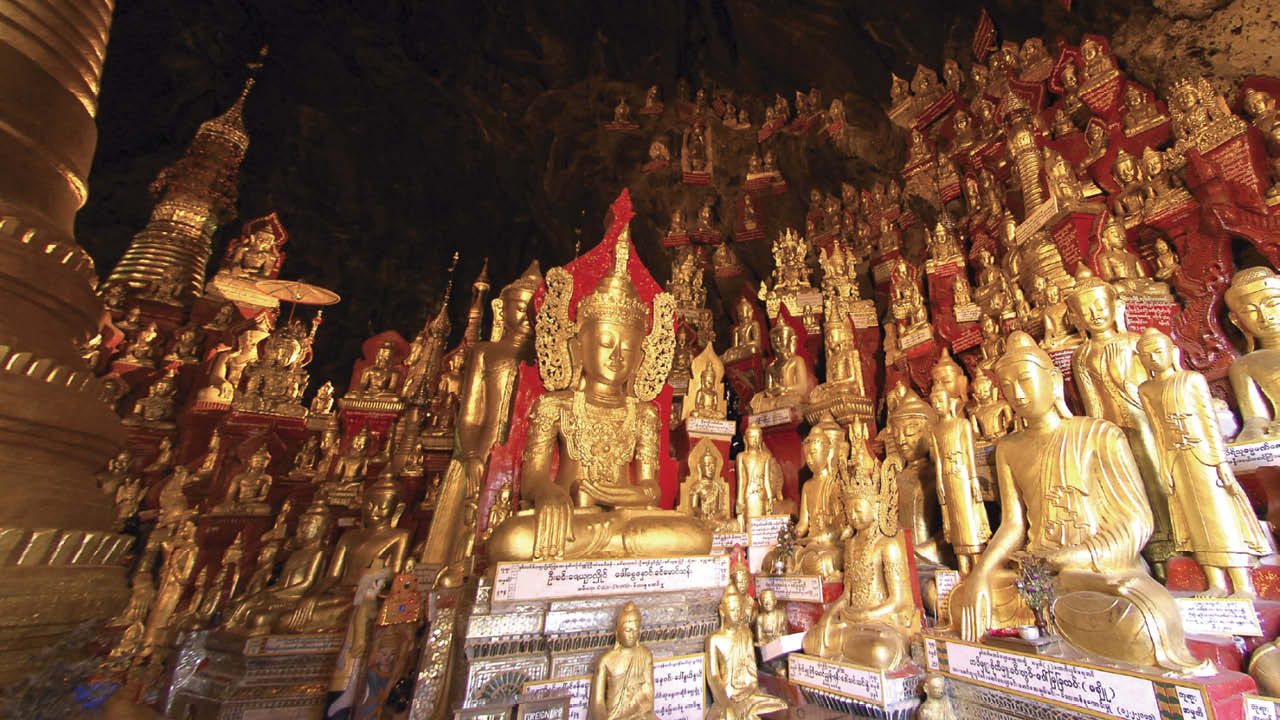 Pindaya Cave:
Near the Shan village of Pindaya, and not far from Inle Lake, one finds the Pindaya caves. (While there are three caves, only one is open to the public.) Legend says that a giant spider once lived there. The spider captured a princess and held her captive until a prince killed it and freed the princess. In reality, the cave is an important pilgrimage site for Burmese Buddhists. It is 492 feet long, and is crammed with more than 9,000 Buddha images, dating from the 18th century onward. The images are made of gold-plate, teak, marble, bronze, and other materials; some are small and some are life-size.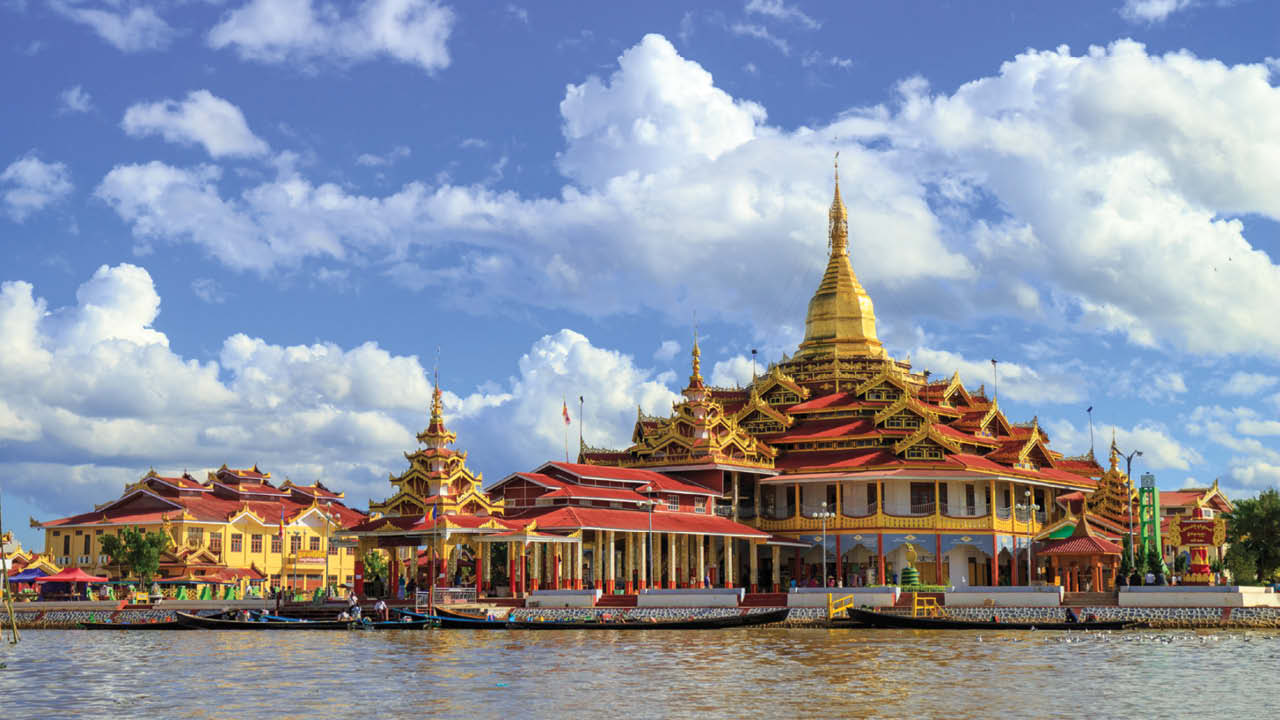 Pagodas:
Myanmar has been called "the land of pagodas," and it's no wonder why: there are more than 4,000 pagodas throughout the country. The terms pagoda and stupa and zedi are interchangeable here; they are holy Buddhist sites, built to hold relics. Buddha's remains were said to have been buried in 10 mounds; the shape represents Buddha sitting on his throne in meditation. They are now used as a place for meditation. Bagan has many pagodas, as does Mandalay. The best-known and most sacred of Myanmar's pagodas is the Shwedagon Pagoda, located in Yangon.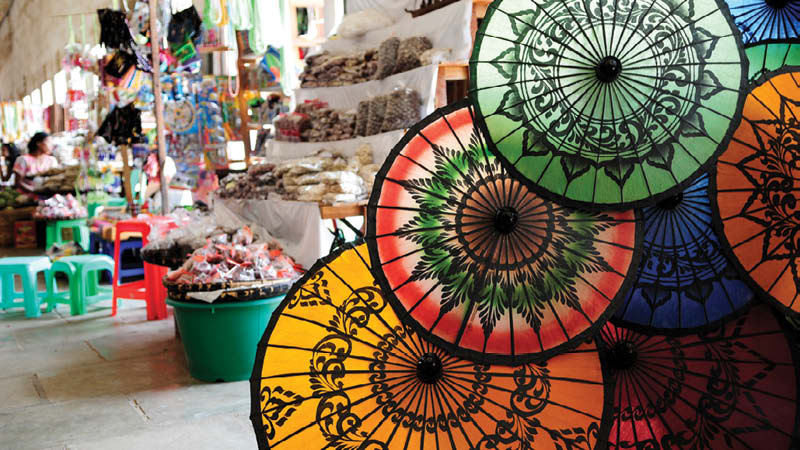 If you have some extra time before your tour begins to explore Yangon, you'll find plenty to do! Perhaps you'll visit such sights as Kandawgyi Park, Taukkyan War Cemetery & Chaukhtatgyi Paya. Also, Yangon is known for many local markets, such as China Town, Bogyoke Aung San Market and many more.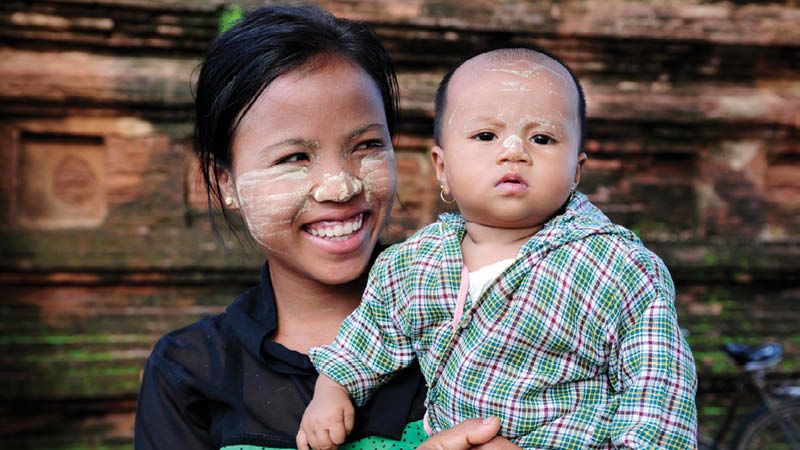 It's always good to know a few words in the local language like: hello: (min ga la ba) and thank you: (cè-zù tin-ba-deh).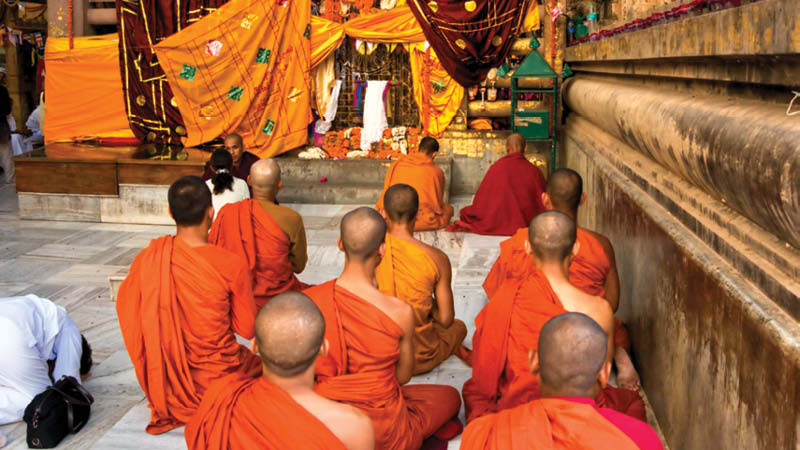 Embrace the local culture and be prepared to remove your shoes and socks upon entry to Myanmar's temples, pagodas, caves, and other religious sites. It is a mark of respect to do so. When exploring sacred sites such as Shwedagon Pagoda, the Taungkalat Monastery, the Pindaya Cave, and the Ananda Temple, it is required.
Featured Tours to Myanmar
Brochures that Feature Our Myanmar Tours