Live La Dolce Vita
Revel in the magic of Italy on this tour that explores the cities of Rome, Florence, Siena, Venice, Assisi, Perugia and Milan. Travel Italy and discover the rolling hills of the scenic Tuscan and Umbrian countryside, explore medieval hill towns and visit the birthplace of St. Francis, Assisi. Discover the masterpieces of the Renaissance in Florence and see hot glass transformed into exquisite art on Murano Island. Linger in romantic Venice for two nights discovering its treasures. Your journey comes to a close in Milan and includes a visit to the magnificent Gothic Cathedral – the Duomo.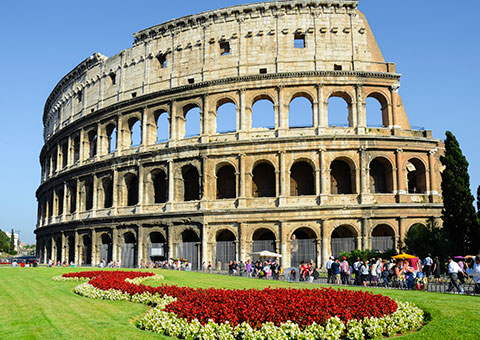 Available Offers
Pick Your Dates

Pick Your Dates

*Price shown reflects highest available savings amount. Restrictions apply.

Please Wait...

We are loading your tour's dates.

Please Wait...

and get excited!

We are currently building the itinerary for the tour date you have selected.

Your Itinerary

Your Itinerary

Please note: tour inclusions and available options may vary based on departure date. Please select a date above for more details.

View Itinerary Details

Tour Cruise

Close

Hotels & accommodations

View More

Reviews Of Reflections of Italy

Reviews Of Reflections of Italy

Other tours you may enjoy

Experience Another Amazing Tour

Embark on a virtual journey that takes you to the lush rainforests, beautiful beaches and stunning resorts of Costa Rica.