The Complete African Experience
From cosmopolitan Cape Town to the power of Victoria Falls to the remote wilds of Botswana, this is the complete African travel experience. Gaze out from the top of Table Mountain. Explore the tip of the continent at the Cape of Good Hope. Make new friends during a home hosted dinner. Search out legendary wildlife along the remote Chobe River. Marvel at the bio-diversity of the Entabeni Conservancy. Sample wines at a vineyard. And that's just the start. Multiple game drives and unique culinary experiences provide the perfect blend of culture and thrills.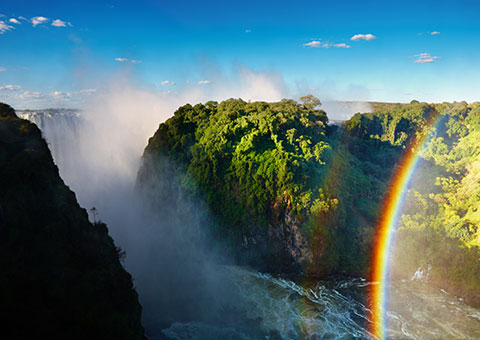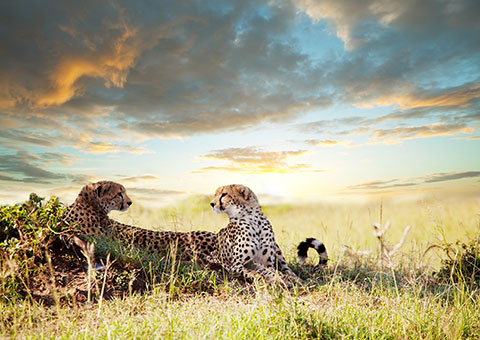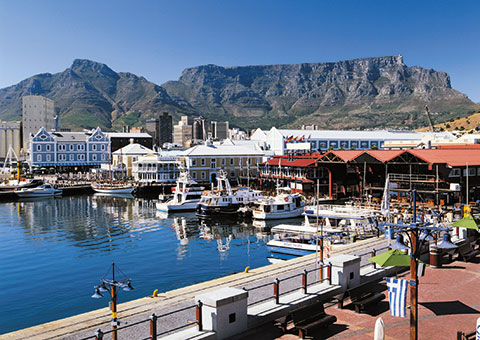 Available Offers
Pick Your Dates

Pick Your Dates

*Price shown reflects highest available savings amount. Restrictions apply.

Please Wait...

We are loading your tour's dates.

Please Wait...

and get excited!

We are currently building the itinerary for the tour date you have selected.

Your Itinerary

Your Itinerary

Please note: tour inclusions and available options may vary based on departure date. Please select a date above for more details.

View Itinerary Details

Tour Cruise

Close

Hotels & accommodations

View More

Reviews Of Exploring South Africa, Victoria Falls & Botswana

Reviews Of Exploring South Africa, Victoria Falls & Botswana

Collette and our tour guide *Personal details removed by Feefo* provided my wife and I with a great visit to southern Africa. The lodging, excursions, travel to Botswana, Zimbabwe, and South Africa was efficient and pleasurable. Thank you.

Safari game rides, Victoria Falls, beautiful Cape Town and the coast line of southwestern South Africa.

Fabulous Safari Trip to South Africa

I had a fabulous trip to Dubai and South Africa. Beautiful hotels, amazing animal sightings, delicious food, fun travel friends and a great tour guide. *Personal details removed by Feefo*. The pace was perfect. Saw Victoria Falls. Collette suggested taking a small gift to the family who hosted our group for dinner. The couple were so welcoming and gracious. Gift suggestions such as wine, candy or flowers would have helped. This family didn't need knick knacks.

Started in Dubai & enjoyed city tour and sand dune drive and Bedouin camp dinner. Cape Town excelled with tours to Table Mountain, Boulder Beach & the Penguins, dinner at the Gold restaurant (wonderful) and a family hosted dinner was a great changed from hotel food. On to Stellenbosch for a wine tasting lunch and outdoor craft sale. On to Hermanus, a quaint seaside town for casual shopping and a meal by the water. Next up, Entabeni Conservatory where we saw an amazing selection of animals, lion family, elephants, zebras, wart hogs and RHINOS! Loved the tailgate coffee breaks and cocktail parties! Last stop was Chobi National Wildlife Park. Best part was going to the Elephant Sanctuary where we petted and fed treats to the elephants. Also saw Victoria Falls which was amazing! Best trip ever!

Good itinerary and very welll executed!

Everything about this trip was efficient, smooth and friendly. Overall a very positive experience. Beginning with the booking online right through to being picked up at the airport and then the daily itinerary, it was all very well done with no glitches. The small group size made this trip even more enjoyable.

The Entabeni Reserve was a highlight. The Hanglip Lodge was perfect for our group of 17. The whole place catered solely to our group, making it feel like our private resort and gave an overall feeling of home. The safari drives were amazing with knowledgeable guides and plenty of animals to observe. Having the elephants and wildabeast roam the property just outside our cabins contributed immensely to the African experience.

Other tours you may enjoy

We pick you up and bring you home again when you reserve air with us.