Embark on a Timeless Journey
Climb aboard as VIA Rail's The Canadian takes you between Vancouver and Jasper a once-in-a-lifetime overnight train journey. Relax in the dome car and experience panoramic views of snow-capped mountains, glacial lakes, rushing rivers and the sheer unspoiled wilderness of Canada. In Jasper and see the dramatic Maligne Canyon and its picture-perfect lake, where you enjoy breakfast with a view! Journey along the unforgettable Icefields Parkway. Stop at Columbia Icefield and choose from a Glacier Experience across this mass of glacier ice or take a walk on the Glacier Skywalk. Feel like royalty while overnighting in the region's most elegant hotels and resorts. Discover the natural beauty of Moraine Lake, the powerful Bow Falls and impressive Hoodoos. Experience a day on a ranch in the Alberta plains, complete with a wagon ride in search of buffalo and a BBQ lunch in the great outdoors.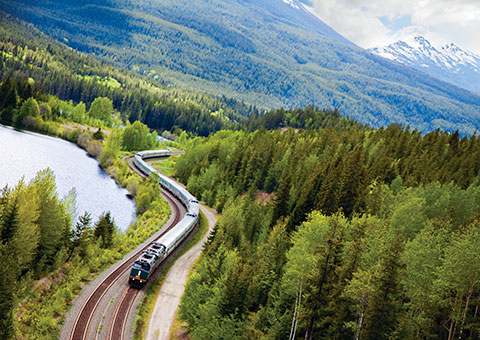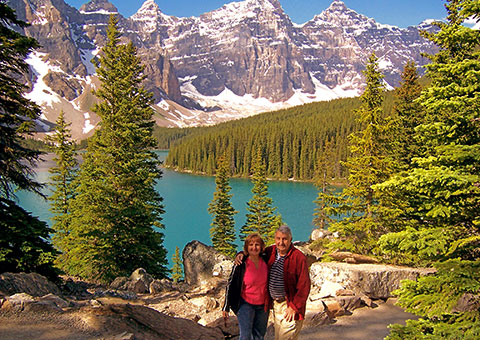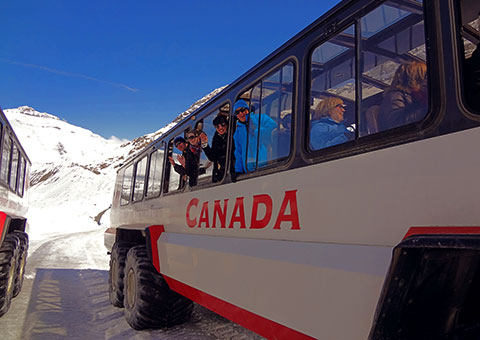 Available Offers
Pick Your Dates

Pick Your Dates

*Price shown reflects highest available savings amount. Restrictions apply.

Please Wait...

We are loading your tour's dates.

Please Wait...

and get excited!

We are currently building the itinerary for the tour date you have selected.

Your Itinerary

Your Itinerary

Please note: tour inclusions and available options may vary based on departure date. Please select a date above for more details.

View Itinerary Details

Tour Cruise

Close

Hotels & accommodations

View More

Reviews Of Canadian Rockies by Train

Reviews Of Canadian Rockies by Train

Amazing tour and beautiful scenery.

My guide was amazing and very informative and knowledgeable about where we were. Also our tour bus driver was the same. Both were born in Canada. They made trip very enjoyable.

Raft tour was amazing and helicopter ride was beautiful scenery from a different perspective.

Great tour

The train ride was an experience. Very memorable.

The tour fun, informative, and well organized.

I really enjoyed the raft float trip.

Other tours you may enjoy

We pick you up and bring you home again when you reserve air with us.