There's always more to see in Canada. Beyond the stunning landscapes and luxury resorts of the Canadian Rockies, Canada offers the wide open urban spaces of Vancouver and the international vibe of Montreal and Quebec City. Travel the spectacular lighthouse route in Nova Scotia. Embark on a timeless rail journey past coastal forests, roaring rivers, and the snowcapped peaks. Walk the pristine beaches of Prince Edward Island. See the Hopewell Rocks of New Brunswick. Hidden cultural and natural wonders abound. Your own experience will take you many different places as you discover your own corner of this incredible country.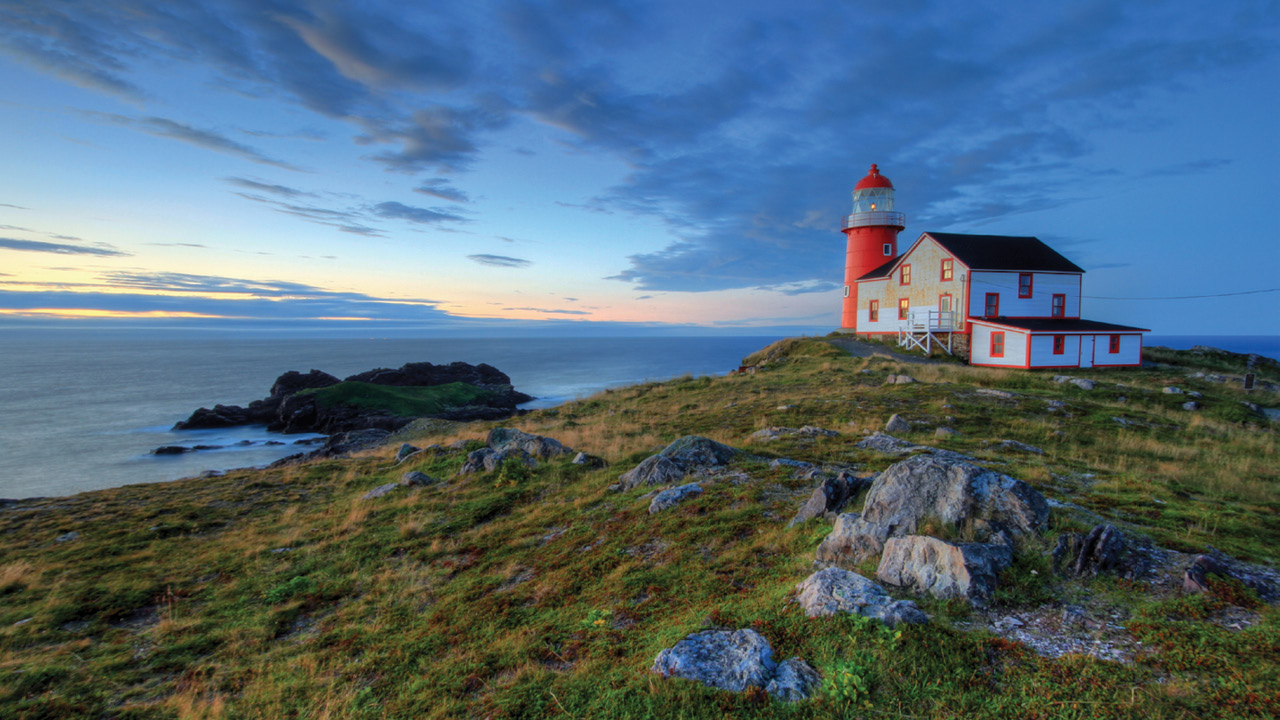 Labrador:
Explore Labrador, a place where time stands still, nature remains untouched by modernism and the people welcome you whole-heartedly. The newest of Canada's 10 provinces, it is large in size but has a small population in comparison. Labrador features some of the oldest rocks in the world that tell the remarkable story of earth's evolution. Just off its coast, the meeting of its cool current and the warm Gulf Stream creates a home for an abundance of marine life and seabirds.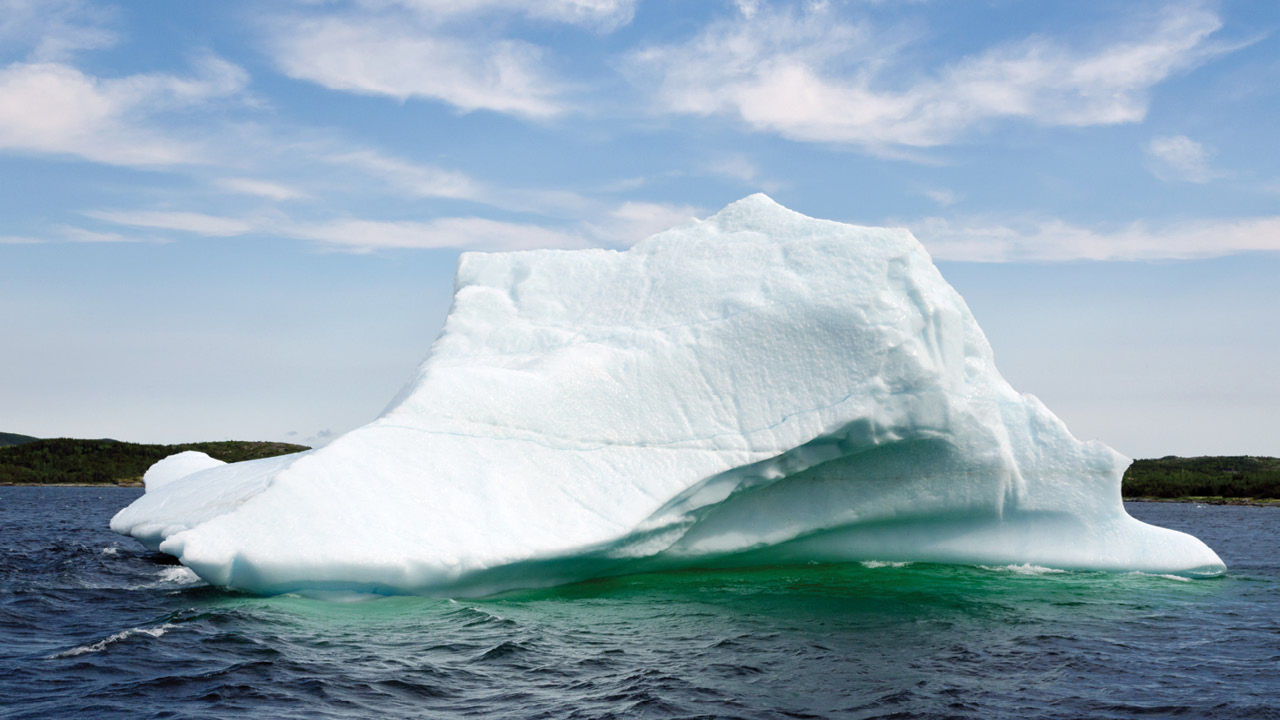 Newfoundland Icebergs:
See Iceberg Alley, one of the best places in the world to see these colossal floating 10,000-year-old glacial blocks in many shapes, colors and sizes. On a sunny day you can see these glaciers from many points along the northern and eastern coasts by boat tour, sea kayak or hiking along the coast. The best time of year to view these bergs are late May and early June. Although it would be exciting to see the icebergs up close, it is recommended that you keep a safe distance of double the height or width away.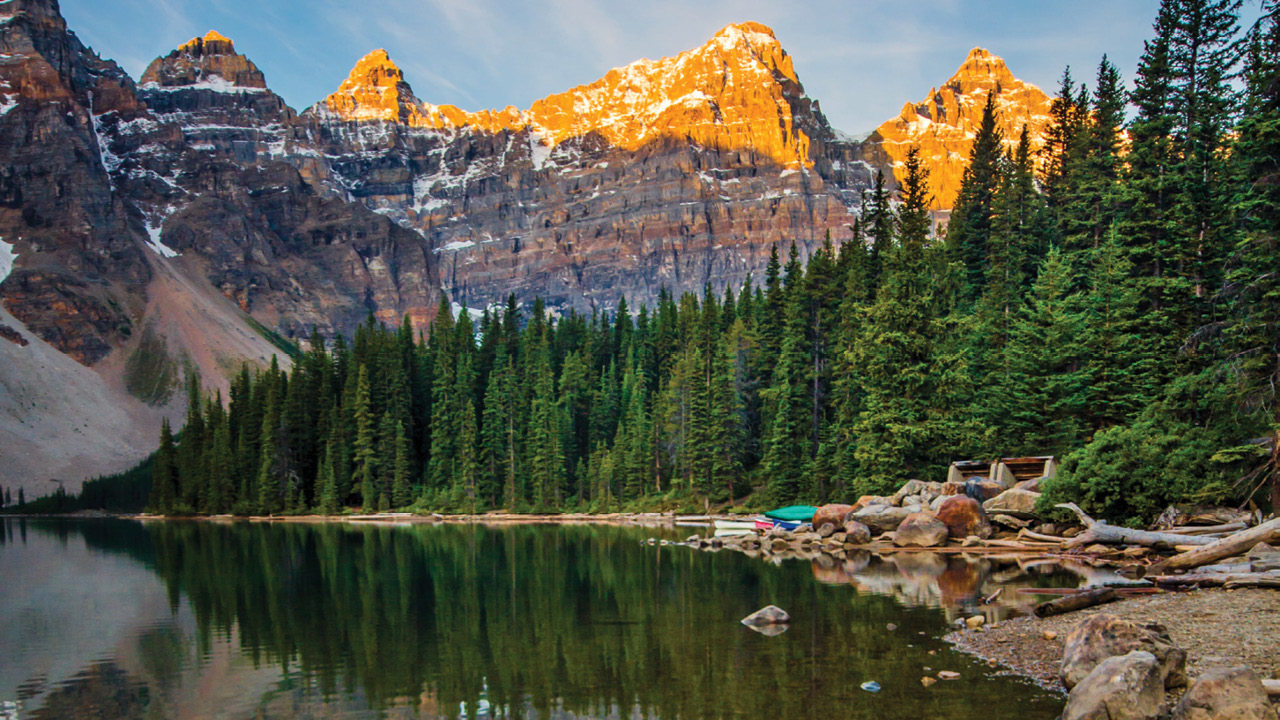 Scenery:
Take in Canada's diverse, captivating scenery, from mountain ranges and glaciers to pastoral land and coastal natural wonders. Canada is filled with wildlife and adventures for all and make for some beautiful photos as well. With its abundance of colors and diversity of landscapes you are sure to fall in love with the scenery in Canada.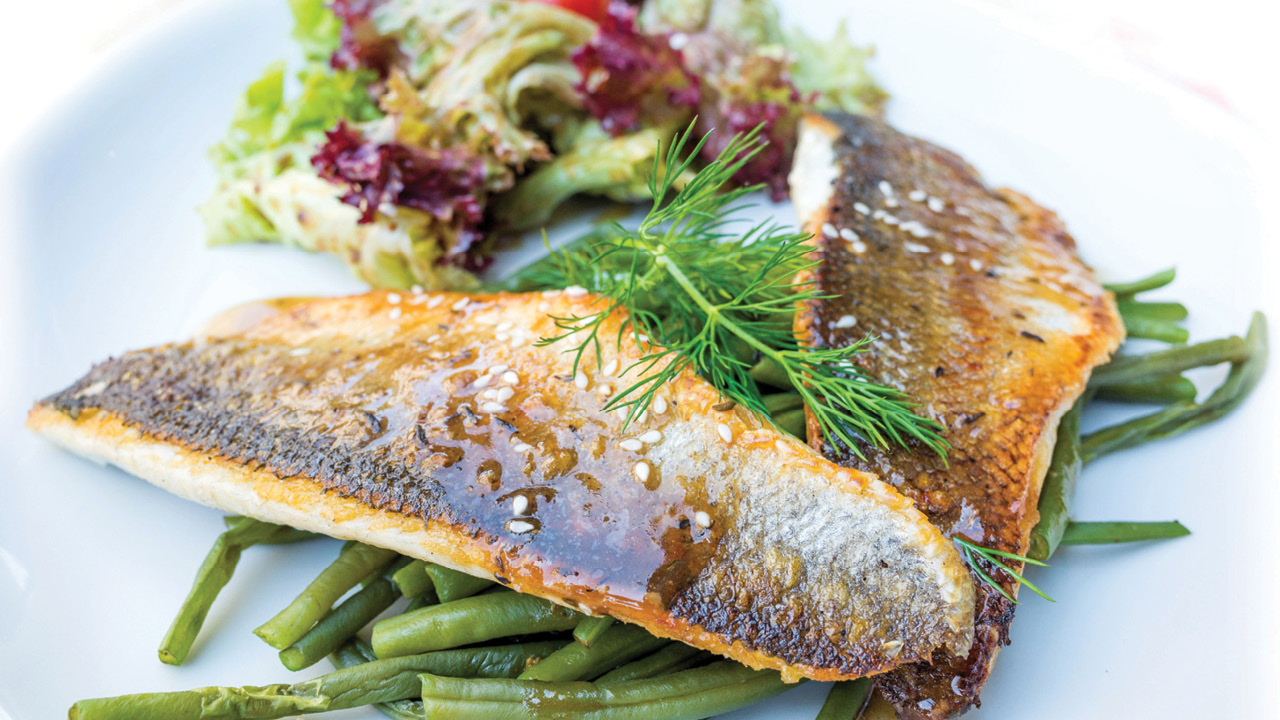 Culinary:
You're in for a treat! The foods of Western Canada offer your palate a variety of spices and flavors. The cuisine is influenced by local sources, the traditions of the First Nations, and a multi-ethnic population. A few of the staples in the Pacific Northwest include cedar-plank salmon, Dungeness crab, mussels, oysters and prawns. These delicacies are served in many restaurants along the British Columbia coast. Discover the Canadian Maritimes' delicious seafood that is known throughout the world – savor lobster, scallops, salmon, oysters, and mussels to name a few. From sushi to dim sum, Vancouver's large Asian population provides its own take on many locally-sourced ingredients which you can experience at one of the city's many Asian restaurants. The gorgeous, sprawling prairies of Alberta comprise Canada's prime ranching country; it is no wonder the province is renowned for its beef. Be on the lookout for other local meats such as bison and wild game like elk and venison. Wild berries, such as the Saskatoon berry, are harvested all over the region and are often served with dessert items. British Columbia's Okanagan region and Southern Vancouver Island's ideal climate produce a number of fruits and vegetables. These areas are quickly becoming leading wine-producing spots with their products being found on menus throughout the region.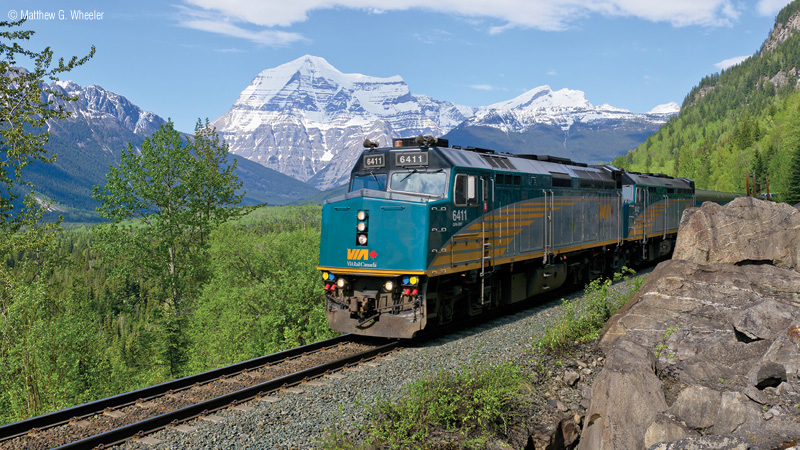 Trains (VIA Rail):
Aboard VIA Rail's The Canadian admire the majestic beauty of the Canadian Rockies and relive train travel in the days of old in your private accommodations. Listen to the peaceful sounds of a bygone era while natural beauty dances to life before your eyes in a scenic wonderland; it's a veritable journey back in time as you travel from Vancouver to Jasper. Relax and discover the delight of overnight training aboard VIA Rail's The Canadian. Heralded in 1955 as "the first and only all-stainless steel 'dome' streamliner in Canada," The Canadian has been exceeding passenger expectations ever since. Enjoy first-class meals and awe-inspiring Canadian Rockies vistas during the day. Spend the night in the comfort of your own bed inside a private sleeping room that includes a private washroom. From the moment you board The Canadian, you'll embrace the nostalgia of a golden era; rail lines trace history while whisking travelers through scenery far removed from the highway.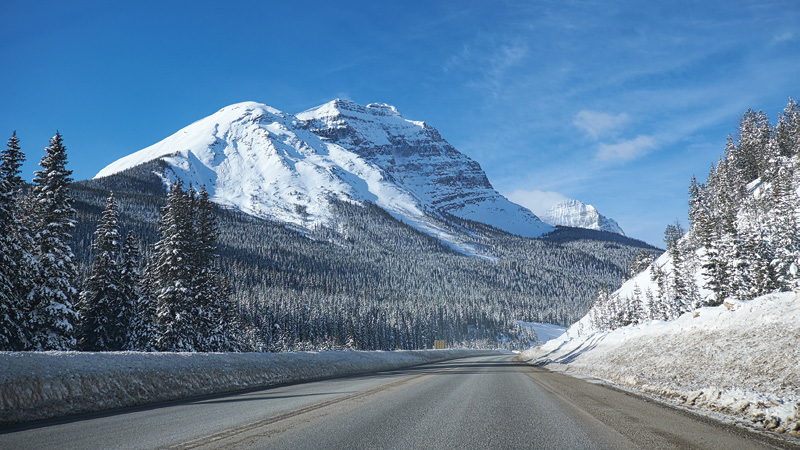 Icefields Parkway:
Winding along the Continental Divide, the Icefields Parkway will take you past waterfalls, rushing rivers, glacial peaks, imposing cliffs and snowcapped peaks. Amazing photographs are to be had on this journey through natural history and captivating landscapes.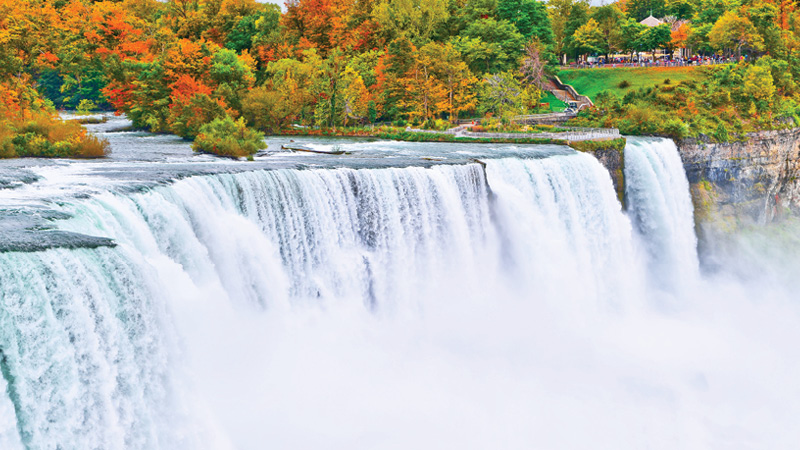 Niagara Falls:
Behold Niagara Falls, an incredible natural wonder where a staggering four to six million cubic feet of water flows over the falls every minute. Straddling the international border of Canada and New York State are the three waterfalls known as Niagara Falls. The three waterfalls are named Bridal Veil, Horseshoe and American and have a vertical drop of over 165 feet. Providing hydro-electric power and majestic beauty, the Falls are best viewed from one of the many cruise boats operating on the river below or on the new zip line that borders the Falls. Also if given the chance, go see the falls at night. They are lit up and look amazing in the night sky, and you may even experience fireworks.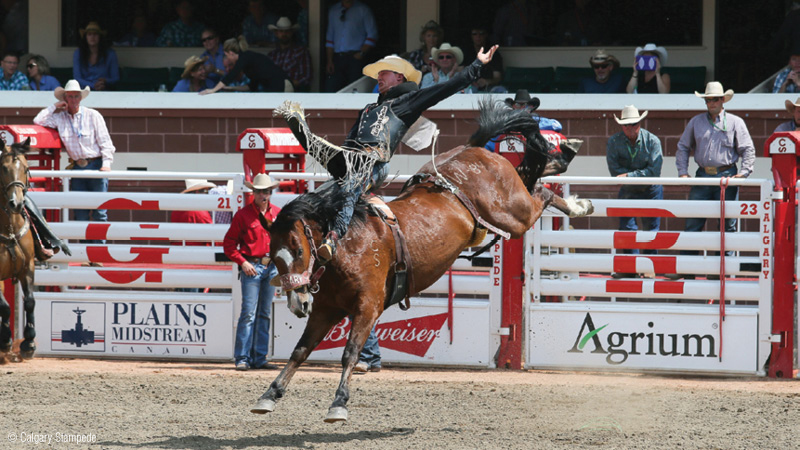 The Calgary Stampede:
Kick up your heels and celebrate western heritage, culture, and community spirit at the Calgary Stampede's world-famous rodeo. Since 1912, this "Greatest Outdoor Show in the World" has been hosting rodeos, Chuckwagon races, country fairs, agricultural exhibits, spectacular variety shows and fireworks. All this takes place during 10 days in July.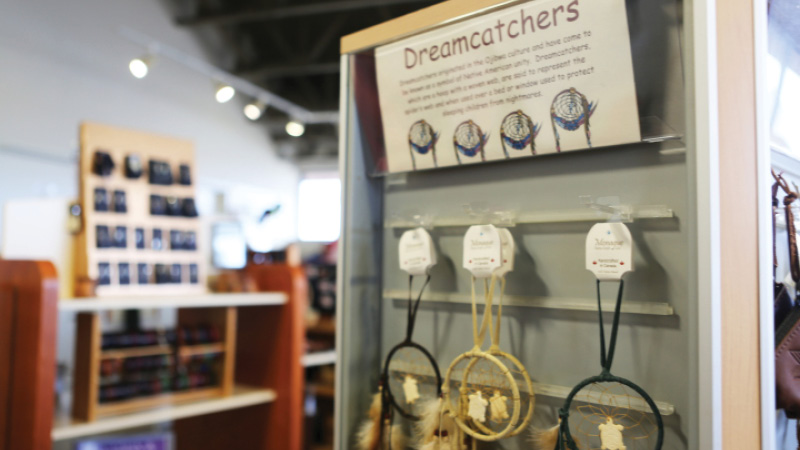 One of the best parts of traveling is coming back home with souvenirs that really reflect the place you've just been. In the Canadian Rockies, native handcrafts such as wood carvings and artwork by aboriginals are very popular. Look for jewelry made from Canadian materials such as ammonite (a rare fossil that produces a precious gem stone) and jade in British Columbia.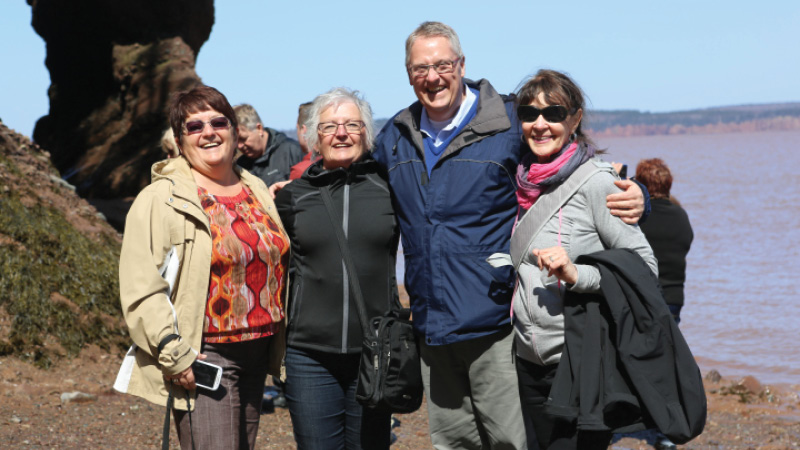 Please be sure to pack a warm sweater and jacket as well as gloves and a hat, as temperatures at higher elevations can change very quickly. Summer temperatures can also vary greatly when in the mountains. It is suggested that you bring a pair of sunglasses, especially while visiting the Icefields — it can be very bright.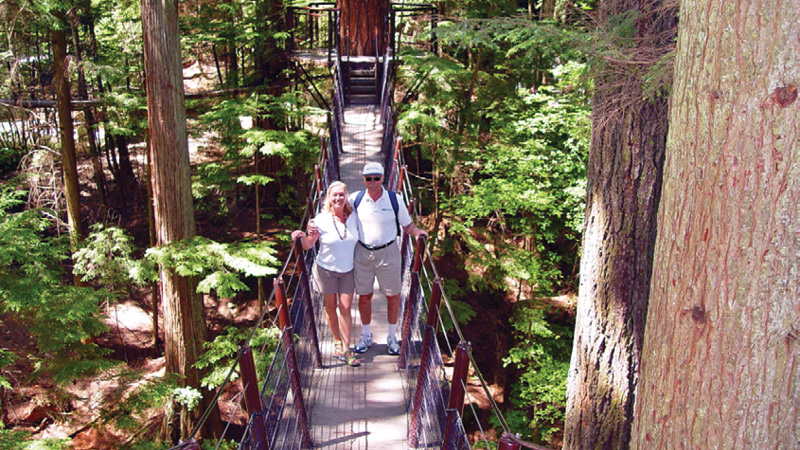 On arrival day should you have some free time and looking for something fun to do consider taking the Skyride to the top of Grouse Mountain for spectacular views of the city or exploring a temperate coastal rainforest at the swinging Capilano Suspension Bridge.
Brochures that Feature Our Canada Tours