Ah, Buenos Aires! The capital city of Argentina, birthplace of the tango, home to a mosaic of European-styled architecture and South American spirit. It's nearly impossible not to fall head over heels, madly and deeply in love with this very special place. It has so much to offer, it's hard to choose what to tell you about.
Tour Buenos Aires!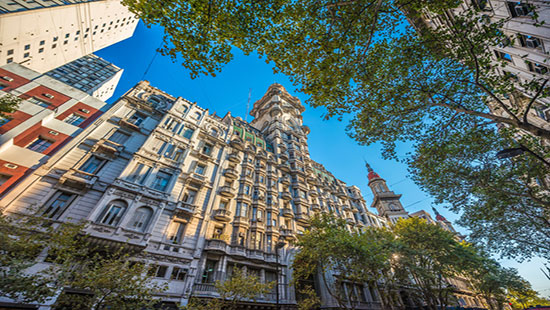 The architecture in Buenos Aires is nothing short of spectacular. It's an eclectic mix of elements reminiscent of Barcelona, Paris and Madrid, but there are also many other influences to be found, such as Art Deco, Neo-Gothic, French Bourbon, Italian and French. An important architectural landmark and a perfect example of the city's eclecticism is the Palacio Barolo which has elements of Gothic, Art Nouveau and Hindu temple architecture.
Eat Argentinian Food!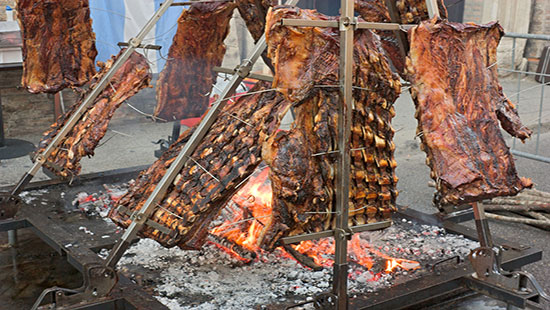 There's certainly no limit to the culinary adventures you can have in Buenos Aires! Virtually any type of cuisine is available from Indian to Armenian to Scandinavian to Mexican, you can find it all. But this diverse selection of food options is not the main attraction in Buenos Aires. It's the carnivorous delights that make visitors hungry for more. Juicy, perfectly seasoned and cooked steaks are the speciality there. Steakhouses can be found on just about any corner, so when nothing but a steak will do, you don't have to go very far to find one.
Shopping in Buenos Aires!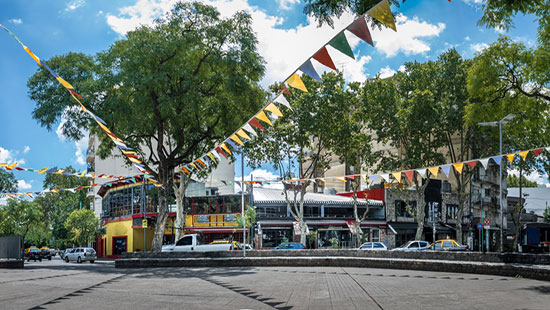 Of course such a fabulous place would offer supreme shopping opportunities. Anything you can think of can be found in the shops lining the streets. They do have the kind of large modern shopping malls that you're used to at home, but the best shopping is on the street where upscale boutiques offer all kinds of goodies.
Do the Argentine Tango!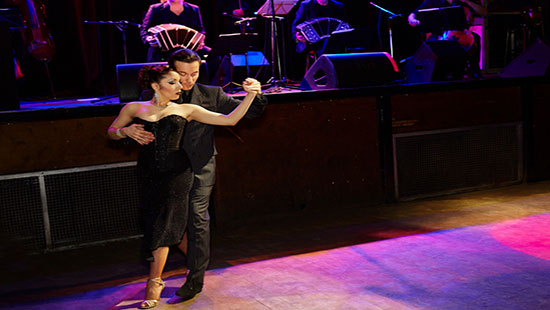 Is it getting warm in here? The Tango is arguably one of the greatest contributions Buenos Aires has made to the rest of the world. The famous dance has somewhat seedy beginnings, as you may expect, but today it's ultra glamorous and very entertaining. Visitors can enjoy glitzy tango shows, but anyone inspired to perfect their moves can find a willing teacher in salons, cafes and at dance events.
Eclectic architecture and food combined with great shopping make Buenos Aires a fine addition to your list of cities to visit. Don't forget to bring your dancing shoes!