For many families, special occasions and holidays are shaped around the meal. Whether it's grandma's chocolate chip cookies or your father's signature casserole, bonds are established and preserved through food and drink. When you go on your next travel adventure, you'll get a passport to experience these significant culinary traditions from around the world.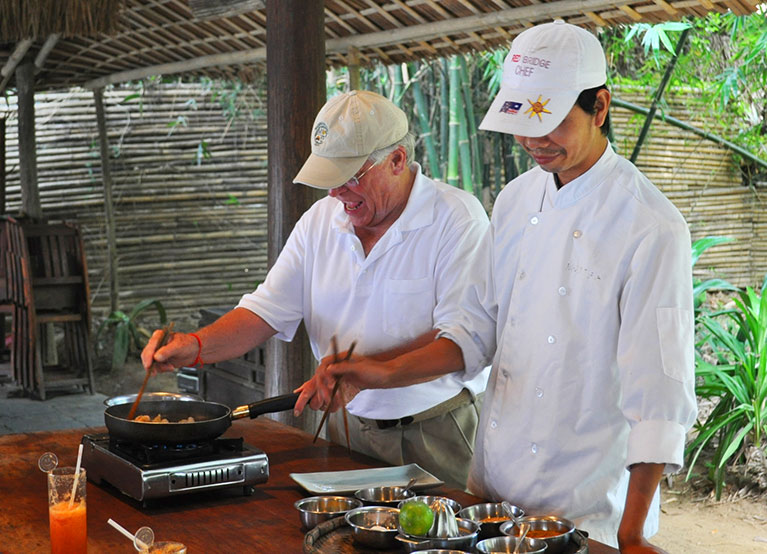 A WELL-BALANCED MEAL IN
Southeast Asia
In Southeast Asia, the art of balance is an integral element in traditionally prepared meals. Every meal is created with a yin and yang that makes it both good and good for you. In fact, Vietnamese food is considered one of the healthiest cuisines in the world! Along with valuing balance, the number five is a crucial component in Vietnamese cuisine. Chefs seek to incorporate and consider five elements, five colors, five senses, five organs, and five spices in every dish.
In Vietnam, you can explore Hoi An and learn the secrets of this cuisine with a unique cooking class. Rise early in the morning to visit a local market where you can interact with vendors and shop for traditional ingredients. You'll discover how vegetables and herbs are used to create everyday Vietnamese cuisine and be rewarded for your cooking prowess with a delicious lunch.
A TRADITIONAL

African Boma Dinner
under the stars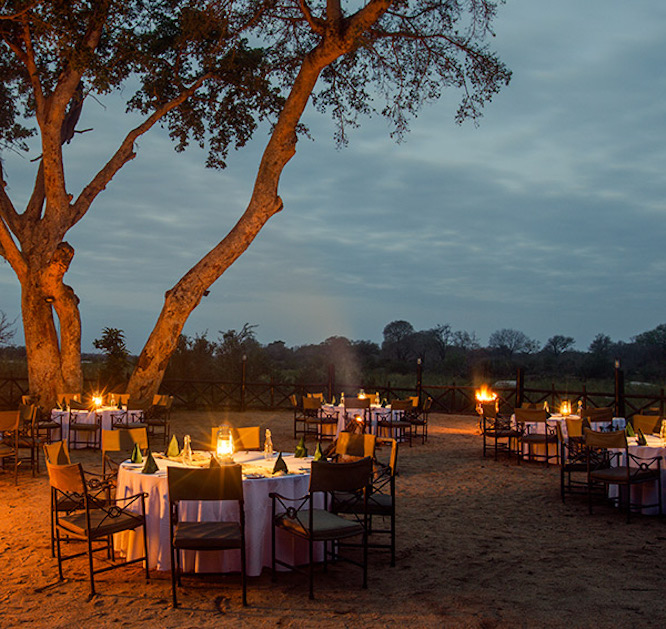 This is outdoor dining at its best. A burning fire, the beat of an African drum, and the glittering African sky set the stage to dine on your scrumptious barbeque buffet. There are all kinds of meat dishes to savor, both exotic and traditional, along with a wide variety of sides and locally grown vegetables. A South African experience would not be complete without a traditional Boma dinner.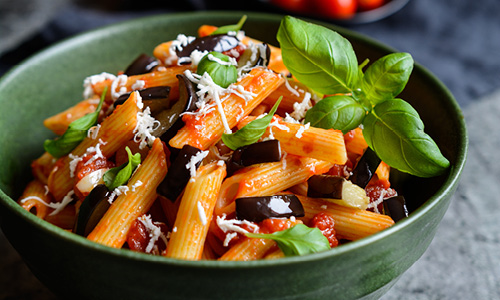 ITALY'S STORIED STARCH:
pasta
In Italy, pasta dishes often come with their own fabled origin story. For instance, Pasta alla Norma, a celebrated pasta dish from Sicily, was named to honor Vincenzo Bellini's 19th century opera, "Norma." Make this tasty Italian dish and throw on an operatic tune for extra inspiration.
Pasta Alla Norma
Ingredients:
(for 6 servings)


⅝ lb penne pasta
½ lb eggplant
5 oz salted ricotta
¾ lb canned tomatoes
1 ¾ oz chopped onion
1 tablespoon Extra Virgin Olive Oil
5 basil leaves
1 small clove of garlic
Salt and pepper to taste
Directions:
Cut the eggplant into small cubes. Lightly salt them and let them rest so that they lose excess water.
Place olive oil in a frying pan and sauté the chopped onion and the garlic clove.
Add the diced eggplant, tomato pulp, salt and pepper and cook for 20–30 minutes. Remove the garlic clove.
When the sauce is almost ready, cook the penne in salted boiling water and when cooked al dente, toss the penne with the sauce in a nice serving bowl.
Add the basil and grated salted ricotta or diced mozzarella.
FIND ZEN AT A
Japanese Tea Ceremony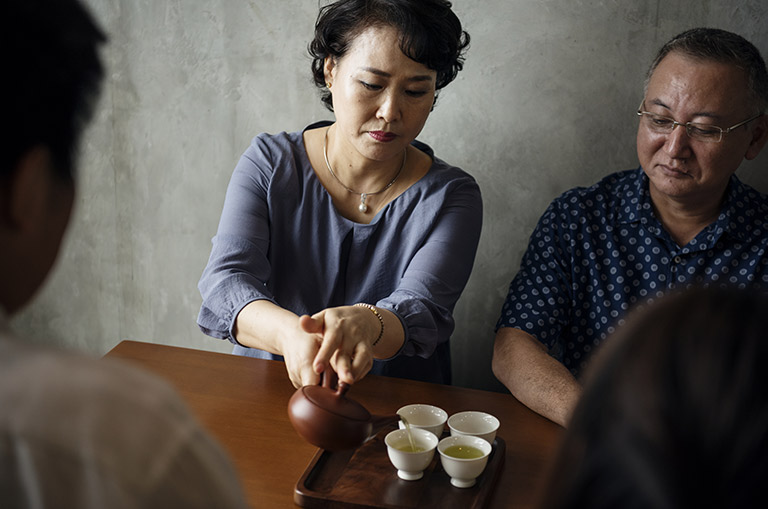 A tranquil ceremony filled with grace and beauty, a Japanese tea ceremony is a moment you'll savor. More than just pouring and sipping the soul-warming beverage, a Japanese tea ceremony is based on the four fundamental Zen principles of harmony, respect, purity, and tranquility. Dating back to the 16th century, tea ceremonies provided a setting for Japanese rulers, elite warriors, and successful merchants to meet and forge business and social ties.
Learn more about Japanese tea ceremonies on our blog.
SOCIALIZE THE SPANISH WAY
Over Paella
In Spain and particularly in its birthplace, Valencia, eating paella is a special occasion. Family and friends gather to socialize over a large pan of rice, vegetables, seafood, chicken, and other delights. There are even vegetarian versions as well.
• DISCOVER THE PAELLA EXPERIENCE •

HOW MANY WAYS CAN YOU PREPARE COD?
Ask a Portuguese Native!
It's commonly heard that in Portugal, there are more than 365 ways to cook bacalhau (cod). Cod is so popular it's fondly referred to as fiel amigo or "faithful friend." Though much cod is imported, it's still beloved throughout Portugal, with each region having its own spin on how to prepare it.
| | |
| --- | --- |
| | Maria Das Merces Pacheco, Tour Manager on a brief history of salted cod |
" Codfish, the ever so Portuguese dried and salted fish, is actually caught in colder waters around Norway, the Faroe Islands or Newfoundland. It's the only fish the Portuguese eat that is not fresh. The habit of drying and salting codfish is at least 500 years old, when refrigeration was not an option; nowadays, in spite of modern technology, the habit has not disappeared. The final result is not salty, as many might think, but actually tastier. There are, they say, more than 1001 ways of cooking codfish in Portugal; I still have more than 800 to try! "