The Collette Team
At Collette, our team of caring professionals believes that travel is vital to a life well-lived, and they come to work every day focused on making something special happen for our guests. Our employees are passionate about delivering extraordinary worldwide travel experiences that enhance the lives of our guests and enrich the many communities where we give back. With their shared sense of social responsibility, commitment and innovative spirit, our employees draw on a diverse set of skills, traveling the world themselves, to bring you the best experience possible.
Meet the Collette Leadership Team
Setting the stage and leading the Collette workforce is a team of trusted industry leaders who draw on their extensive knowledge and expertise to ensure our travel partners and guests experience the best the world has to offer.
As we continue to show you the world, it's our history, our unwavering values, and our dynamic team of employees who pave the way.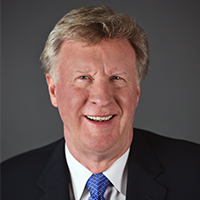 Dan Sullivan
CEO of Collette
Dan has over 45 years in the travel industry, and was a driving force in taking Collette from a regional tour operator to a global company and an industry leader. Dan manages the corporate team and provides the strategic vision for the company – and he still remains active in every aspect of the business, including tour guiding, product development, sales, and marketing.
Dan is a member of the United States Tour Operators Association (USTOA) and the Committee Encouraging Corporate Philanthropy (CECP). He chairs the Collette Foundation board, Collette's global nonprofit aimed at giving children in our global communities opportunities to thrive through hunger and education initiatives. He sits on the Charitable Foundation board for Bristol County Savings Bank; is the former Chairman for Tourism Cares; serves as Co-Chairman of the Pawtucket Foundation, an organization committed to the continued economic development of Pawtucket, Rhode Island, Collette's home city; and served on the Fairfield University Center for Faith and Public Life board since 2005. An engaged supporter of nonprofit causes including the St. Jude Children's Research Hospital, Hospice, Hasbro Children's Hospital and Amos House, he was inducted into the Tourism Hall of Fame for his contributions to the community, through philanthropic endeavors and significant contributions to the advancement of responsible tourism. He's a graduate of Fairfield University with a degree in marketing as well as Harvard Business School's Executive Owner/President Management program.

Dan loves Springsteen, traveling the world and relaxing at home with family, including his 8 grandchildren.
Read More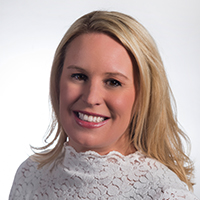 Jaclyn Leibl-Cote
President
Jaclyn manages Collette's day-to-day operations, working with our global offices, teams on the road and all over the company. She collaborates with the strategic leadership and executive teams to drive Collette's growth. She directly oversees product development and tour management operations; and works closely with the sales and marketing teams. Jaclyn started with Collette in 2005 and has held numerous positions within the company. Jaclyn spent many years designing product and managing tours in regions including the United States and Australia. She has also guided tours and worked in the customer care center as an inside sales representative. She holds a Bachelor of Arts degree from the University of Rhode Island and an MBA from Babson College.
Jaclyn is an avid supporter of many nonprofit organizations and holds positions on different boards. She loves traveling and if she had to pick a favorite destination it would probably be New Zealand, a hidden gem with beautiful scenery and great people. Her favorite role in life is mother to three wonderful children – twin boys and a little girl. She enjoys taking trips with her family, bringing her two greatest passions together.
Read More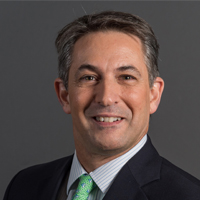 Bob Colucci
Executive Vice President & Chief Financial Officer
As Executive Vice President and Chief Financial Officer, Bob has provided financial leadership for nearly 20 years since joining Collette in 1999 as Controller. Before coming to Collette, Bob held senior financial leadership roles at Cookson Electronics, was CFO at Daly & Wolcott, and Controller at the Providence Journal Company. Bob began his financial career at KPMG in 1989.  He earned a Bachelor's Degree in Accounting from Providence College, and completed his MBA in Business Administration from Bryant University.
In addition to travel, Bob enjoys playing golf and skiing. He is an active member in the community and serves on the board for Fellowship Health Resources and the finance committee of Tourism Cares.
Read More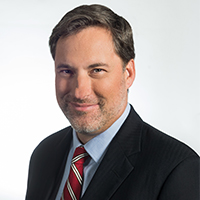 Jim Falkner
VP Business Intelligence
As VP of Business Intelligence, Jim is responsible for the financial analysis and reporting for both internal and external clients. Jim started his career with Collette in 2001.  He holds a Bachelor's degree in business from the University of Minnesota and studied Economics at Brown University in Providence, R.I.
Active in his community, Jim spends time volunteering for various local charities. He has served on the board of Elizabeth J. Johnson Pawtucket History Research Center in Pawtucket, R.I. In his spare time, he enjoys music, travel, skiing, and the beach.
Read More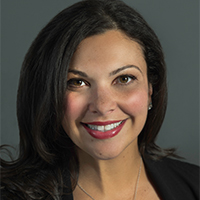 Courtney Iannuccilli
Vice President of Marketing
Joining Collette in 2011, Courtney, Vice President of Global Marketing, is responsible for evolution of the guest experience, retention and acquisition strategies through various marketing channels, creative services & the brand on a global basis. Previously, she held roles in client services for two different direct response-advertising agencies where improving ROI and increasing brand awareness for her clients through various marketing media mixes were her primary focuses. Courtney holds a Master of Science degree in management from Emmanuel College and a Bachelor of Science degree in business administration with a minor in psychology from Merrimack College. Courtney is passionate about travel, learning and spending time with her husband and two sons.
Locally, Courtney has served on the Board of the Blackstone Valley Tourism Council. She also held a position on the board of Kings Wood Montessori School. In her free time, she loves to travel and spend time with her husband and two children.
Read More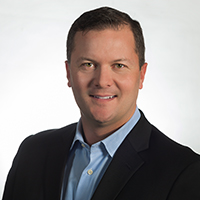 Christian Leibl-Cote
Senior Vice President of Global Business
As Senior Vice President of Global Business, Christian is responsible for strategic global partnerships and new business development. In this role, he delivers exceptional service to Collette's travel partners. He is also responsible for leading the business and growth efforts in our international offices located in Australia, the United Kingdom and Canada. Christian joined Collette in 2007. He holds an MBA from Babson College and a Bachelor's degree in business from the University of New Hampshire. 
Active in the local community, Christian serves on the board of City Year Rhode Island. He is an avid sports fan and is passionate about team sports, especially youth activities. In his free time, Christian can be found spending time with his wife and three children.
Read More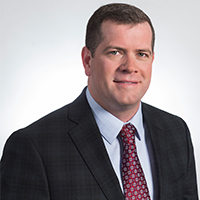 Jeff Roy
Executive Vice President of Revenue Management and Pricing
As Executive Vice President of Revenue Management & Pricing, Jeff oversees Collette's corporate pricing strategy, airline operations, modeling and inventory management. He leads the product sales and marketing committee charged with goal setting and revenue generation. Before joining Collette, Jeff served in the United States Air Force as an Airfield Operations Officer, serving his country while completing his MBA in Finance from Touro University. He is passionate about giving back to the local community, serving on local boards and as a youth mentor through the Rhode Islanders Sponsoring Education (RISE) program.
Away from the office, Jeff enjoys traveling with his family, as well as hiking, fishing, skiing and golf.
Read More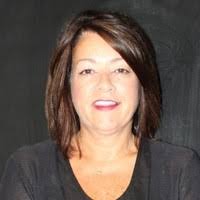 Denise Sablone
Vice President Tour Management
As Vice President of Tour Management, Denise is responsible for managing Collette's team of over 200 Tour Managers across 165 tour products on all 7 continents. In this role she oversees tour delivery through hiring, training and utilization of Tour Managers to deliver an excellent experience for our guests.  Denise has been with Collette for two years and has 20+ years of travel leadership experience.  She has traveled to over 30 countries and has participated in numerous community service projects throughout her travels.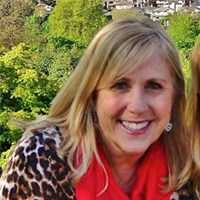 Elizabeth Simmons
Senior Vice President of Global Sales
As Senior Vice President of Global Sales, Elizabeth leads strategic sales initiatives throughout the organization. In her role, she is responsible for leading the global sales force, developing relationships across all customer segments; identifying sale opportunities; and growing the business. The global sales force she leads is comprised of some of the top talent in the industry, with a strong presence in all markets, which has proven to be a key differentiator for Collette.
Since joining Collette in 1995, Elizabeth has held several roles in sales including as District Sales Manager, Regional Sales Manager and Director of Top Accounts. She is highly respected by her team and peers, and is a recognized industry leader.

Elizabeth is most proud of her family and enjoys the role of grandmother to her two grandsons. She plays a strong role in her community of friends and family, and is committed to her faith and church. 
Read More