Catch the Christmas Spirit in Germany's Christmas Markets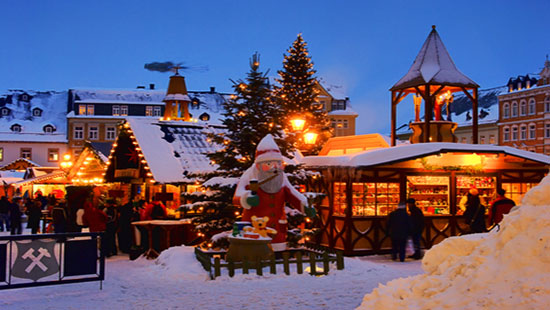 Nobody does Christmas like Germany does Christmas. Whilst every European country has its own unique set of wonderful traditions and celebrations throughout the season, perhaps some of the most magical can be found at the festive Christmas markets of Germany, a vibrant 600-year-old tradition alive with holiday cheer and void of modern commercialism.
Get away from Commercialism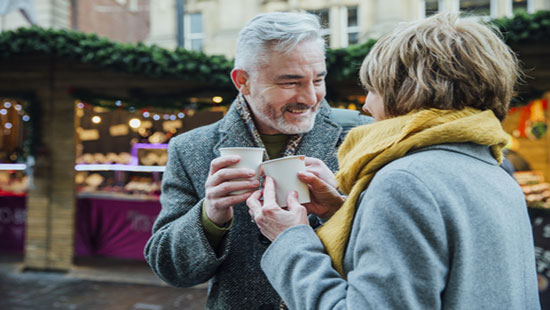 Many of us yearn for the days when Christmas was a bit more magical instead of being the crazy, commercialized holiday full of mass-produced goods it has become today. Germany's Christmas markets deliver that sense of wonder and enchantment in a big way. More and more tourists each year are discovering that the magic and romance of Christmas is still alive and well in Germany, and they travel great distances to capture the Christmas Spirit that seems to escape them at home.
The tastes and smells of Christmas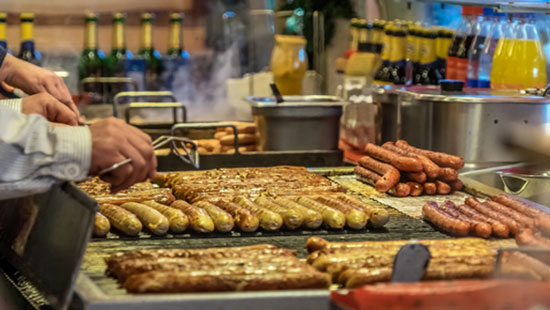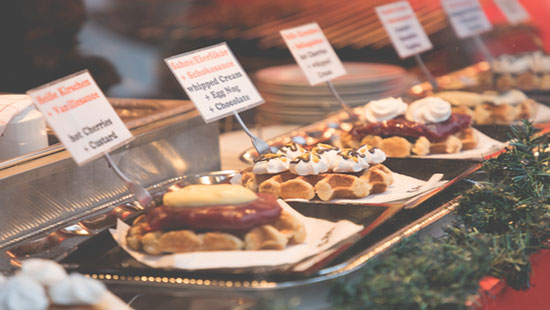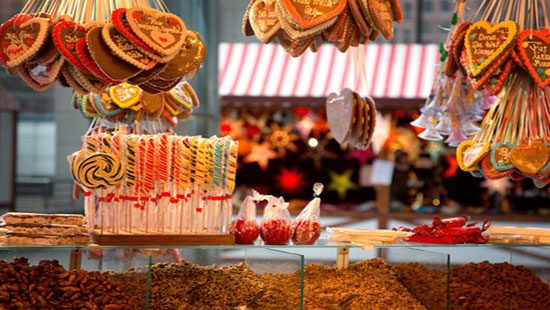 Upon entering, you'll be a bit overwhelmed by what can simply be described as "the scent of Christmas." The smell of mulled wine, baked apples, hot chestnuts and gingerbread biscuits mingle with that of grilled sausages and other tasty treats. Indulge yourself. This is Christmas after all!
Traditional craft-work for sale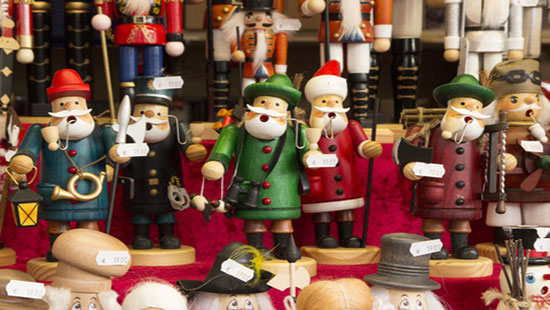 The German Christmas markets will not disappoint if you're looking for very special of gifts for your loved ones this Christmas. You'll find toys and figurines, wood carvings, gorgeous marionettes, pretty candles, tree decorations and so much more, all nestled in a wonderland of twinkling Christmas lights and crisp winter weather.
Many markets to choose from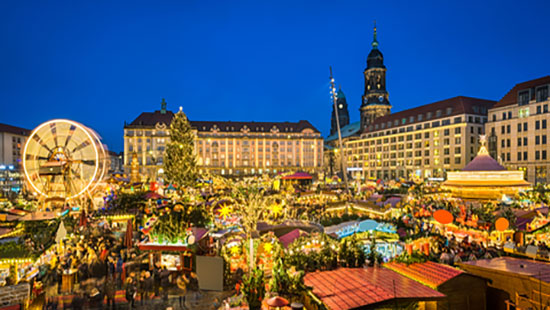 Each year, the Christmas markets open on the first Sunday of Advent. There are many to choose from, but we recommend that you visit at least two or three. Visit one in a more urban location and one in a smaller town for contrast and variety.
Take a river cruise and see more than one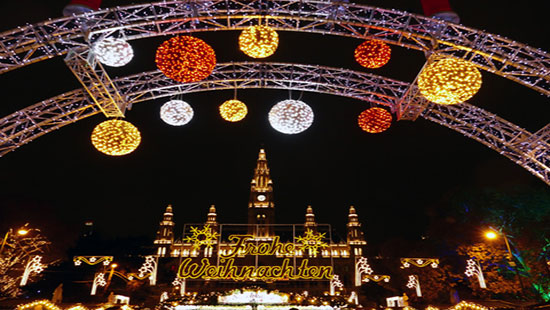 Vienna is the beautiful capital city of Austria, and it's also a place where you can embark on a relaxing and festive Christmas on the Danube river cruise. The orchestra on board provides a Christmas concert whilst you float down the Danube in a beautiful vessel, stopping along the way to visit picturesque spots, a medieval village and all of the Christmas markets along the river.
Whatever markets you choose, you'll certainly catch the sometimes illusive Christmas Spirit in Germany. Bring it home with you and share it with friends, neighbors and family.