South America holidays offer a tapestry of vivid destinations and unforgettable experiences. Enjoy renowned wine and incredible cuisine that's bursting with an eclectic mix of flavours. Feel like a local when experiencing a blend of cultures as you uncover ancient customs and colonial European traditions. Find yourself immersed in inspiring landscapes on a South America trip, from spectacular glacial fiords to the majestic Andes Mountains.
Explore all the places we go in South America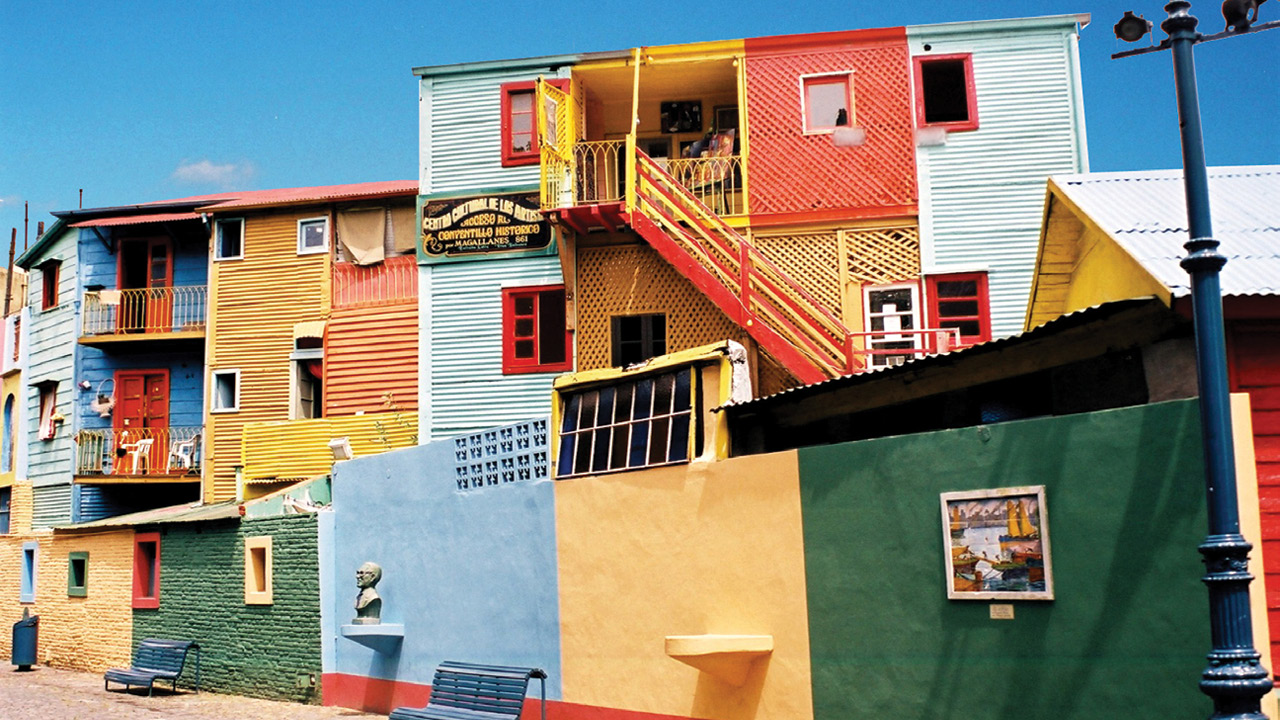 Buenos Aires:
The capital city of Argentina, birthplace of the tango, home to a mosaic of European-styled architecture and South American spirit, it's nearly impossible not to fall head over heels in love with this very special place. It's often called the "Paris of Latin America" and lives up to its name with incredible food, fantastic shopping, stunning architecture and culture galore.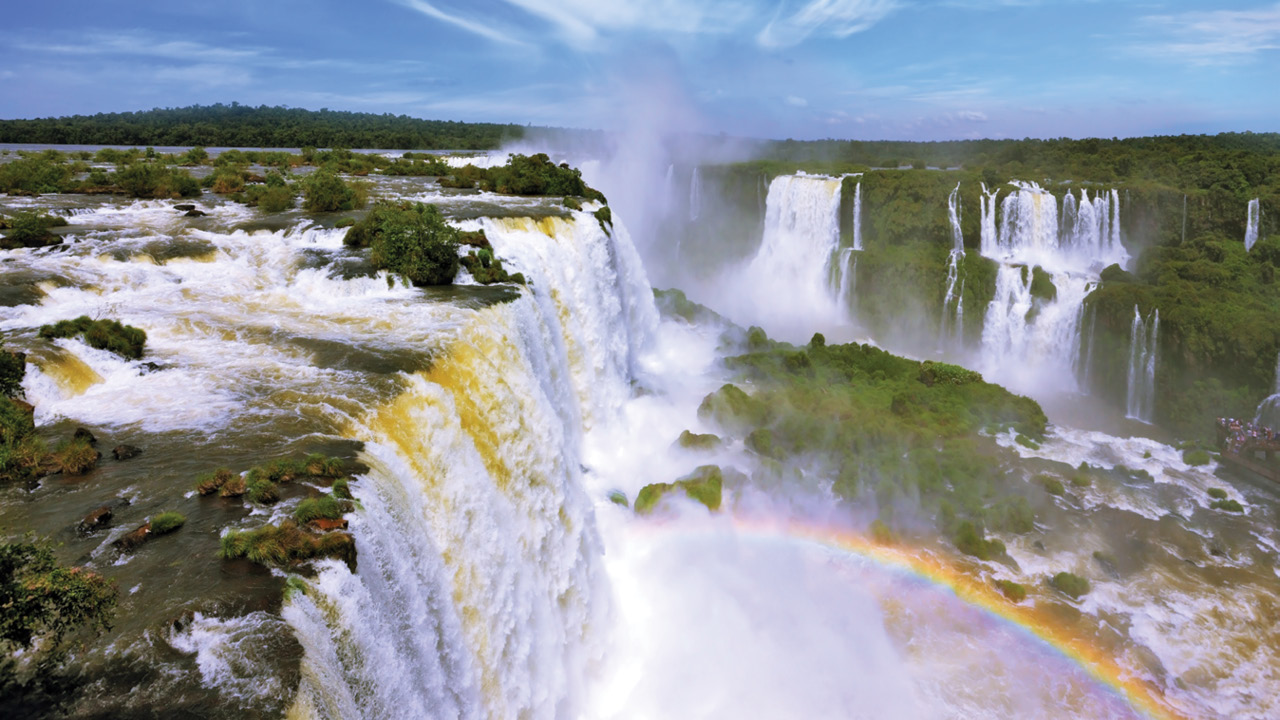 Iguazu Falls:
Located at the crossroads of Brazil, Argentina and Paraguay, Iguazu Falls is thought of as the most beautiful waterfall in the world. The Brazilian side of the falls has a walkway along the canyon that allows visitors to go all the way out on an extension to the lower base of Devil's Throat.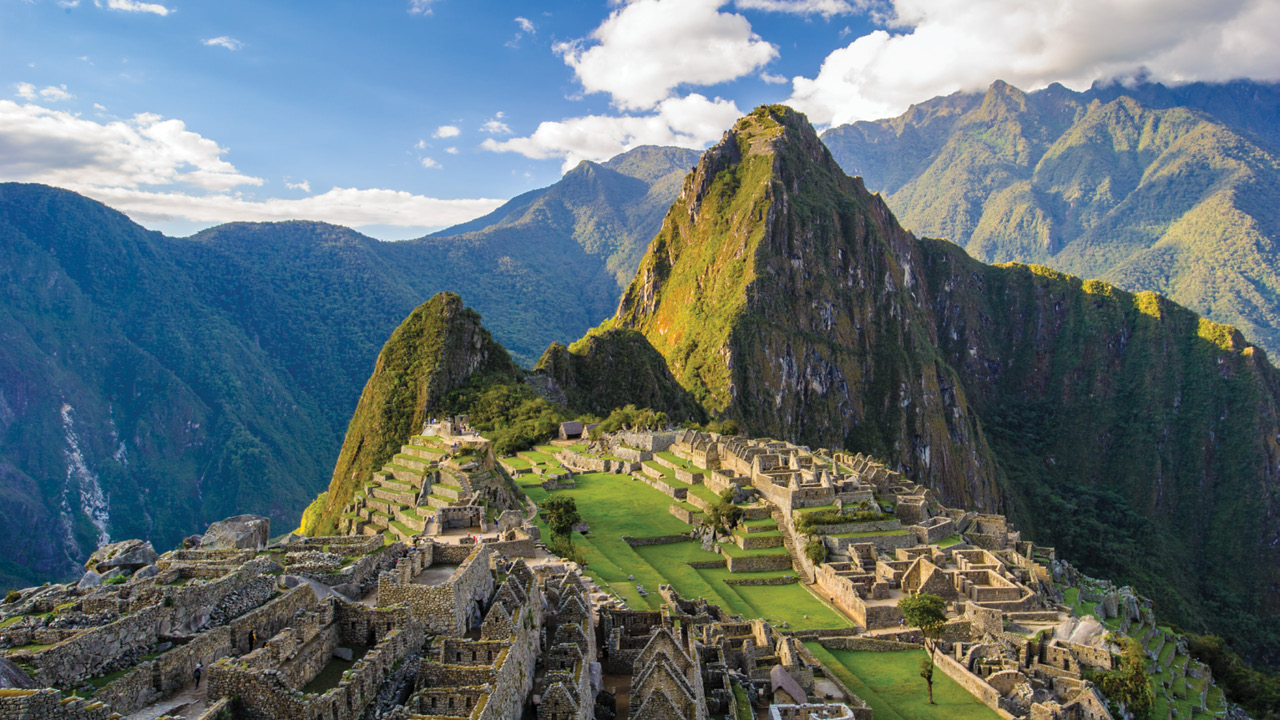 Machu Picchu:
A visit to one of the world's most legendary sites is an absolute "must do" for anyone who travels to South America. High in the Andes Mountains in Peru with stunning panoramic views, this spectacular 15th century collection of structures and terraces will leave you awestruck.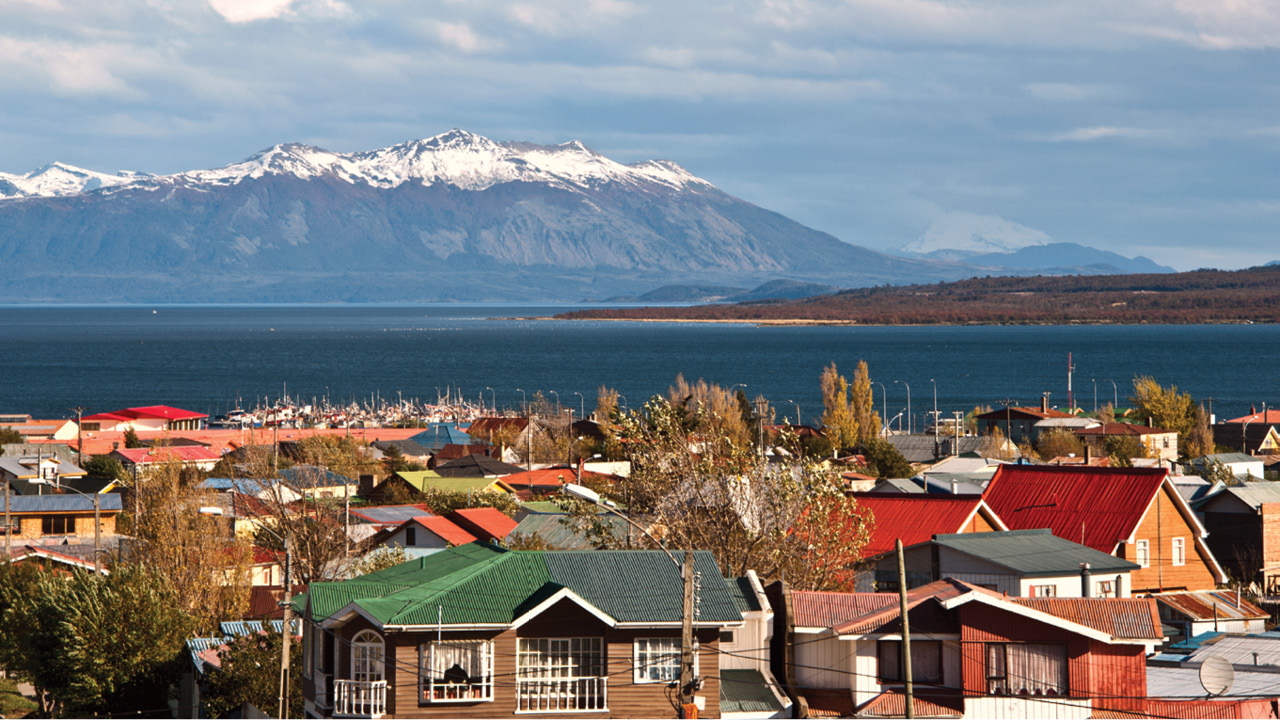 Chilean Fjords:
An unforgettable full day cruise will bring you to visit the stunning Serrano and Balmaceda glaciers. As the cruise passes through the Seno Ultima Esperanza, or "Channel of Last Hope," you'll see the untouched beauty of Bernardo O'Higgins National Park, Chile's biggest natural reserve.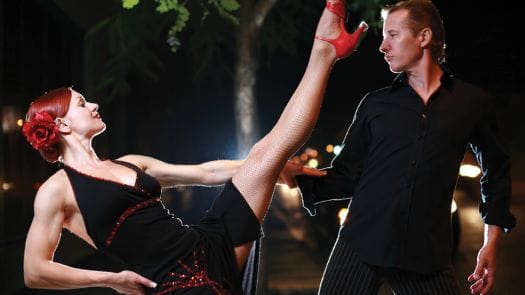 Tango Performance, Buenos Aires:
Dance! The Tango is arguably one of the greatest contributions Buenos Aires has made to world culture. The famous dance has somewhat seedy beginnings, as you may expect, but today it's ultra glamorous and very entertaining. Visitors can enjoy glitzy tango shows, but anyone inspired to perfect their moves can find a willing teacher in salons, cafes and at dance events.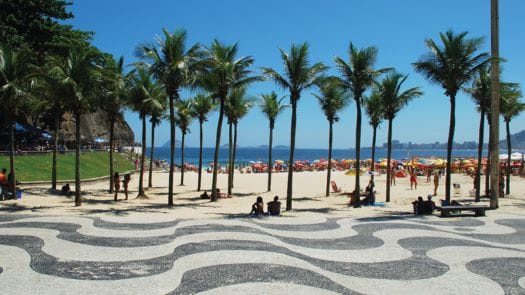 Copacabana Beach, Rio de Janeiro:
This is one of the most famous and beautiful beaches in the world. To the left you can see Sugarloaf and Fort Duque de Caxias, and to the right is Copacabana Fort. Walk the 2.2-mile-long beach and try some of the refreshing coconut water whilst you view the incredible sand sculptures.
Lima, Peru:
Take a walking tour through the historic city centre of Lima, Peru to discover the city's fascinating history. The city centre is one of the most important tourist destinations in all of Peru due to the number of historically significant landmarks.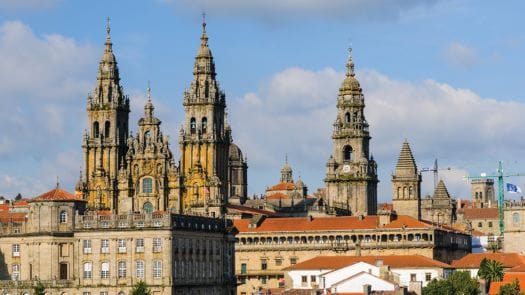 Santiago, Chile:
Indulge in a visit to a local winery in Santiago and enjoy some lunch complete with a sampling of some of Chile's renown cabernet and carmenere wines. An expert winemaker will tell you about how wine is made in Chile. Cheers!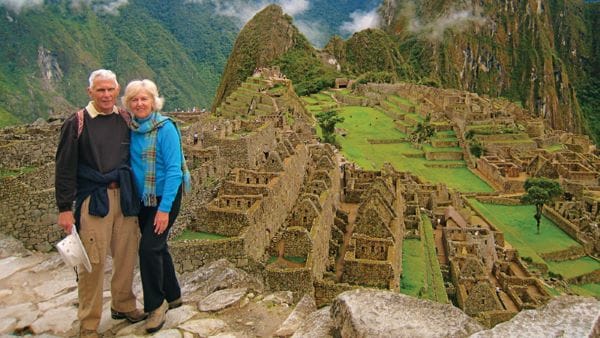 As you prepare to explore beautiful South America, enjoy a casual dress style and be sure to pack comfortable walking shoes! Closed toed shoes are recommended, as many grounds are uneven or are dirt paths. Bring a swimsuit as several of the hotels have swimming pools.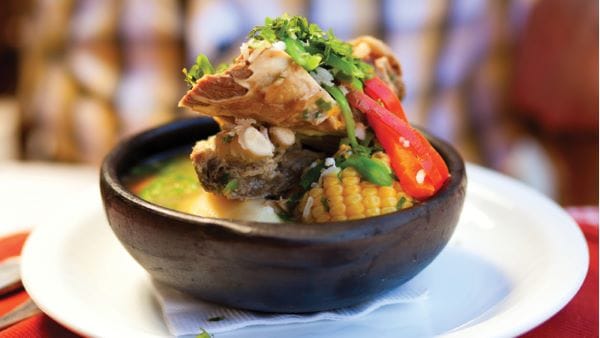 You're in for a treat as you sample the delicious flavours of South American cuisine. The climate provides the area with a wide variety of fruits, vegetables and meats to be sampled and savoured.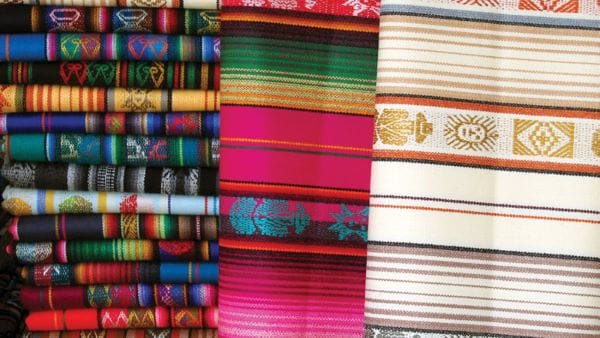 Peru provides one of the greatest shopping experiences in all of South America with its diversity of products. You will find many handicraft markets as well as top end ceramic shops, art galleries, jewellery stores and clothing boutiques, particularly in Lima and Cuzco. The Andean heritage is still very alive in Peru. Look for colourful Andean textiles in the form of blankets, ponchos, shawls, and scarves.
Brochures that Feature Our South America Tours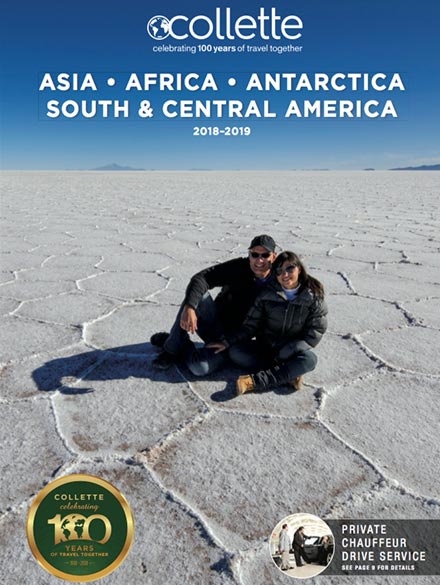 Exotics
Iconic sites including many small group adventures to Asia, Africa, Antarctica plus Central & South America
Destinations in South America
Chile
This long and narrow country offers a variety of different ecosystems to explore. From the world's most arid desert in the north, lush forests and coastal shores, to the frozen land in the south that is home to penguins, the activities are endless. Whether it's sighting volcanoes, horseback riding or simply sipping on the world renowned wine, an adventure awaits. Speaking of wine, Chile has many vineyards and over 20 different types of grapes – a wine tasting is a must.
Argentina
You've got it all when you travel to Argentina. Capture the spirit of the heroic gaucho one minute, and the passion of a sensual tango the next. Whether it's the romanticism of Buenos Aires or the scenery of Patagonia that lures you, each region of the world's eighth largest country promises a striking flavour.
Antarctica
Although myths of a Terra Australis (Southern Land) date to the time of Aristotle, the first confirmed sighting of the 7th continent did not occur until 1820. You can't say that about the Poconos. A trip to Antarctica is much more than a chance to get away for a few days. For many people it's a defining moment. To seasoned travellers it might mark the crowing achievement to years spent seeking out singular destinations. Others might have worked hard and saved for years for one big holiday. Well, they don't get any bigger than this. Even the most hearty world traveller might say, "I've been everywhere." But few can say they've been to the "White continent," or elusive 7th continent. Crossing the Drake Passage provides a great thrill for many passengers. Sir Francis Drake, circumnavigated the globe in 1580, and this remote spot where the oceans meet sets the tone for the trip. When the last great wilderness comes into view the true adventure begins. The stark beauty and rare wildlife of Antarctica make it a place like nowhere else. The original Antarctic Treaty was signed in 1959 by twelve countries. The continent itself has become a monument to international cooperation and what we can do as a species. This is a pure and vast land, brimming with mystery and culture and unrivalled sights.