Welcome to Costa Rica (Rich Coast), a place teeming with an endless variety of life. From the inspiring rainforests to majestic volcanoes to fine sandy beaches and lovely resorts, discover the wonders of a tropical paradise when you travel to Costa Rica. Upon arrival you will understand why this has become the world's most popular eco-destination. This Central American nation still protects 25% of its land.
Explore More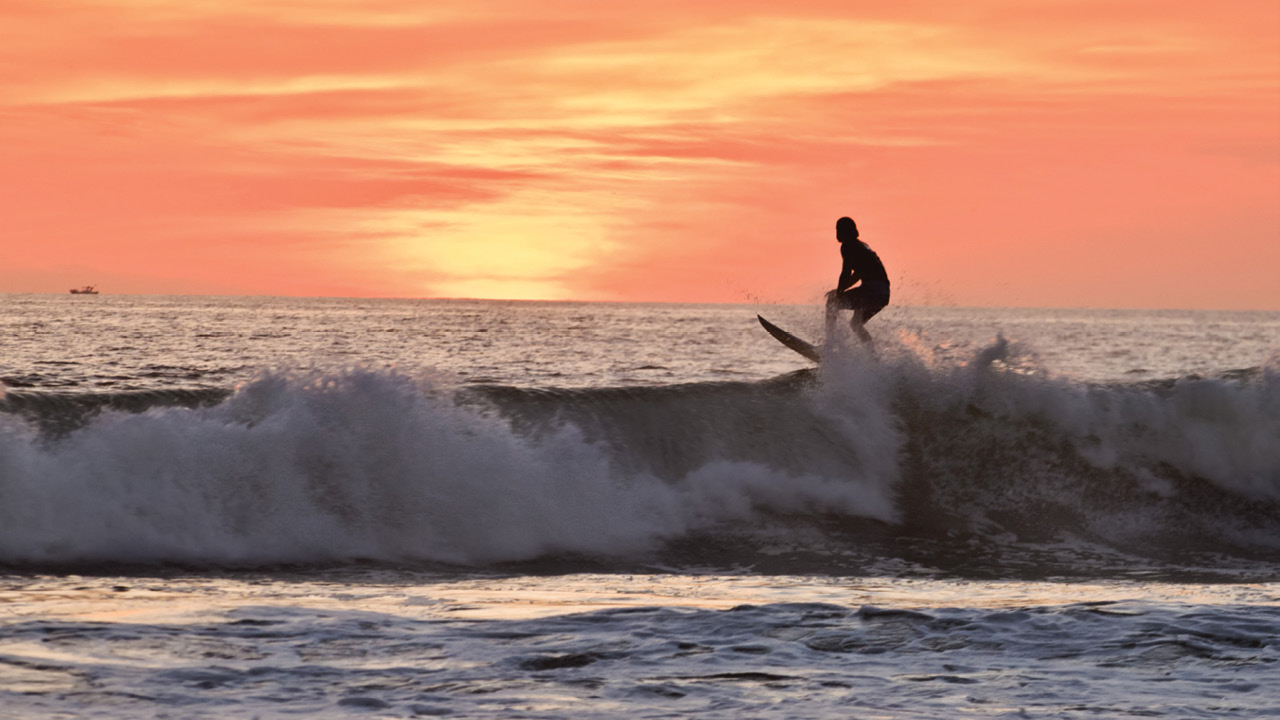 Guanacaste:
One of the most popular provinces in Costa Rica, it is called the tropical paradise. Located in the far northwest corner of Costa Rica, it is not only diverse, but exotic as well. It lies between two mountains with a beautiful sandy coast. Its hot and dry climate makes it a popular location for surfers trying to escape the cold winter months in the northern latitude.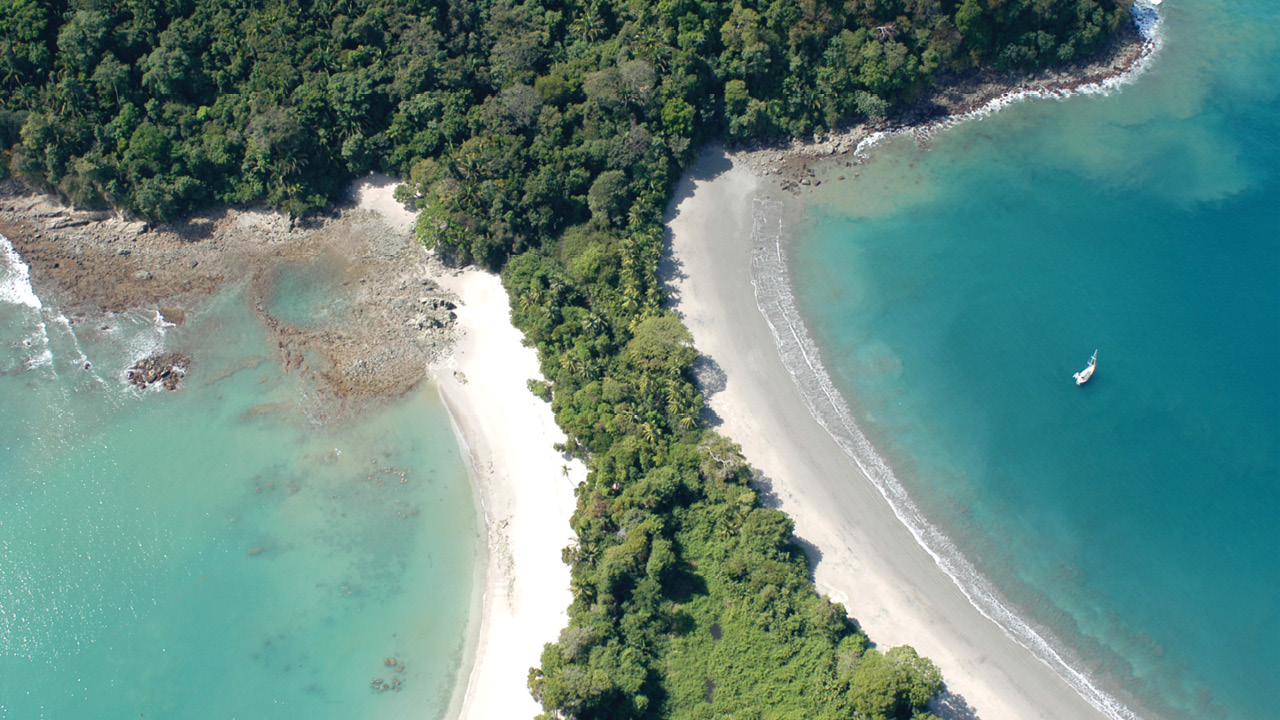 Manuel Antonio National Park:
This is the smallest of Costa Rica's national parks, but it is considered one of its best. It is recognized for its vast biodiversity and is home to many of Costa Rica's endangered species. It features lush tropical forests, lagoons, mangroves, and white sandy beaches. You'll find well-marked trails that allow visitors to explore freely, but there they limit the amount of visitors because of the park's popularity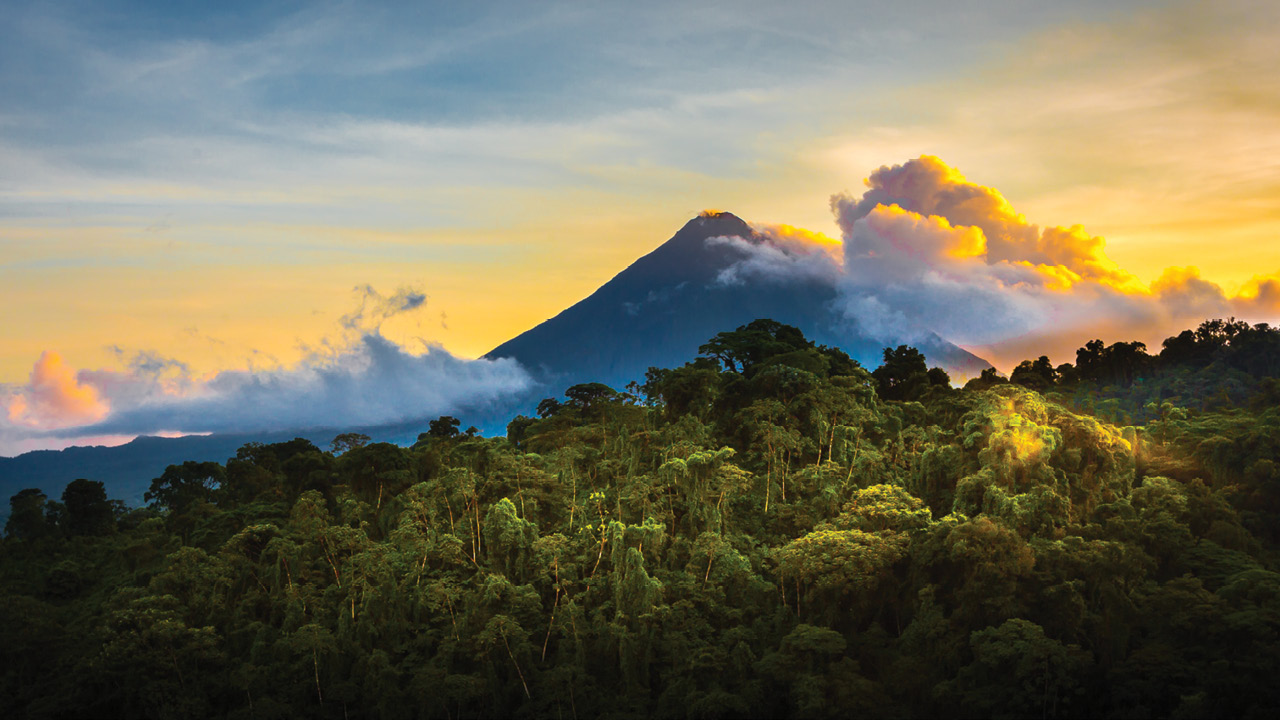 Arenal Volcano:
Currently lying dormant, this massive, ancient volcano was the country's most active volcano for over 40 years. Looming over the landscape, Arenal dominates the horizon in the rainforest. Around the volcano you can visit the wildlife refuge, take a sky travel, raft the river, or repel a waterfall.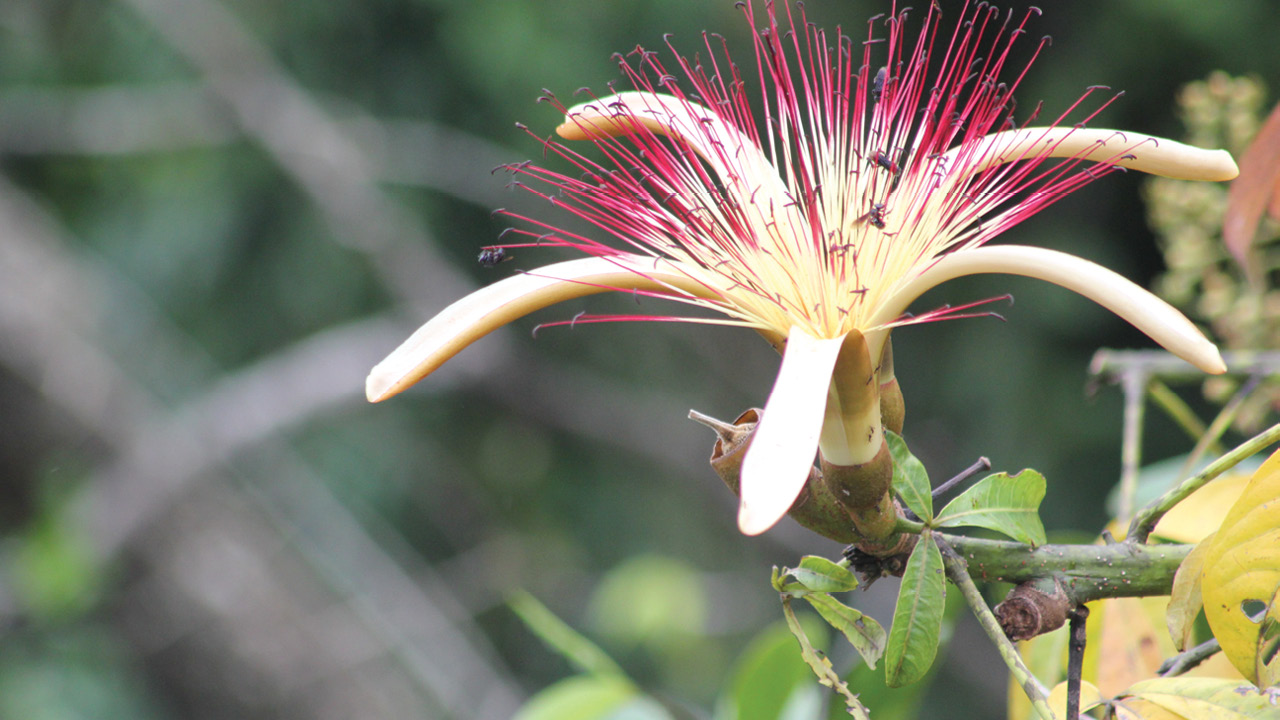 Tortuguero National Park:
This Park is unique as it is better travelled by boat rather than by foot. There are boat tours or kayak and canoe rentals available for visitors. There is a trail that travels along the beach where you can observe turtle nesting in their natural habitat. Other than turtles you will also find a variety of animals here such as jaguars, macaws, tapirs, and over 300 species of birds, reptiles, and other mammals.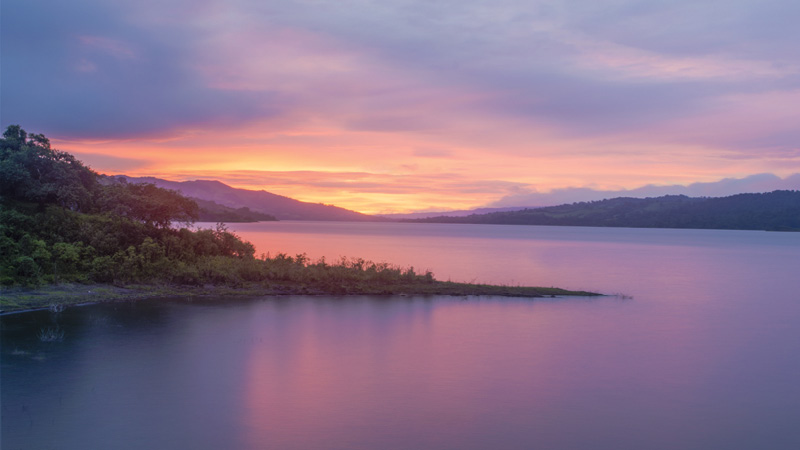 Lake Arenal Cruise:
This vast and pristine lake sits at the base of the majestic Arenal Volcano. It is considered the country's most spectacular lake offering numerous water activities and of course a beautiful view. They have a multitude of cruises such as a volcano viewing and nature tour, romantic sunset cruise, fishing excursion, or bird watching cruises.
Tamarindo Beach:
Once a sleepy fishing village, it has grown into the area's most developed and accessible tourist town. This sun-drenched setting consists of soft beige sand, tide pools, and some of the most stunning sunsets. The beach hosts several international surf competitions. Besides surfing, the main activities to do here are sport fishing, scuba diving, snorkelling, swimming, and horseback riding.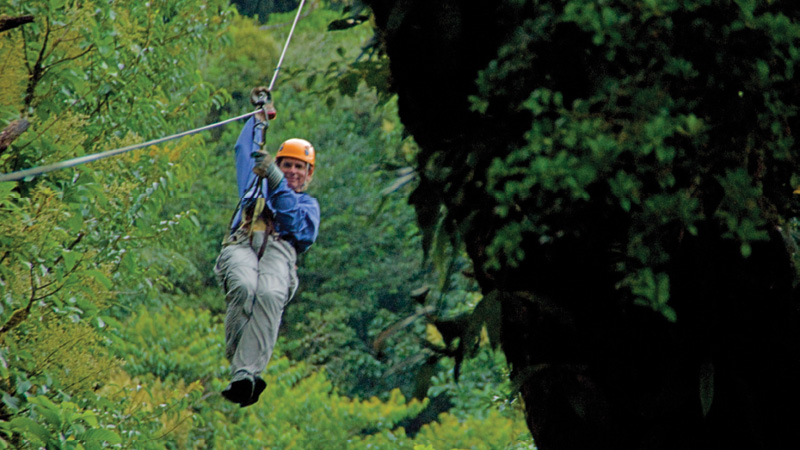 Monteverde Cloud Forest (Hanging Bridges):
The skywalk is a combination of suspension bridges and walking trails that bring you through the lush Montverde rainforest. There are six bridges and the trails are about a mile and a half long. Local guides lead you on the tour teaching you about ecology. The canopy of this tropical forest was widely unknown due to its towering height until these suspension bridges were created and opened up a whole new world to visitors.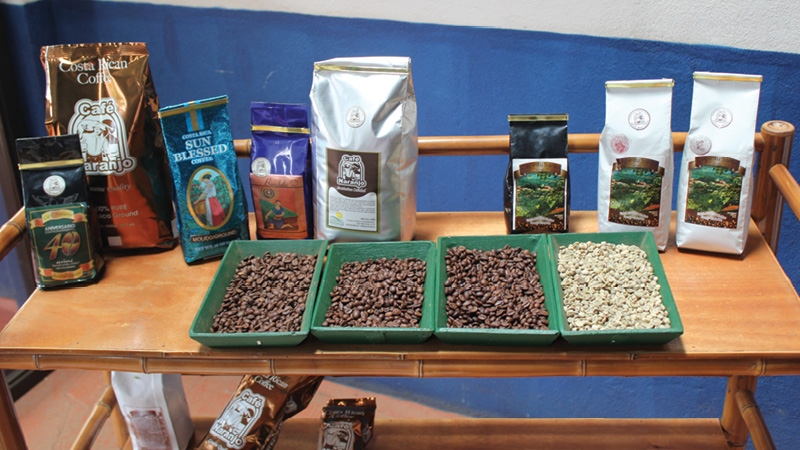 Coffee Plantation:
Costa Rica is known for its impeccable coffee. The coffee bean is socially, economically and politically important to the country. The highland areas surrounding San Jose and the Tilaran Mountain range is where you will find many coffee plantations as they have the ideal climate for growing coffee. To fully understand the importance, take a plantation tour that gives you a chance to try the world's freshest cup of coffee.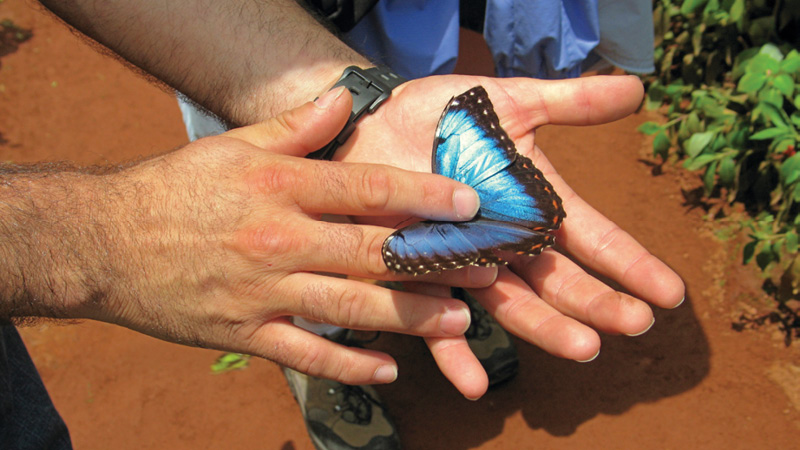 With some free time in San Jose I would visit the popular Spirogyra Butterfly Garden, a small piece of paradise.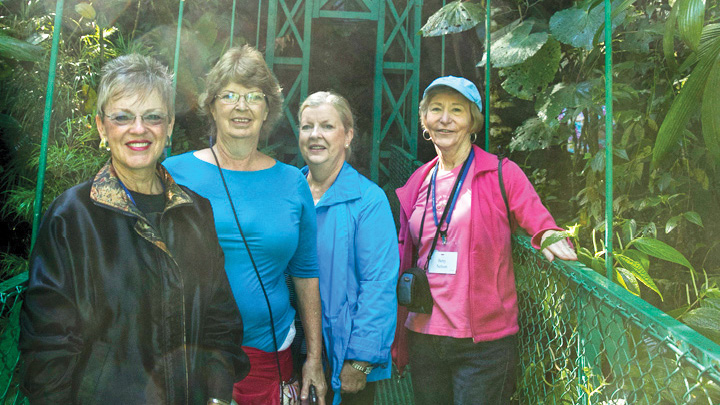 When packing, think in layers to account for temperature changes. I also highly recommend a raincoat or poncho and sturdy shoes you can get wet. It's called a rainforest for a reason!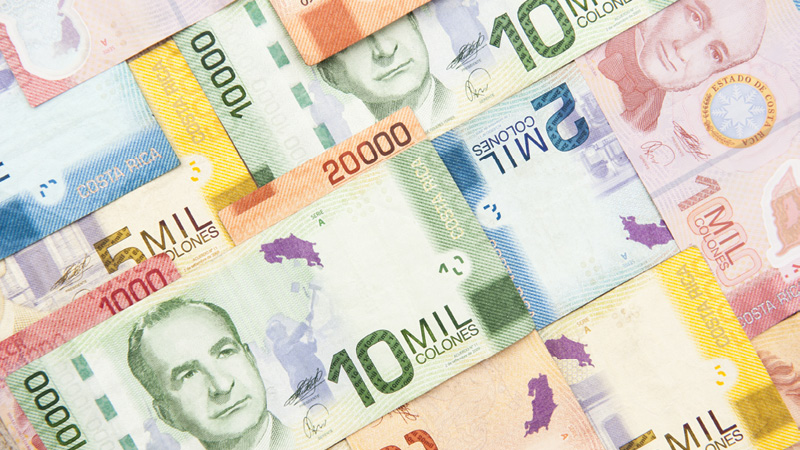 The local currency of Costa Rica is the Costa Rican Colon. US dollars are also widely accepted in most tourist areas, though colones may be required for some small purchases.
Featured Tours to Costa Rica
See Our Travellers On Tour
Brochures that Feature Our Costa Rica Tours