A gem of the Iberian Peninsula, Portugal is a paradise. On the coasts, sun-soaked beaches meet breathtaking hillside towns all down the edge of the Atlantic Ocean. In the cities, ancient structures rise up shoulder-to-shoulder with modern living. Everywhere you turn, you can find mouth-watering food paired with delicious local wines, medieval architecture paired with Moorish artistic influence, and friendly locals paired with charming attitudes. No matter what you seek, when you go, where you look, or how long you stay, Portugal offers something for every traveller.
Explore More
Tour Manager Angela's heart is in Spain and Portugal
What makes Tour Manager Angela so proud to be from the Iberian Peninsula? She has a deep love for the landscapes, the cuisine, the people, and the culture. Hear how Angela gets to show travellers the cultural roots of her home, and how that makes her life as a Tour Manager special.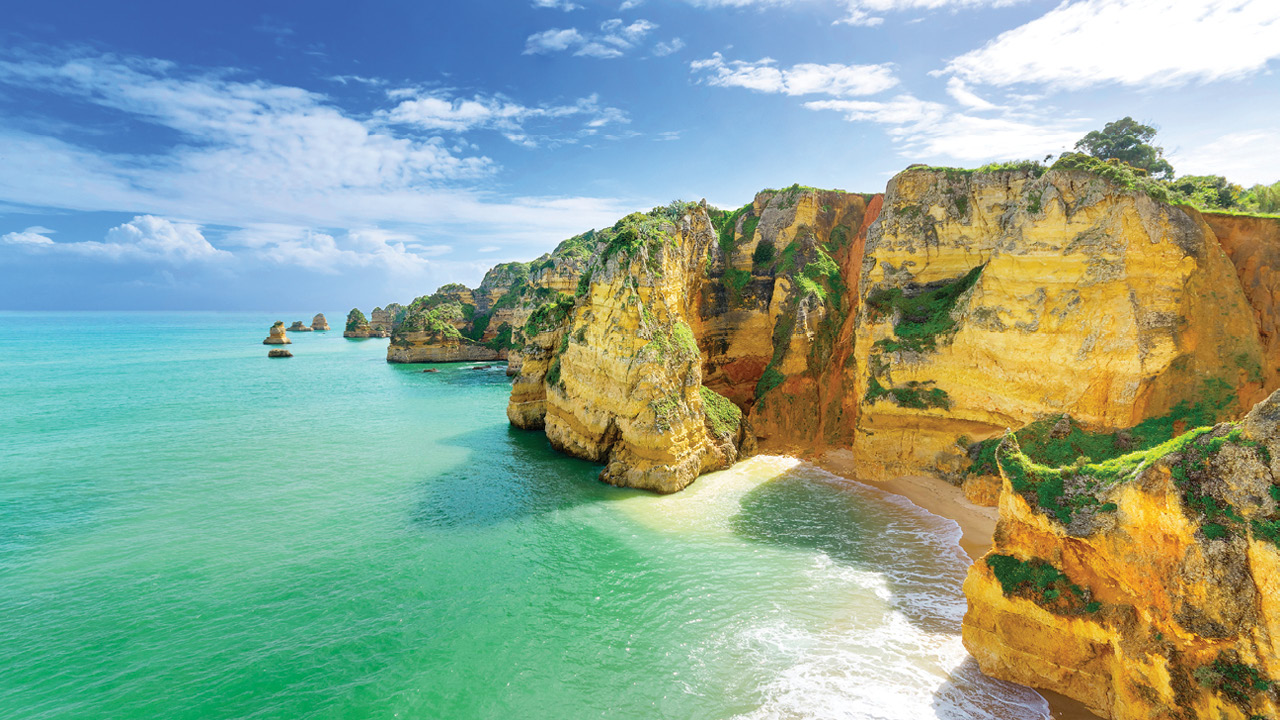 Algarve:
The Algarve is alluring for its stunning coast and laidback feel. Coastal Algarve receives much acclaim for its breathtaking cliffs, golden beaches, scalloped bays and sandy islands. But it is also rich in history. There are Moorish and Renaissance influences abound. Here, the famous voyager, Prince Henry the Navigator, began his explorations and Vasco da Gama sailed in 1499 on his epic voyage of discovery. The enchanting inner Algarve boasts pretty castle towns and historic villages, cork tree– and flower-covered hillsides, and birdlife.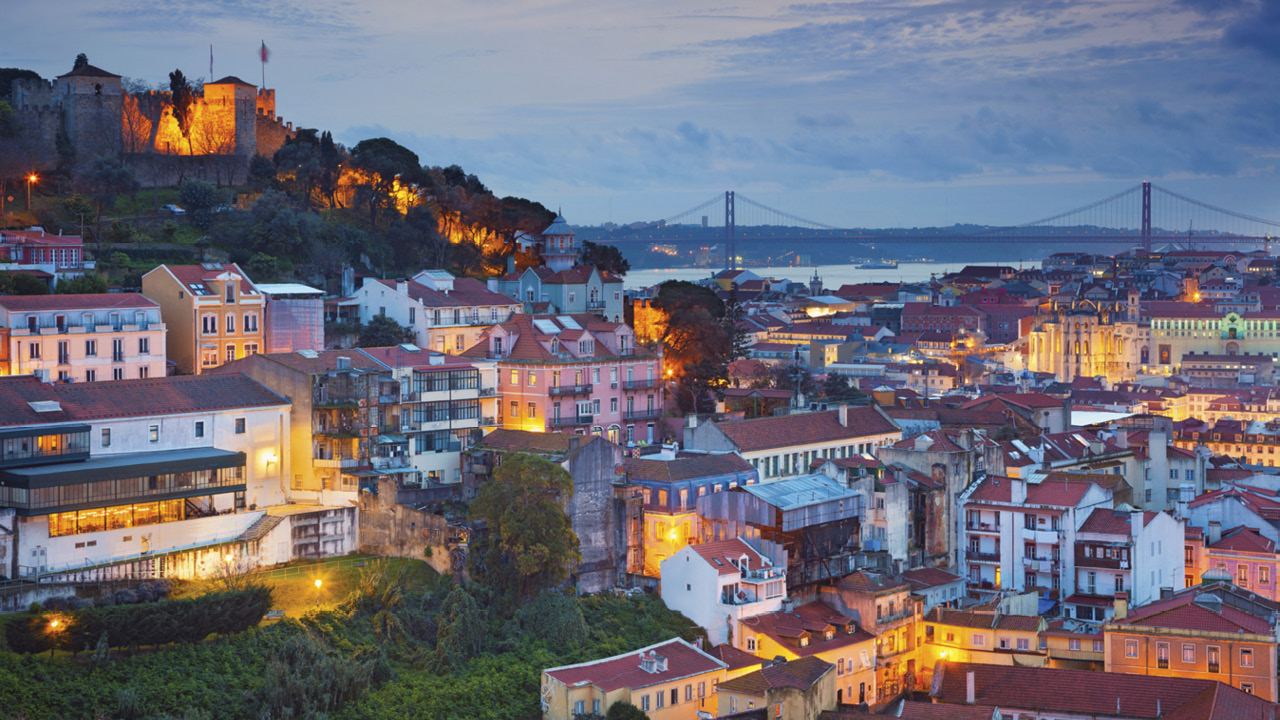 Lisbon:
Spread across steep hillsides that overlook the Rio Tejo, Lisbon offers all the delights you'd expect of Portugal's star attraction, yet with half the fuss of other European capitals. Gothic cathedrals, majestic monasteries and quaint museums are all part of the colourful cityscape, but the real delights of discovery lie in wandering the narrow lanes of Lisbon's lovely backstreets. The Lisbon experience encompasses so many things, from enjoying a fresh pastry and bica (espresso) on a petite leafy plaza to window-shopping in elegant Chiado. It's mingling with Lisboêtas at a neighbourhood festival or watching the sunset from the old Moorish castle.
Azores:
In the blue Atlantic Ocean, between Europe and America, the 9 islands of the archipelago are an autonomous region of Portugal. Rich in culture, abundant in wildlife and one of the best whale watching spots in the world. The array of activities offered means you could be visiting a UNESCO World Heritage site one day, walking up a snow-capped mountain and soaking in thermal rock pools the next day, and then swimming with wild dolphins and watching sperm whales the day after. Whether you are an outdoor enthusiast, nature lover or just want to relax on a beautiful exotic island, The Azores is an archipelago of lush green volcanic islands ready for you to explore.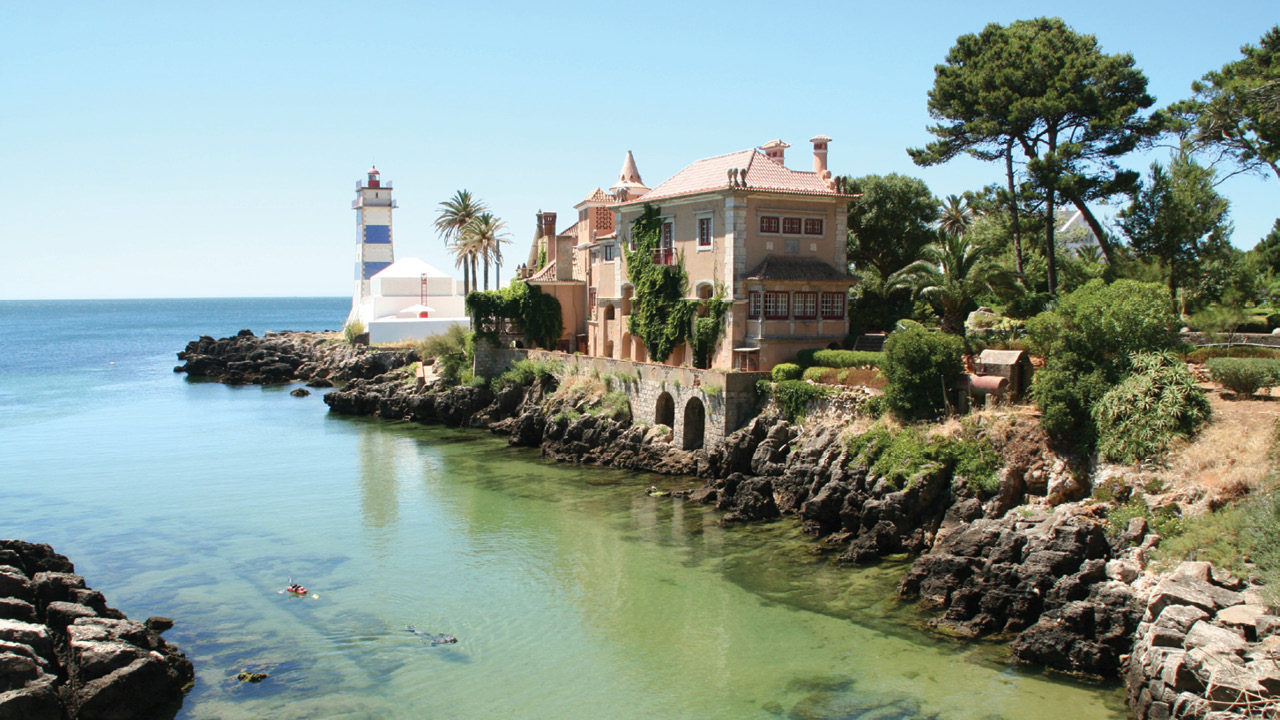 Portuguese Riviera:
The Riviera stretches from Lisbon and Cascais. The coastline has become a place where the elite vacation between September and October, and a popular tourist destination for its chic look. Removed from the city, the Lisbon coastline is easy access to all the culture that Lisbon offers. It has become a hotspot for major international celebrities from the world of fashion, sport, and entertainment. The Riviera is also known for its world-class conditions for surfing.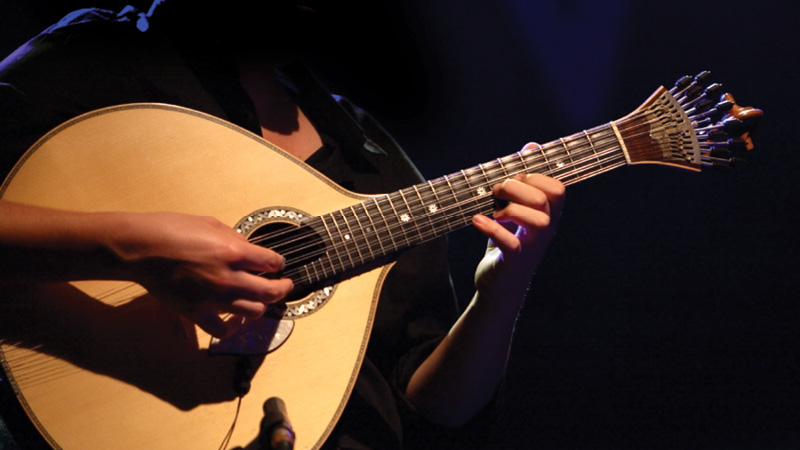 Fado Performance:
Fado is a popular style of music in Lisbon, Portugal. In Lisbon, Fado is always sung by a solo performer, while in other regions of Portugal it is typically performed in a group. Fado can be traced back to the 1820s, but it is said to have much earlier origins. This style of music has a dramatic sound with lyrics that speak of the struggles of daily life, and the melodies, performed by string instruments, are melancholy.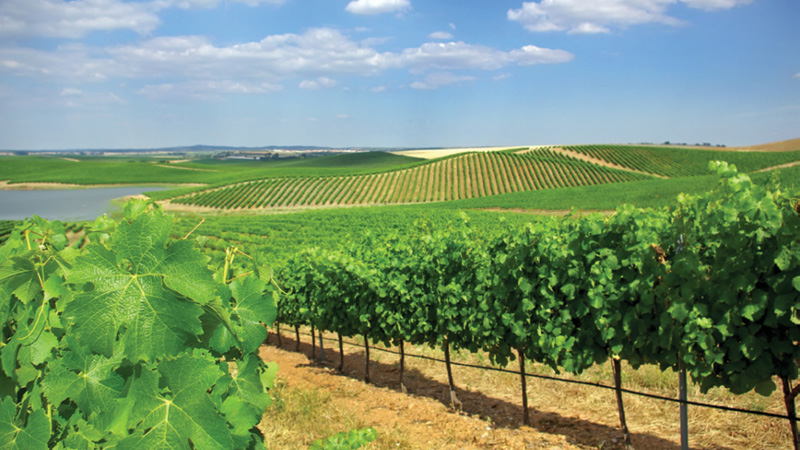 Alentejo Wine Region:
The Alentejo region is a land reminiscent of Tuscany, with its vast landscape dotted with vineyards, cork oaks and olive trees. The land has seen occupation of the Romans and Moors which is reflected in the well-preserved city of Evora, a UNESCO World Heritage site. Wine is perhaps its biggest treasure. Here there are more than 250 wine producers who create aromatic, fresh white wines and more intense, smooth, ruby reds.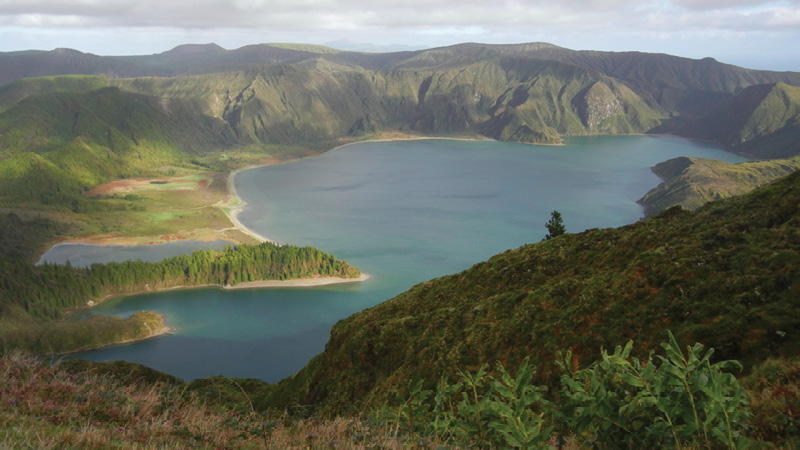 São Miguel Island:
Known as "The Green Island," this is the largest in the archipelago. Dazzling lakes, sandy beaches and dramatic mountains provide a stunning backdrop while tea plantations and pineapple groves make full use of the hillsides. Visit fascinating villages like Furnas, built inside a volcanic crater; and geological wonders such as Sete Cidades, twin crater lakes linked by narrow passage. It is also an excellent base from which to explore the wide variety of outdoor activities that make The Azores a top destination.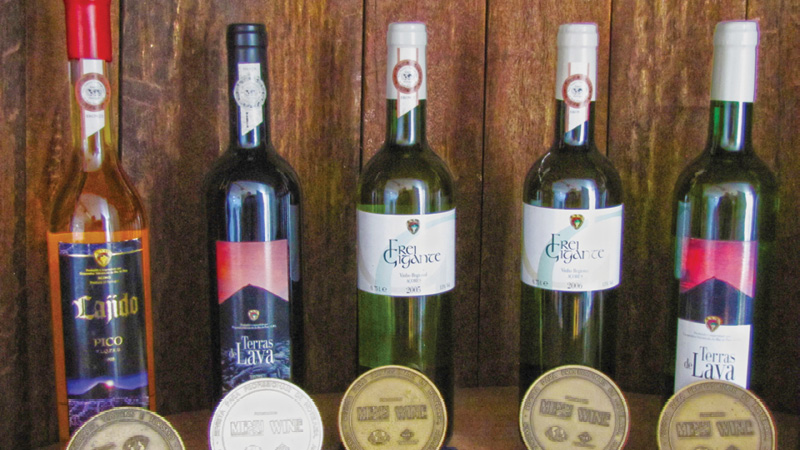 Pousadas:
Similar to Spain's paradors, Portugal's pousadas began to operate in the mid-20th century and showcase a true taste of their location. In addition to regional hospitality and cuisine, these beautiful hotels — often in idyllic locations — offer visitors a sense of history, culture and tradition. They are uniquely Portuguese and reside in some of the most beautiful areas; some actually sit in the shadows of historic monuments. These luxurious accommodations highlight great attention to detail, exceptional service and warm hospitality. From historic castles and former monasteries or convents to palaces and fortresses, they embody the Explorations concept of accommodations that capture the spirit of your destination.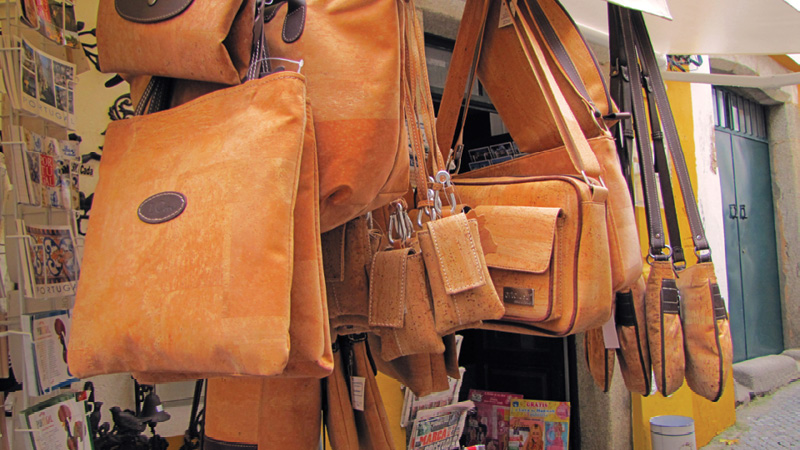 Something you may not know is that Portugal produces about 50% of the world's cork. In fact, the Algarve is considered to have the best cork in the world. They make items from shoes and belts to umbrellas. It is a fun souvenir item to take home and is sure to be a conversation piece.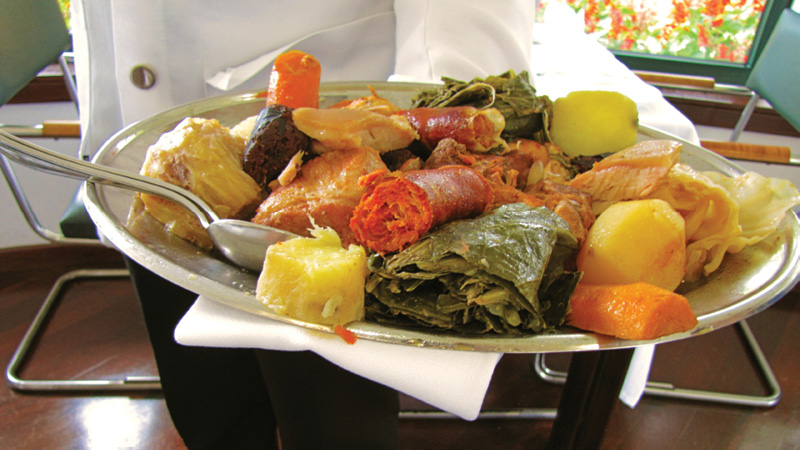 When dining in Portugal it is important to know that it is customary that servers bring over small dishes of olives, bread, cheese and/or cold meats when you sit down. But wait, they are not free. You must politely send them back untouched, otherwise you will be charged. Usually they aren't expensive, but they will show up on your bill.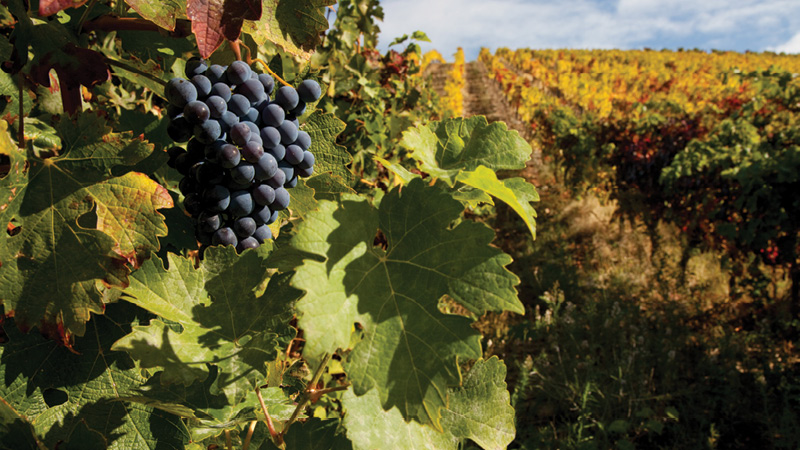 Portugal has over 500 grape varieties. They are famous for their wine and the great variety with 11 different wine regions. From world-renowned rich sweet Port wine to the light crisp white Vinho Verde, you will have an abundance of types to try.
Brochures that Feature Our Portugal Tours