It was Mark Twain who said, "Catch the trade winds in your sails. Explore. Dream. Discover." And in our hearts, we strive for experiences that allow us to be explorers who step beyond the well-worn path and discover the world and all its secrets. Our tours to more rugged and wild locales allow you the chance to do just that.
The Plains of Africa
On this tour, embark on a safari and see the majestic lions, elephants, leopards, buffalos, and rhinoceroses that roam the grasslands of Kenya and Tanzania. Feed herds of giraffes and fall asleep to the sounds of the Aberdare National Park at The Ark in Kenya. As you explore the wilds and search out the Big 5, capture that spirit of excitement across every rugged acre of this truly spectacular experience. View tour.
Treasures of Egypt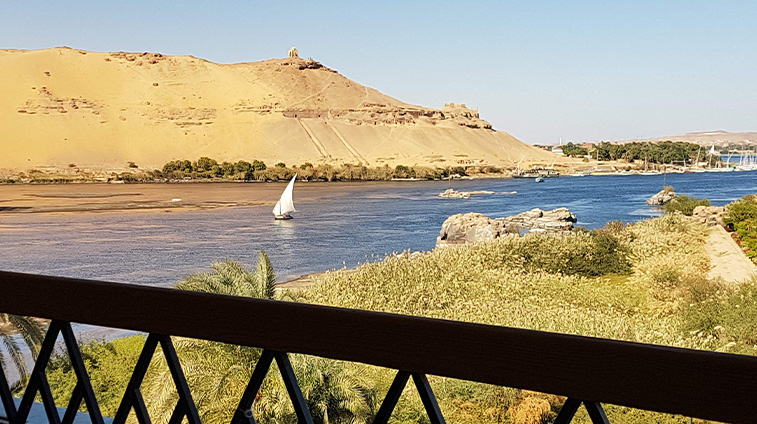 Up the long and winding Nile River, find yourself in the land of Egypt – and connect with ancient history along the way. Walk the steps of ancient queens and pharaohs as you venture to the great Pyramids of Giza. For a bit more adventure, you may even choose to head through the dark and mysterious Robber's Tunnel and straight into the largest of the three pyramids. Explore the tomb of the great Tutankhamen. Kick back on a Nile cruise and reflect on a truly adventurous experience. View tour.
Colors of Morocco
Follow us across the mighty Sahara to beautiful Morocco. Explore Fes, one of the holiest cities in the world, and meet some friendly donkeys and mules in the local marketplace. Voyage to our desert camp via 4x4 jeep and spend a day exploring the vast, open desert – reminiscent of ancient explorers. In Marrakech, get a true taste of Moroccan hospitality during an interactive cooking class at a local women's cooperative. View tour.
Icelandic Adventure
Encounter a land of untamed beauty and wonder—a land forged by fire and ice! In Iceland you'll visit the stunning Golden Circle and Thingvellir National Park. Then see the awe-inspiring Geysir thermal field and hear the icy roars of the Gullfoss Falls. Connect with nature as you partake in a whale watching expedition in Skjálfandi Bay and swim in the famous Blue Lagoon. View tour.
Trips of a lifetime. That's what these tours are. Exploring ancient tombs, roaming across the desert, going on safari – these are the great moments you'll have forever, that will always feel vivid because they're so unique. So when you're making your travel To Do list – I hope these experiences are on there.