where you'll
need

to go next

Collette is proud to showcase our New Tours for 2019 and 2020, displaying the fresh, exciting and engaging new travel experiences that are guaranteed to wow. We've had our Product Designers journeying across the globe, to show our travelers both new experiences and new perspectives on the familiar.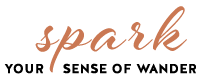 This is your time to head off the well-known path and appreciate all the extraordinary moments held in the everyday. It's time to wander, to wonder, and to awaken your soul. It's time to experience small group travel, reinvented.

The Novelties of Northern Spain
From $3,599 10 Days 11 Meals
Tour Gem:
Take a Full Day to Explore San Sebastian
Be swept away by the allure of golden beaches and lush hillsides, and indulge in San Sebastian's world-class culinary scene.

Switzerland: Hidden Trails & Majestic Peaks
From $3,999 10 Days 12 Meals
Tour Gem:
Get an All-Access Pass to Swiss Culture
Your First-Class Swiss Travel Pass includes more than just access to the Swiss Rail. Use it to visit museums, ride mountain trams, and more.

Experience Colombia
From $2,649 10 Days 14 Meals
Tour Gem:
See a Neighborhood Transformed by Art
Walk the streets of Comuna 13 with a neighborhood resident, to see stunning murals and learn about Comuna 13's promising future.

Italy's Bella Vita
From $3,999 9 Days 11 Meals
Tour Gem:
Venture Through Tuscany on Two Wheels
Tour Tuscany's olive groves and vineyards from the seat of a Vespa, as you're led through the countryside by a local expert guide.
Classical Greece
From $1,999 10 Days 15 Meals
Tour Gem:
See the Acropolis, Up Close or From a Distance
The Acropolis is a must-see, but you choose how. Walk among its columns, or, take in the entire breathtaking hill from nearby Pnyx.
Memorials of World War II
From $3,249 10 Days 12 Meals
Tour Gem:
See First-Hand the Devastation of D-Day
Look out over Pointe du Hoc, a fortified German position on D-Day that is now an otherworldly landscape, pockmarked with artillery craters.
Spain & Morocco
From $2,799 13 Days 18 Meals
Tour Gem:
Witness Cultures Melding at the Royal Alcazar of Seville
Let the stunning Moorish influence on Andalusian Spain sweep over you, with intricate architecture that perfectly melds two cultures.
Greenland & Iceland
From $4,999 9 Days 17 Meals
Tour Gem:
Cruise to the Iceberg Capital, Ilulissat
As your ship makes its way to dock outside Ilulissat, you'll discover icebergs floating along the icy waters of the Ilulissat Icefjord (UNESCO).
Painted Canyons of the West
From $2,999 9 Days 11 Meals
Tour Gem:
Dine with the Desert's Beauty on Full Display
Sit for an unforgettable meal at Majestic View Lodge, which lives up to its name. The lodge overlooks a desert landscape unlike any other.
Treasures of Europe
From $3,449 12 Days 15 Meals
Tour Gem:
Dine with the Best Views of Paris Possible
Settle in to an elegant dining experience inside a landmark known the world over – The Eiffel Tower.
Bluegrass Country & the Smoky Mountains
From $2,499 10 Days 12 Meals
Tour Gem:
Soak in the Smokies' Natural Grandeur
In the Great Smoky Mountains National Park, stand in awe of the beauty and majesty of America's wild side.
La Belle Seine
From $3,699 9 Days 20 Meals
Tour Gem:
Experience the Medieval Mystique of Rouen
See the charm and grandeur of medieval architecture thrive in the capital of Normandy, where Joan of Arc met her legendary fate.
Spotlight on Santa Fe
Coming Soon!
Tour Gem:
Carve out Time for Bandelier National Monument
See the spectacular cliff dwellings of the Pueblo people of the southwest, carved into the rocky mountainsides in the 15th century.
Spotlight on Montreal
From $1,399 5 Days 7 Meals
Tour Gem:
Tour Montreal's Mouth-Watering Mile End District
Meet up with a local foodie for a culinary cultural adventure and explore the influences of Jewish, Italian and French cuisine in Montreal.