National parks are magnificent places where one can stand in awe of Mother Nature's bold, beautiful work and be inspired, uplifted and humbled all at once. We, as citizens of planet Earth, should bear witness to as much of this natural grandeur as we can. Bring the people you love. Make memories. Go back and do it all over again.
Arenal Volcano National Park, Costa Rica
A visit to Arenal volcano and Lake Arenal make for a delightful and relaxing trip full of beauty and wonder. Lake Arenal is one of the largest and most important in Costa Rica and the massive volcano is awe inspiring. Visitors enjoy taking in picturesque countryside, incredible ocean views, lush tropical flora, and walking along fine sandy beaches or soaking in the soothing waters of hot springs.
Yellowstone National Park, USA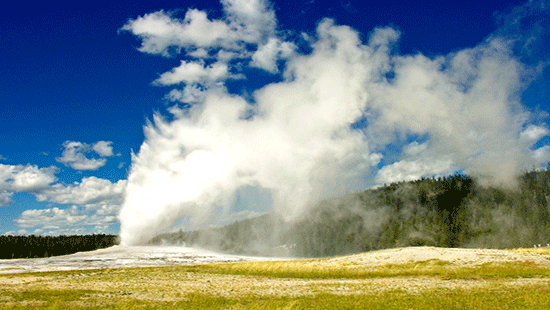 Yellowstone National Park is home to the world famous Old Faithful Geyser. The park spans across 3,470 miles and it's treasured for its hot springs and free roaming herds of buffalo, as well as a multitude of other incredible wildlife and scenic delights. A drive around reveals the park's unspoiled natural grandeur, but don't miss out on seeing Old Faithful when it erupts a fountain of steam way up in the air.
Cinque Terre, Italy
Cinque Terre is a UNESCO World Heritage Site which means that it is a valuable and protected place on earth. Feel like you've stepped back in time when you visit this collection of 5 colorful medieval villages sitting high on the edge of the sea. You'll also find forests, amazing hiking trails and beautiful sandy beaches. Cinque Terre has something for every traveler.
Plitvice Lakes, Croatia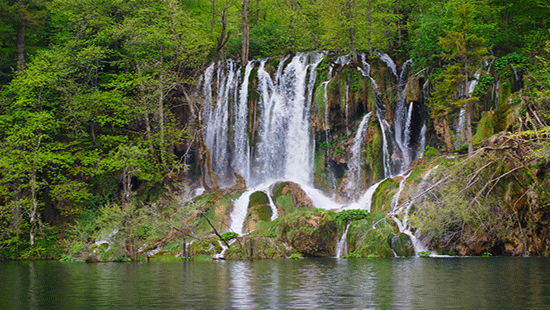 Inspiring scenery abounds as you travel among 16 terraced lakes that are connected by a series of waterfalls and free flowing cascades. All of this magnificence is surrounded by dense forest with abundant and diverse plant life, including the lady slipper, one of the most beautiful types of orchid in the world. Not only is it one of the best places to see rare and protected plants, it's also home to 50 mammal species. Take a boat cruise right into the heart of this amazing place and make sure you bring your camera.
Kruger National Park, South Africa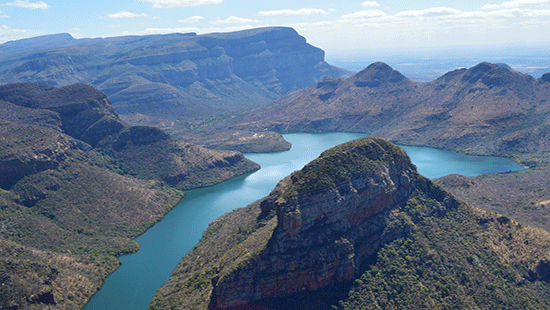 This is the largest game reserve in South Africa. It's absolutely loaded with scenic wonders, chief among them perhaps is the stunning Blyde River Canyon. It's the third largest canyon in the world and it's made mostly of red sandstone. It really pops against the triple mountain formation known as the Three Rondovals, named so because of their resemblance to the traditional round houses of the indigenous people.
If we described all of the national parks that we love, you'd be reading all day long. Take this list of just a few incredible must-see's, grab your camera and your hiking boots and hit the road. Explore!