This year marks the centennial birthday of the National Park Service, so we thought we'd get a few highlights together so that you have a handy list of the most iconic "must see" destinations. Pay a visit to as many of these US National Parks and witness their treasures as soon as you can.
Wyoming's Yellowstone National Park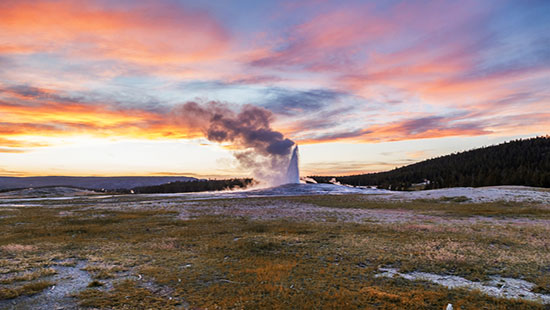 Yellowstone National Park is home to the world famous Old Faithful Geyser. The park spans across 3,470 miles and it's treasured for its hot springs and free roaming herds of buffalo, as well as a multitude of other incredible wildlife and scenic delights. A nice drive reveals the Yellowstone's unspoiled natural grandeur, but don't miss out on seeing old faithful when it erupts a fountain of steam way up in the air.
Wyoming's Grand Teton National Park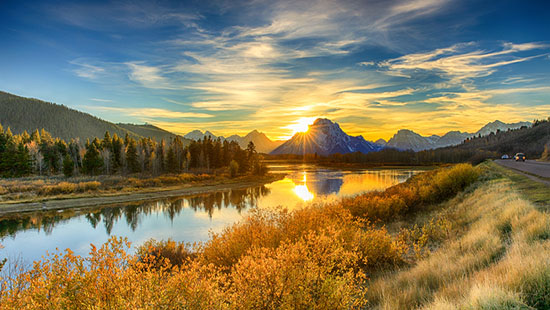 A national park since 1929, the Grand Teton National Park is as striking and stately as they come. The biggest of 12 Teton peaks in the park, the Grand Teton is the daddy of them all. While the other peaks reach up to around 12,000 feet, the Grand Teton reaches up an unbelievable 13,770 feet and soars over a mile above the valley of Jackson Hole.
Utah's Zion National Park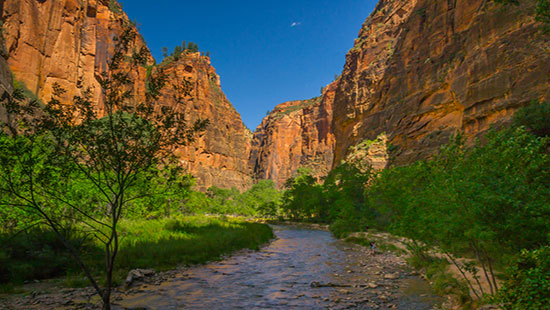 It's sheer magnitude and colorful red and white sandstone cliffs makes the Zion National park one of the most awe-inspiring in the world. An open-air tram takes awe struck travelers around to see the majestic scenery as it glides along beside the Virgin River and through the Zion Canyon, which is 2,400 feet deep and one-half-mile wide.
Utah's Bryce Canyon National Park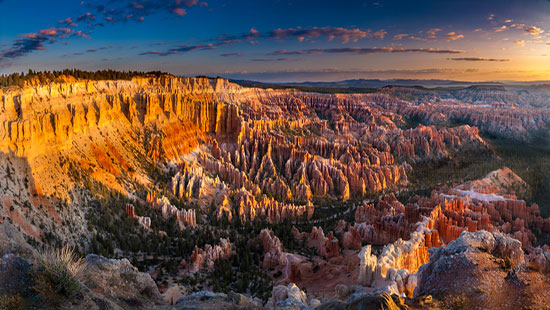 If you're into spectacular scenic wonders, Bryce Canyon National Park will not disappoint. You just can't miss visiting this park to see the Hoodoos, which are crazy looking formations created by eons of wind and water erosion. Adding to the impressive sight is the rock that's been oxidized by iron which tints it in glowing shades of orange and red.
Colorado's Mesa Verde National Park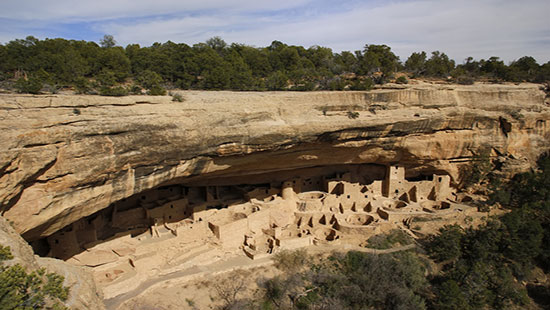 Theodore Roosevelt created Mesa Verde National Park in 1906. It's best known as the home of the ancient Native American Ancestral Puebloan civilization. A favorite spot to visit is the Spruce Tree Cliff Dwelling, which was built around 1211-1278. It's one of the largest and best preserved cliff dwellings in the world. It's fun to imagine what life would have been like there.
Colorado's Rocky Mountain National Park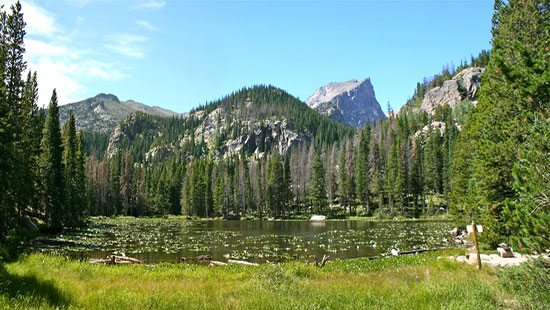 Here lies the definition of the word "panoramic." One of the largest parks in the United States, Rocky Mountain National Park features massive peaks and rugged canyons. Trail Ridge Road crests over 12,000 feet with many overlooks where you can view the majestic landscape. The park is split by the Continental Divide which gives each half different climates ranging anywhere from alpine tundra to deep lush forest.
Arizona's Grand Canyon National Park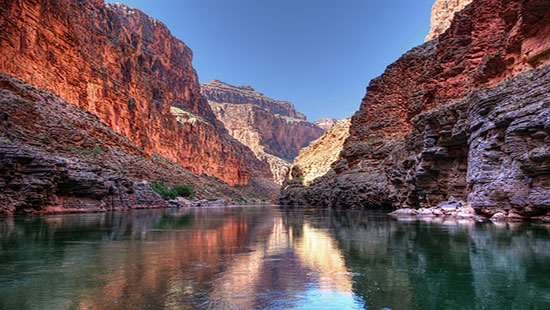 Upon visiting the Grand Canyon, Theodore Roosevelt declared "This is one of the great sights which every American, if he can travel at all, must see." Everyone seems to agree as the Grand Canyon gets about 5 million visitors a year. Visit and take in the impressive and breathtaking views at one of America's most iconic destinations.