Located along the equator on the eastern coast of Africa, Kenya's motto of "Magical Kenya" implies something extra special and that's exactly what you get. Kenya offers a diverse topographical landscape that encompasses dessert lands, savannahs, snowcapped mountains, lakes, valleys, volcanoes and white sandy beaches along its coast on the Indian Ocean with incredible activities suited to each. Although the capital city of Nairobi is as modern as they come, much of the culture of Kenya has remained timeless and unscathed by the fast past world of contemporary society. Being an African country one can't help but think safari and Kenya offers all kinds. From, wildlife and big game, eco and marine, cultural, bird and even golf you will surely find that the activity of eating becomes a culinary safari all its own. There is such an abundance of natural fresh produce and cultural diversity that make the cuisine of this nation an adventure all its own.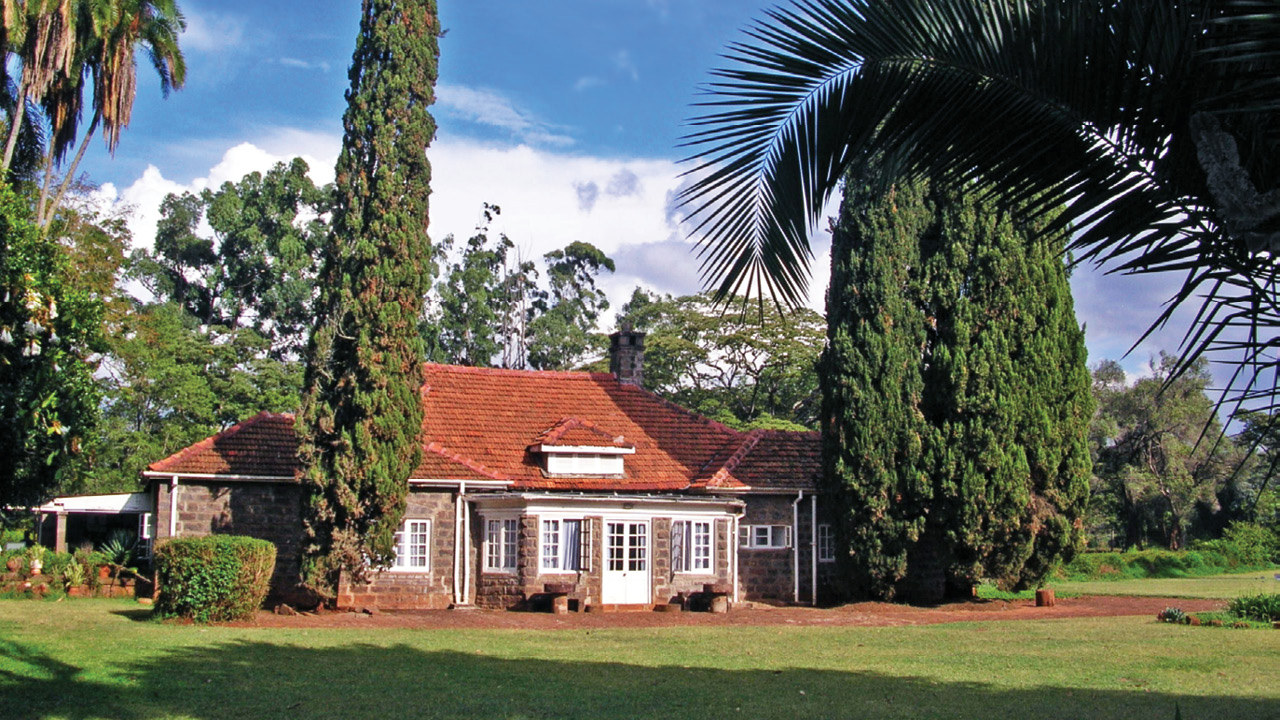 Karen Blixen Home (Out of Africa):
Karen Blixen is the author of the world renowned book Out of Africa. She left her home a long time ago, but it's still there, preserved as a museum and open to visitors daily. See the place where the book happened and imagine what it was like to be Karen Blixen in her lovely farmhouse.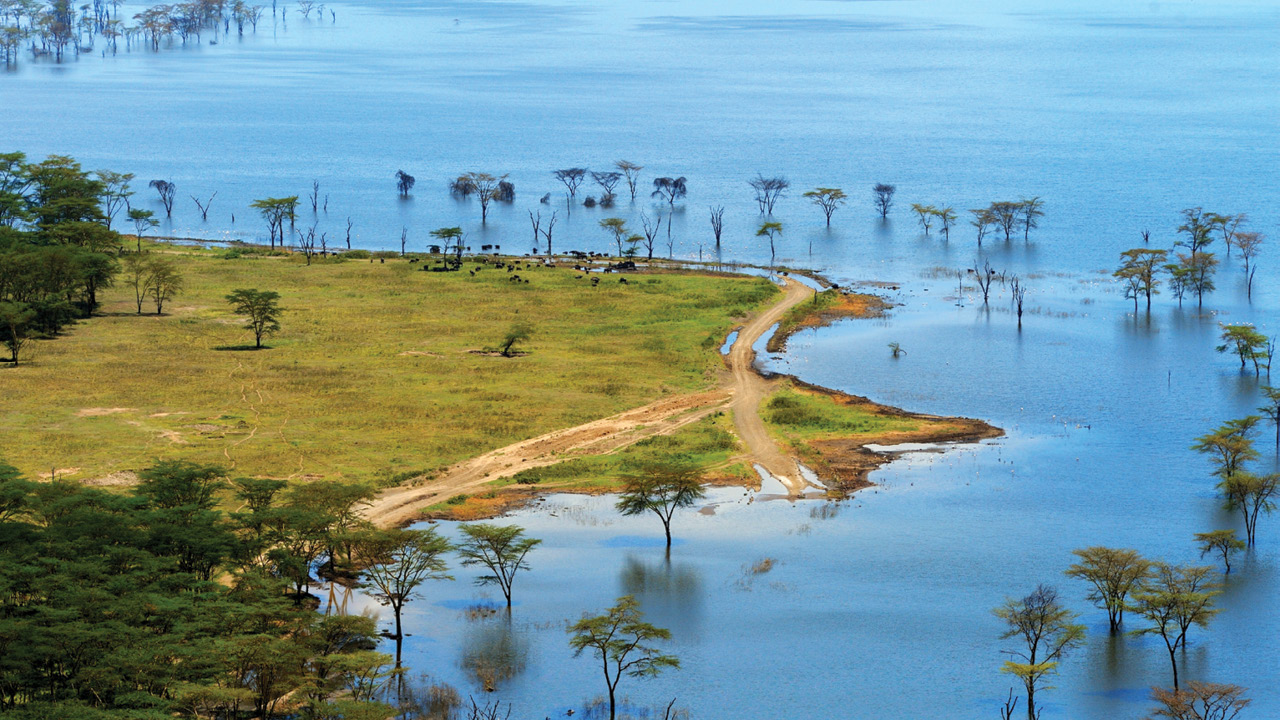 Lake Nakuru:
This lake has a wide variety of habitats and ecological diversity. The flamingo is a popular bird to see in the lake as well as other water birds. There are 56 different species and about 550 plant species. It also features a beautiful waterfall. There's a lot to take in here!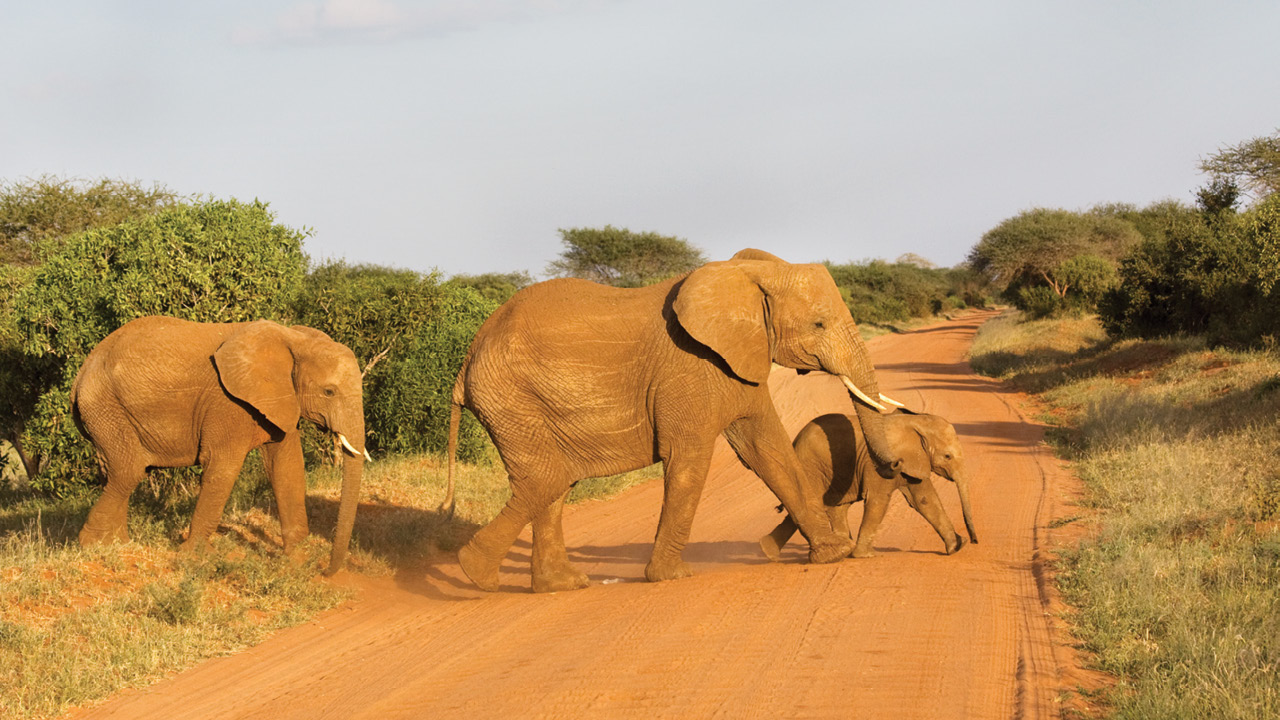 Big Five:
Numerous game drives take you out to catch a glimpse of the "big 5" (lions, elephants, buffalo, leopards and rhinos). Kenya is a great place to be for spotting these magnificent animals, as large numbers of them call the region home. How many of each can you spot?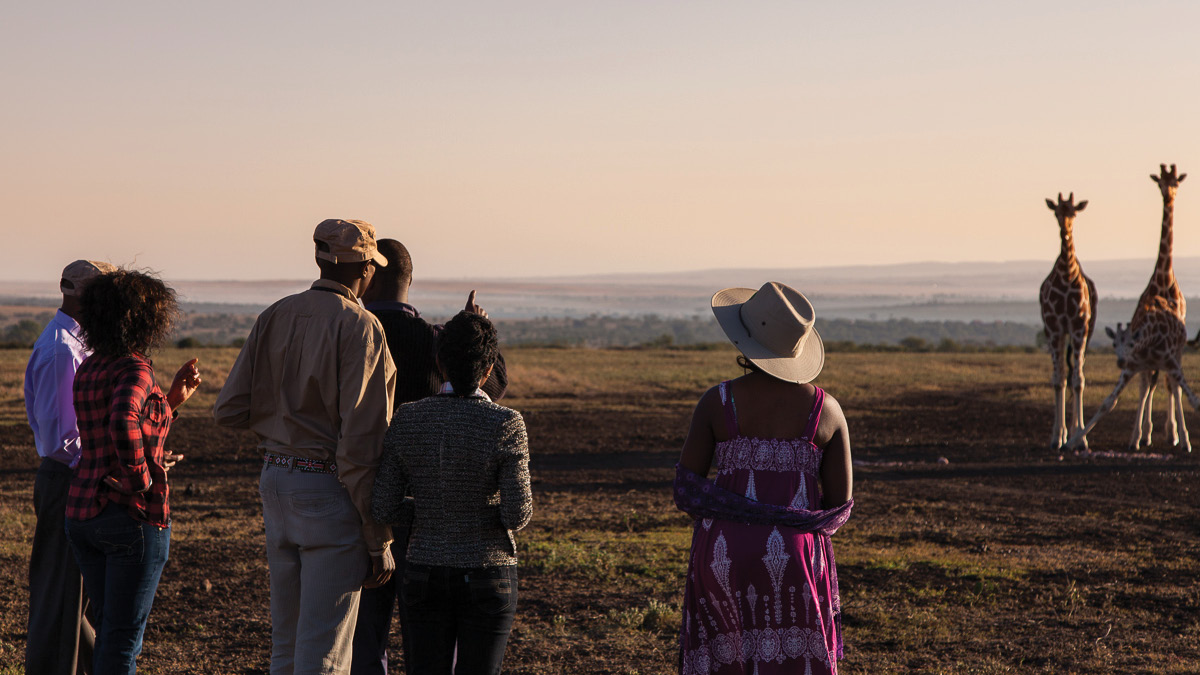 Aberdare National Park:
This is an ecologically diverse area with lush valleys and high peaks that reach up to 14,000 feet. It's also home to some of Africa's most exotic wildlife including two species only found north of the equator. Bring your binoculars and your camera. You won't want to miss a thing!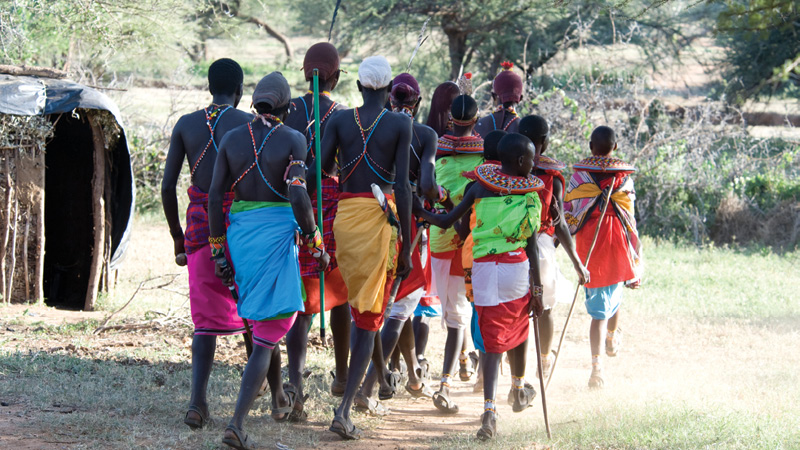 Samburu:
Life among this tribe of semi-nomadic pastoralists revolves around their cows, sheep, goats, and camels. Dressed in traditional red clothing, they are great cultural ambassadors who welcome tourists to participate in traditional ceremonies, food and dances. Pay them a visit and don't forget to purchase a handcrafted souvenir to remember them by.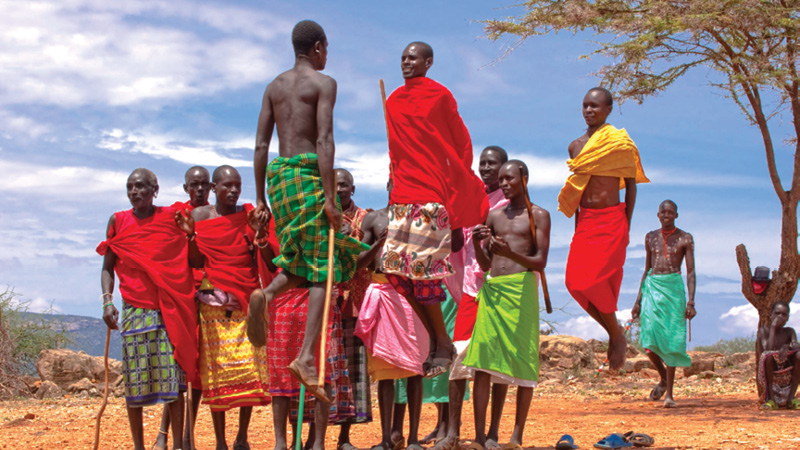 Masai Mara:
This is the most popular reserve in all of Africa because there's a lot to love about it. It has open savannas, big skies, wildebeest migrations, game, and a variety of birdlife to enjoy. The reserve is also the place where the film Out of Africa was shot, and home to the Masai people.
Giraffe Sanctuary:
Get up close and personal to feed the endangered Rothschild giraffes from a raised platform at the Giraffe Sanctuary. You'll fall madly in love with these majestic and gentle giants. Sorry, they're not up for adoption. They're way too hard to bring home on the plane.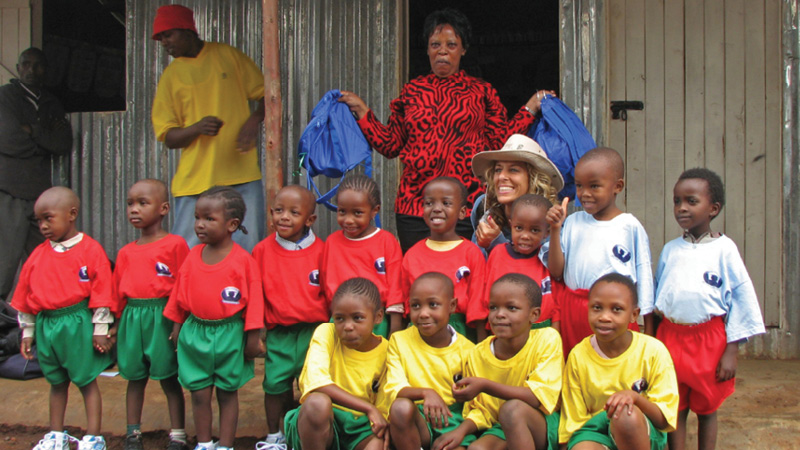 Learn about Tenderfeet, a Collette Foundation:
We support the Tenderfeet School. This school is very important to the children in the area. It provides them with food, clothes, and education. There is a classroom for every grade up until sixth grade and they prepare the children for middle and high school. The dream is to build a foundation for a better life for all of the children, which is now possible thanks to the help of momma Margaret, the Collette Foundation and everyone who supports Tenderfeet.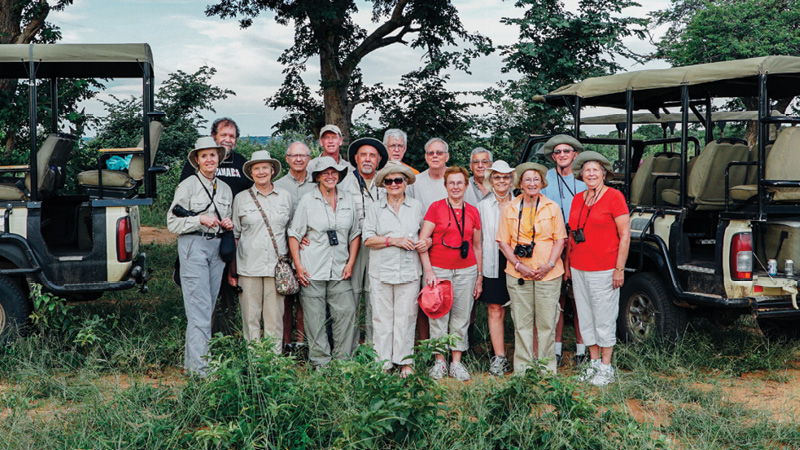 As you safari through Africa, enjoy a casual dress style and be sure to pack comfortable walking shoes. It is recommended to bring lightweight fabrics that may be worn in layers which may be added or removed; it tends to be cool in the morning and warmer in the afternoon.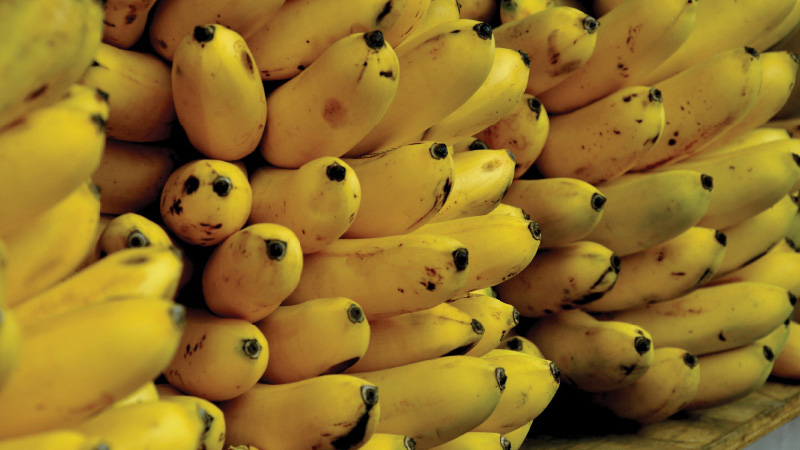 You're in for a culinary treat as you explore the cuisine of Africa. Enjoy unique meats, colourful vegetables and tropical fruits during your African safari tour. The rule of thumb here is -- if you can peel it, it is fine to eat.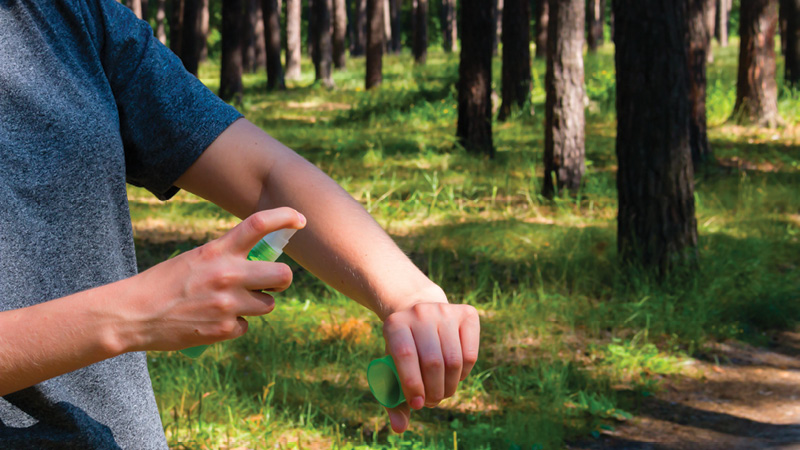 It is recommended to bring mosquito spray that contains up to 30 percent DEET.
Brochures that Feature Our Kenya Tours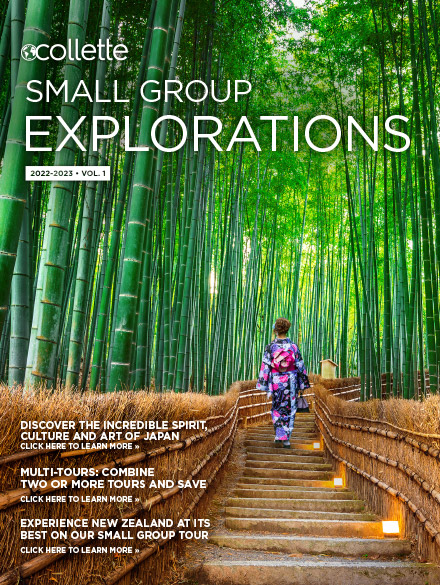 Explorations
This is your time to head off the well-known path and appreciate all the extraordinary moments held in the everyday.