South Africa is all about discovery, revitalizing your spirit and reinventing your thinking. Luxurious resorts, moving township visits, open-air safari game drives and vibrant cities like Cape Town; few destinations can offer such a myriad of enriching experiences. Already an up-and-coming destination, South Africa garnered tremendous worldwide recognition after successfully hosting the 2010 World Cup. Visitors from around the globe have spread the news of this beautiful nation. And now leisure travellers are moving it to the top of their wish-lists. You've made a wonderous choice.
Explore More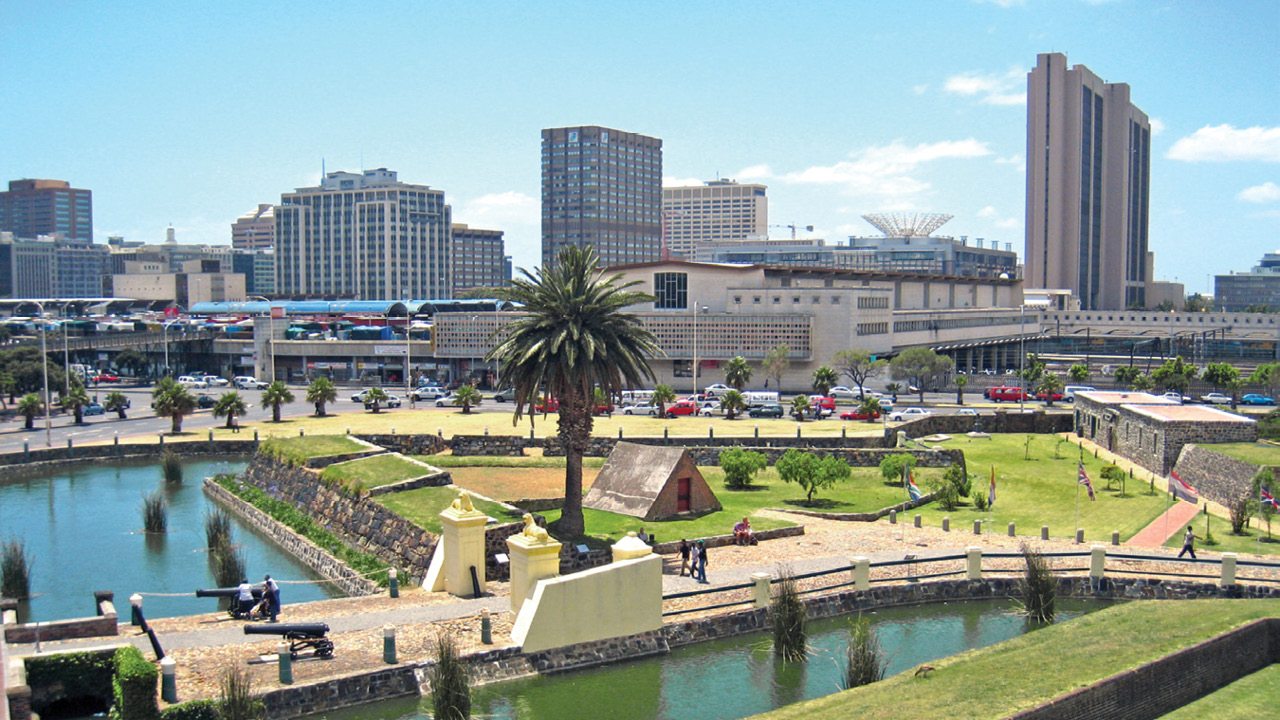 Cape Town:
Cape Town is the second most populated city in South Africa. It's known for its landscapes, gardens, museums, cuisine and wine, but most importantly, it's known for its wildlife. South Africa is a great place to see the Big Five: elephants, rhinos, leopards, lions and buffalo, as well as many species of snakes, birds and even eight different species of whales.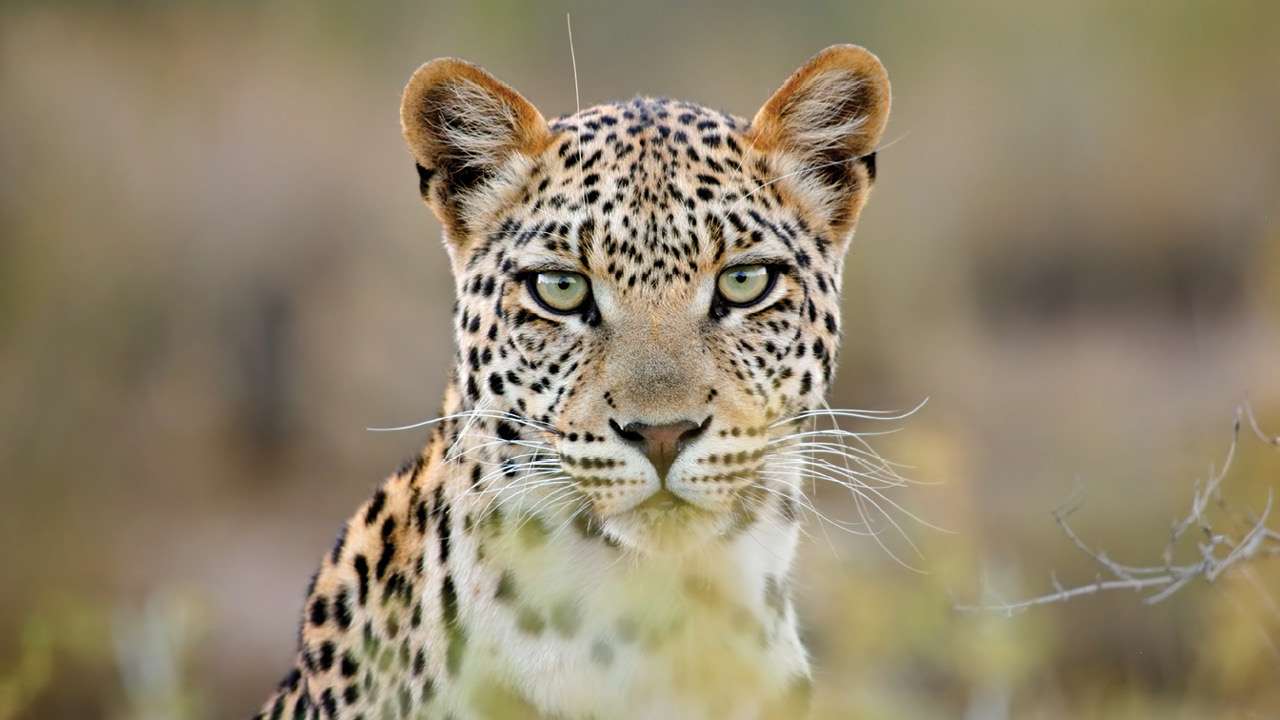 Entabeni:
Referred to as "The Place of the Mountain" this Big 5 reserve also has five eco-systems. It has a moderate climate year round with rainfall in summer. The area is malaria-free and has an upper area with rock formations and grass plains, and a lower area of vegetation and wetlands.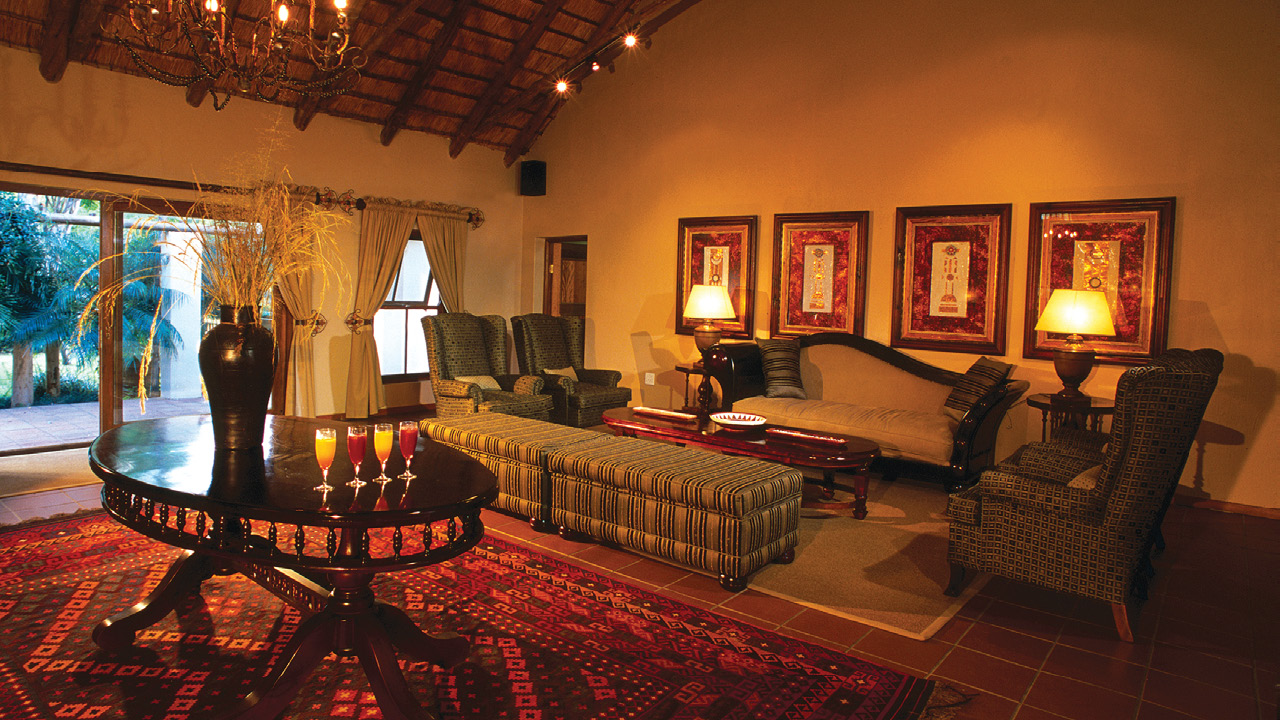 Hanglip Mountain Lodge:
There's never a dull moment at Hanglip Mountain Lodge! The luxury suites here are a great blend of romantic African and African baroque. There are ten luxury bedrooms, spa facilities, dining room and lounge, bar facilities, wine cellar, swimming pool, and the Hanglip fig tree outdoor venue. Every room has a private deck with views of the mountain and lounge areas with welcoming fireplaces. There are also game drives, bush walks, horseback safaris, helicopter flights, paintball; abseiling, and quad bikes.
Kruger National Park:
Imagine yourself exploring almost five million acres of protected game reserve spread out on the plains of South Africa. Here you can see the Big 5: elephants, buffalos, lions, leopards and rhinos running free out in their natural habitat. But wait! There are more than three hundred types of trees and five hundred species of birds to admire, too!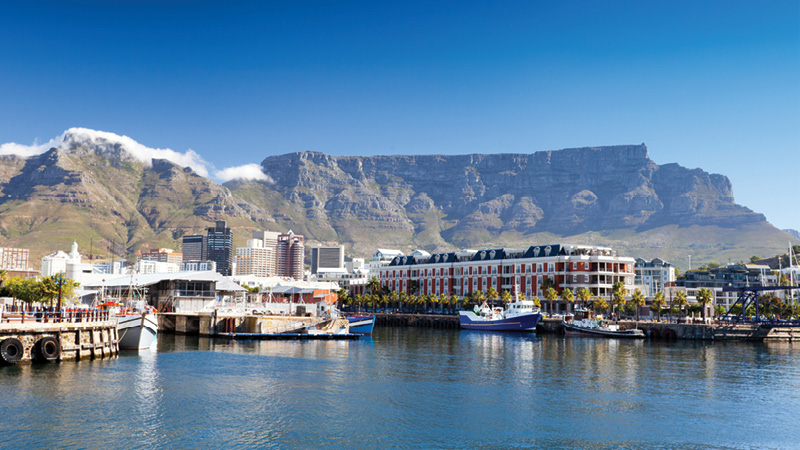 Table Mountain:
This landmark is Africa's most welcoming and photographed attraction and it's no wonder why! Visitors enjoy riding to the top of the mountain by cable car where the most spectacular views can be found. The mountain is home to thousands of species of plants and flowers as well as the Kirstenbosch Botanical Garden. Definitely do not leave your camera behind for this trip!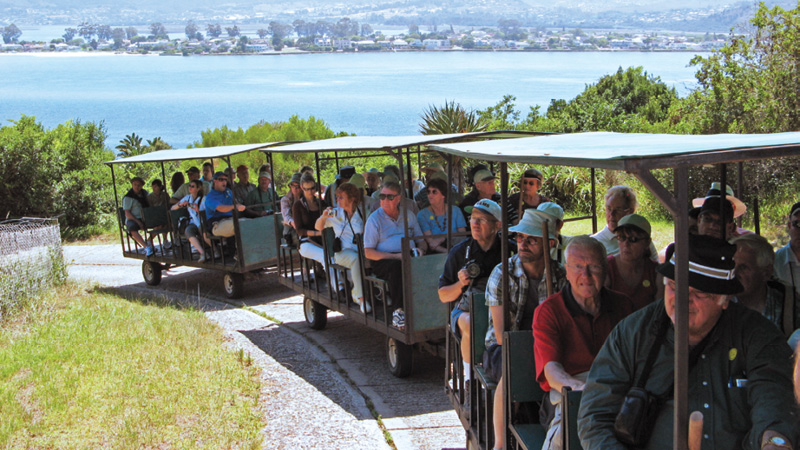 Featherbed Reserve (milk trees):
Located on the Knysna lagoon, there is much to see in the Featherbed Nature Reserve. You can explore the reserve riding on a 4x4 vehicle and trailer that takes visitors to key viewpoints on the reserve, or you can explore an ancient sea cave. Milk trees are extremely common here and they can grow up to six feet tall and have a spiny shrub-like look with small yellow flowers along the side.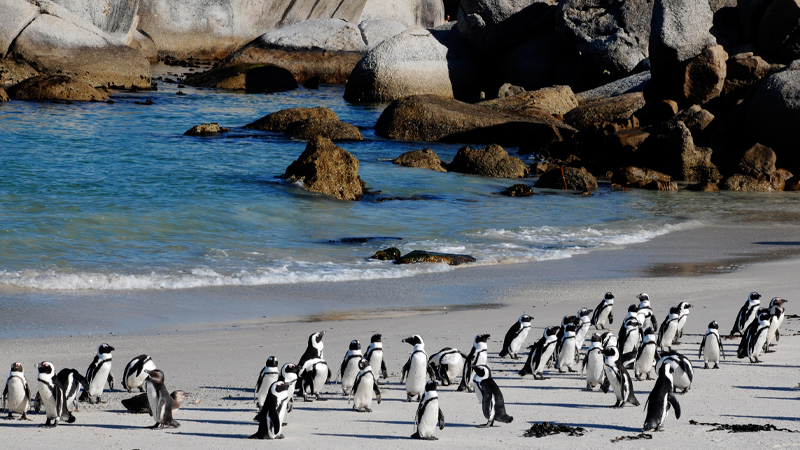 Boulders Beach:
Feel the sea breeze in your hair and the sand between your toes at Boulder's Beach in False Bay. Aside from being a beautiful spot to lounge, swim, and picnic, it's also the only place in the world where you can observe African Penguins in their natural habitat. A colony of these adorably furry endangered birds settled at the beach in 1982 and never left. You'll probably want to stay a whilst too.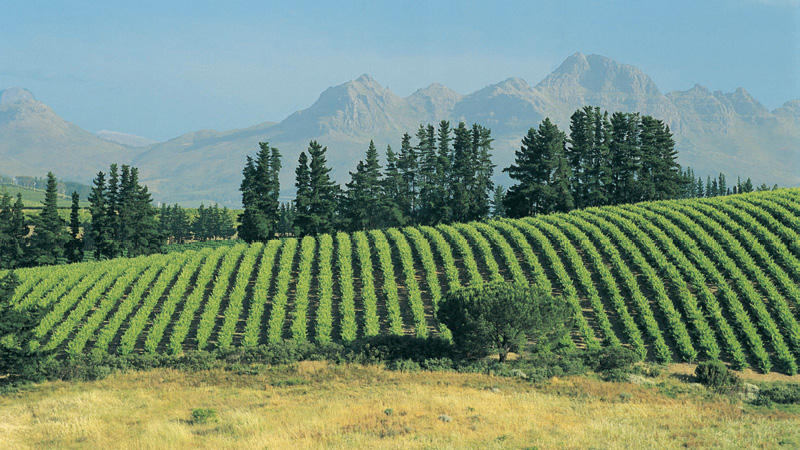 Winelands Region:
South Africa has some really great wine. Visit the heart of the winelands region and take in the colourful mountains and vineyards that seem to go on for days. Don't forget to taste some of that delicious stuff whilst you're there!
"The highlight of our tour was our Tour Manager, Constance Ledue. Constance made every place we visited exceptional with her knowledge and history or anything else one would want to know about wherever we were. She had the unique ability to bring together 43 strangers into a family who looked out for each other and made for fun bus rides to and from our adventures. This made for a most pleasant and memorable experience. We've done land tours with other companies in Europe before, but this was our first Collette experience. The option for a limo to take us to and pick us up at Miami International Airport was a real plus! We were thoroughly pleased with the itinerary and the locations of the two hotels and couldn't have been better."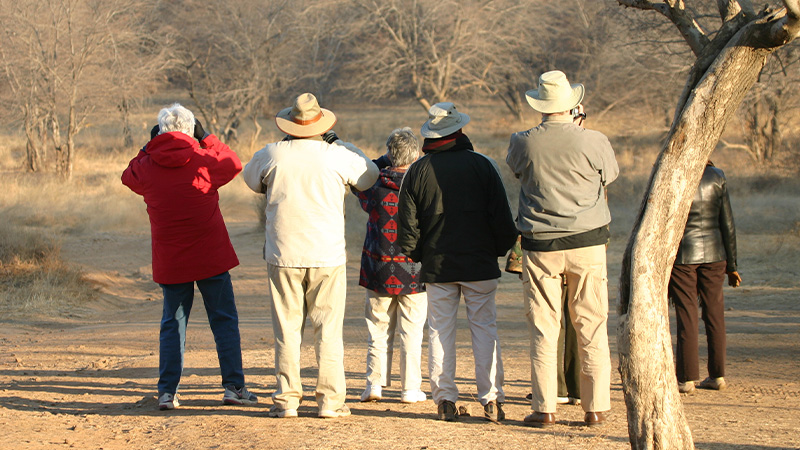 As you prepare to explore South Africa, enjoy a casual dress style and be sure to pack comfortable walking shoes. Lightweight cottons are suggested for shorts, slacks, tee shirts, as well as hats and one warm jacket and/or jumper.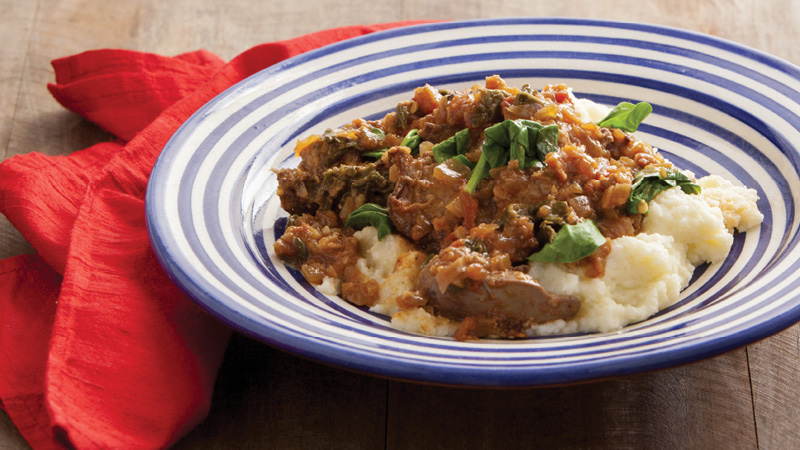 You're in for a treat as you sample the truly unique flavours of Africa. The cuisine is sometimes called "rainbow cuisine," as it enjoys a variety of multicultural sources. Eating and drinking in South Africa is a culinary experience not to be missed.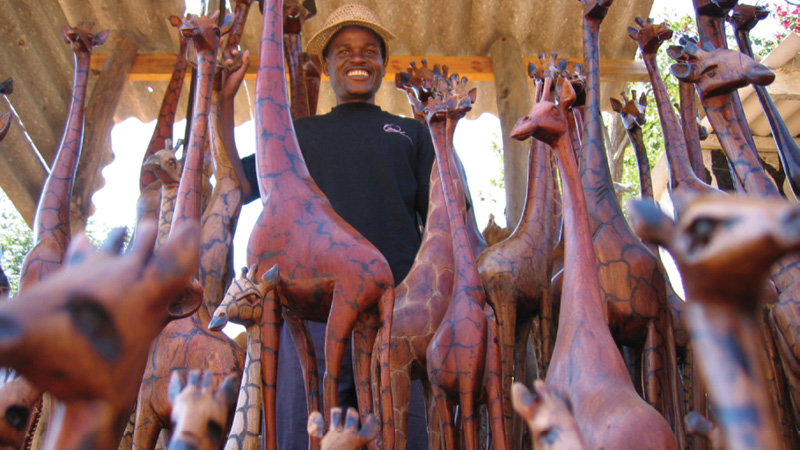 One of the best parts of Travelling is coming back home with souvenirs that really reflect the place you've just been. In South Africa you'll find a plethora of cultural products like carvings of animals made of soap stone, ebony, or other woods; wooden masks, bowls, jewellery and chess sets; jewellery made of precious stones like diamonds and semi-precious stones such as malachite, lapis and topaz; native art paintings, murals and sculptures; safari clothing; and tie-dyed prints of animals.
Featured Tours to South Africa
Brochures that Feature Our South Africa Tours