What do New Orleans, Memphis and Nashville have in common? In a word: music. Famed for their foot-tapping, finger-clicking tunes - whether it's jazz, blues, country or good ole rock 'n' roll - this exuberant trio can be enjoyed on Collette's America's Music Cities tour, a seven-night adventure that delves into the South's soul-stirring musical repertoire. Tour highlights are numerous – and we're not talking about bumping into Elvis impersonators – but the following experiences are really worth singing from the rooftops about.
New Orleans Jazzy Vibes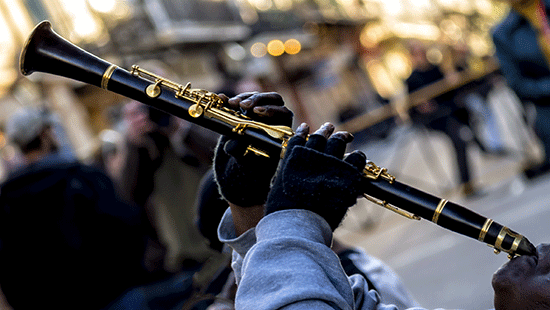 One of North America's most atmospheric neighbourhoods, New Orleans' French Quarter is a feast for the senses, perfect for savouring on a guided walking tour. As well as admiring majestic architecture – think: colourful heritage buildings with intricate facades and flower-blessed balconies – you'll hear jazzy sounds on almost every corner, day and night. Things reach a crescendo during Jazz Fest, an annual ten-day spectacle (April 28-May 7, 2017) that lures many of the globe's greatest jazz talents, plus pioneers of other genres like gospel, R&B and funk. Previous attendees include Miles Davis, Duke Ellington and Willie Nelson.
Memphis Stories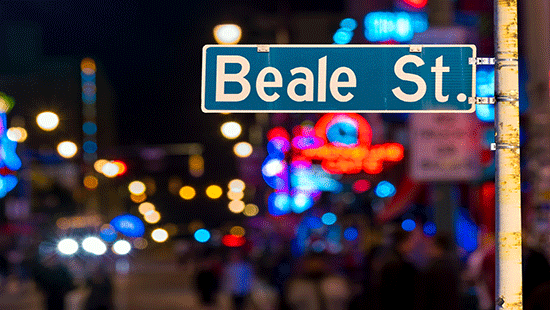 Whilst the 'Big Easy' – as New Orleans is dubbed – is synonymous with jazz, Memphis, nestled further upstream the Mississippi River, is more renowned for its blues, soul and rock 'n' roll. From Isaac Hayes and Booker T & the MG's to Aretha Franklin and Justin Timberlake, the city has produced an array of superstars. You'll discover what makes Memphis tick on a coach tour, with local musicians hopping on board to wax lyrical as you absorb the city's top sights, including Beale Street, a downtown stretch lined with historic blues bars.
The King's Palatial Abode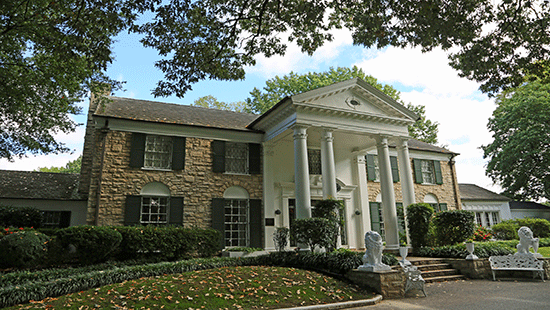 Though he wasn't born in Memphis, Elvis Presley certainly made his mark here. In 1957, aged 22, the 'The King' bought Graceland, a grandiose mansion south of downtown, and it was in his beloved home that he died 40 years ago this August. Don your blue suede shoes – and maybe a leather jacket – for your visit to this veritable shrine to rock 'n' roll royalty, where you'll relive Elvis' highs and lows, peruse a treasure trove of memorabilia (including his iconic Pink Cadillac) and (probably) find yourself humming 'Love Me Tender' or 'Hound Dog'.
Grand Ol Opry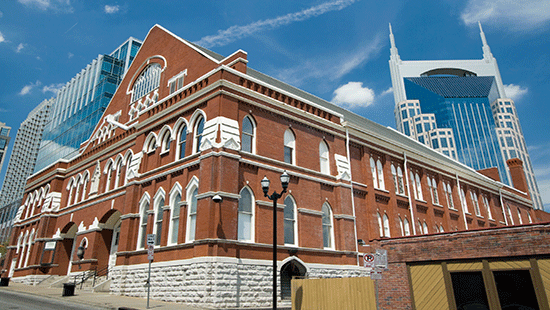 You'll catch lots of live music on this tour, but arguably at nowhere more iconic than Grand Ole Opry. Founded in 1925, this stage show is the pride of Nashville, where country, along with Tennessee whisky and Barbecue restaurants, reign supreme. Several nights a week, The Opry hosts classic and contemporary country acts in a classy venue that's a neat contrast to the honky tonk bars of the city's Lower Broadway. And, rather conveniently, it's located next to your Nashville base, the Gaylord Opryland Hotel – a lavish resort with eye-catching water features and lush indoor gardens. Another Nashville highlight to cherish is a tour of RCA Studio B, the city's oldest remaining recording studio. Countless legends have worked their magic here, among them Dolly Parton, Roy Orbison and Elvis.
New Orleans School of Cooking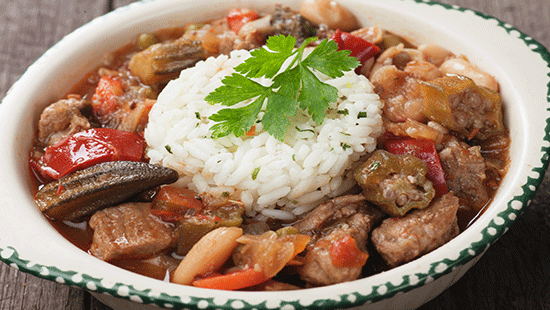 Throughout the week, you'll refuel on traditional Southern dishes at a variety of local eateries. And you'll also be taught how to make your own tastebud-tickling treats at the New Orleans School of Cooking, a family-run affair set in a renovated 19th century molasses warehouse. Live cooking demonstrations cover a range of flavoursome Louisiana offerings, with an emphasis on Cajun and Creole cuisine, which combines European, Caribbean and Native American influences and ingredients. Expect dishes like shrimp and artichoke soup, corn and crab bisque, and gumbo (a soupy stew with meat or shellfish served over rice). Before you leave, check out the goodies in the school's in-house general store. The pralines are especially tempting – a sweet, buttery confection of brown sugar and pecans that are made fresh, daily.